Call me crazy…this trip was literally a weekend trip. I flew 6 hours from California to get to San Salvador, had about 11 hours in El Salvador with Stephanie, then flew back to California for another 6 hours of flying. This was mission impossible…a quick trip to have less than 24 hours in El Salvador. Needless to say, I was really looking forward to seeing Stephanie.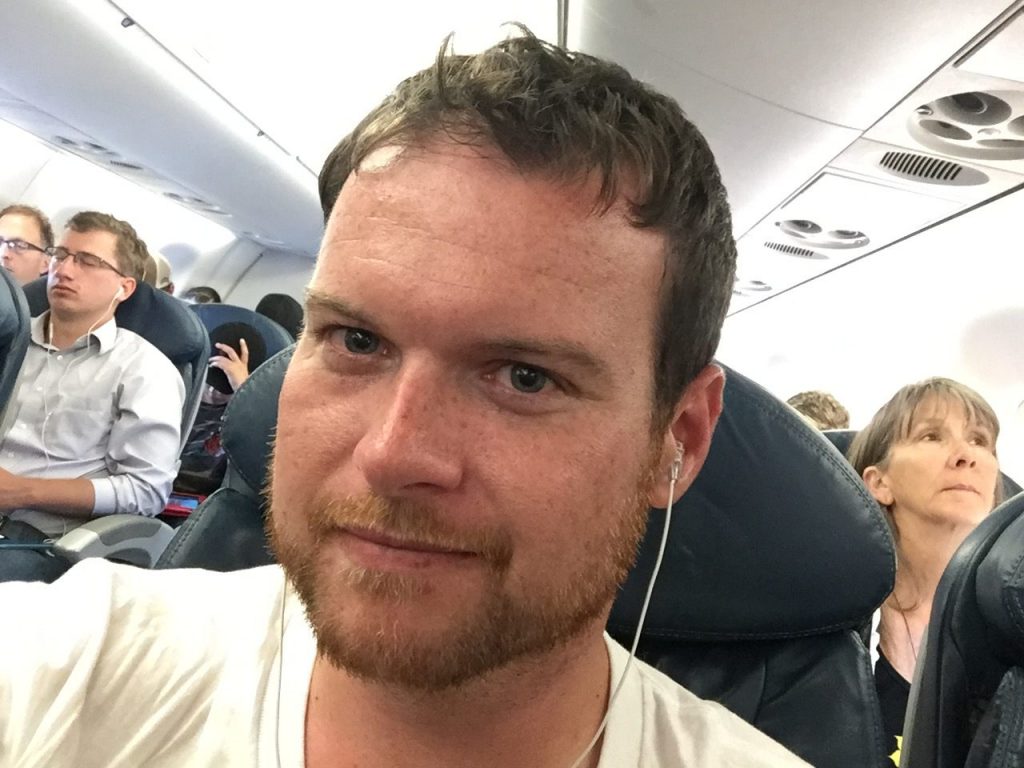 I was pumped up with energy. I had been back in the United States for nearly two months since the time that I had finished my 85 Day Trip through Central America.
My flight left Sacramento at 7:40PM, had a layover in Los Angeles, then arrived in El Salvador the following morning at 5:50AM. My layover in Los Angeles was almost 3 hours, so I used that time to watch Netflix and try to sleep. Sleeping in airport seats is difficult.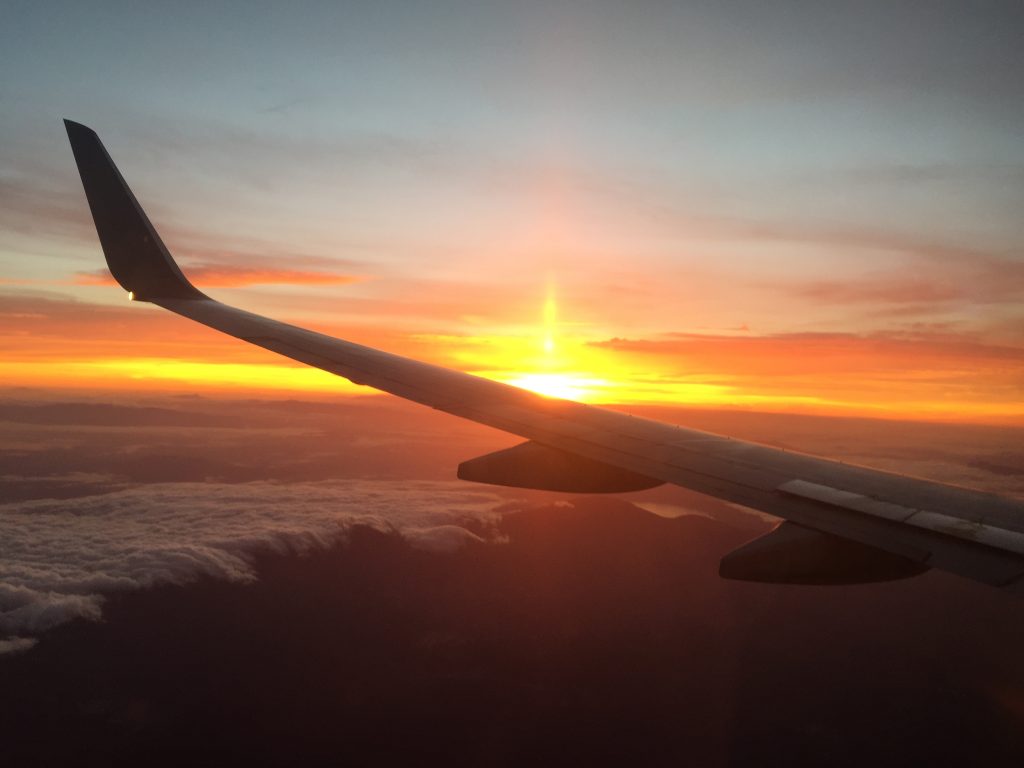 When I arrived in El Salvador, after flying overnight, it was morning. I was feeling a little tired, but I was pumped up with adrenaline. I was super happy to be traveling again, even if it was only for the worlds shortest trip. I was thrilled to be seeing Stephanie.
When my flight arrived, the car rental place, Alamo, gave me a white Kia Picanto. It was small, but very good for driving and handling. It cost about $75 with full insurance (I don't like risks in foreign countries). The city is always hell to drive through, so having a small vehicle was beneficial.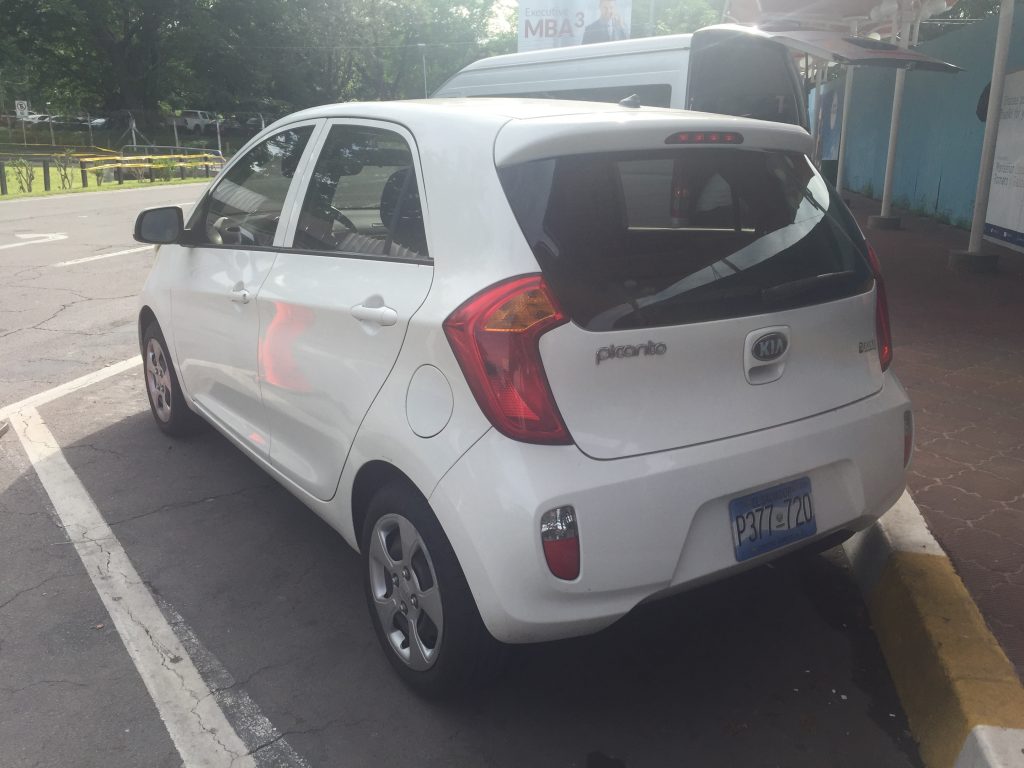 After getting the rental car and driving into San Salvador, it had taken me about two hours to get to the hotel. I stayed at the same hotel as before: Villa Rosa Escalon near Salvador Mundo. When I arrived at the hotel, Stephanie was patiently waiting for me. She's incredible.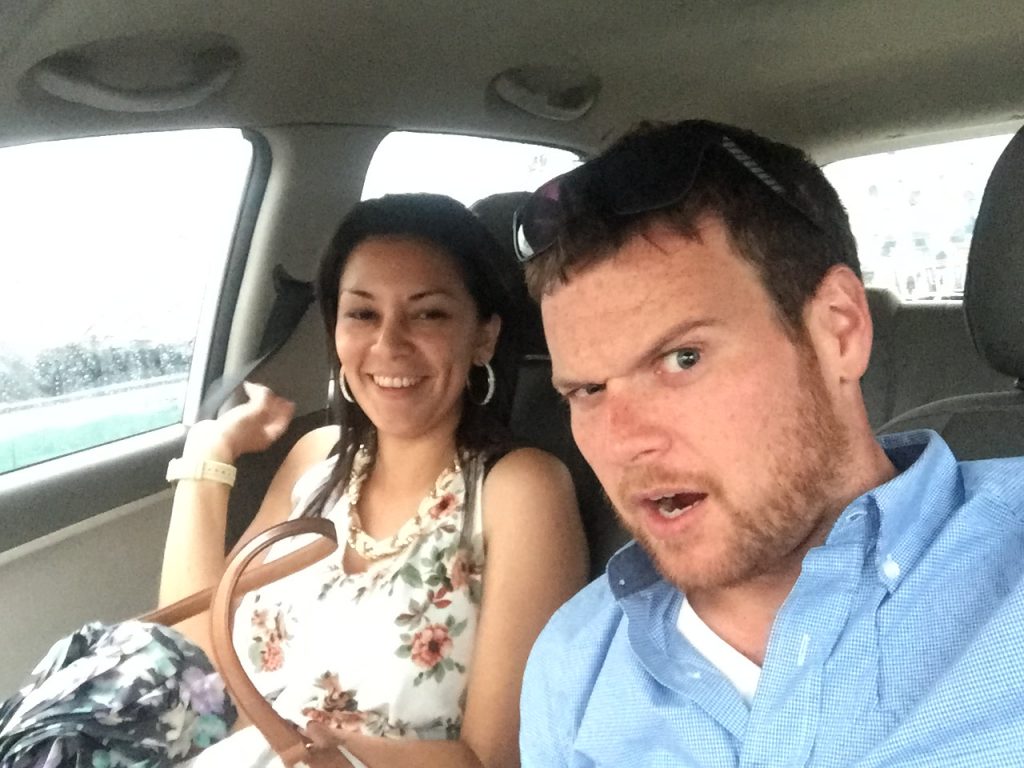 We spent the day together. We went to lunch at the beach. The view was spectacular. El Salvador has a lot of rocky beaches, but some parts have sandy beaches, which I talk about in a different article.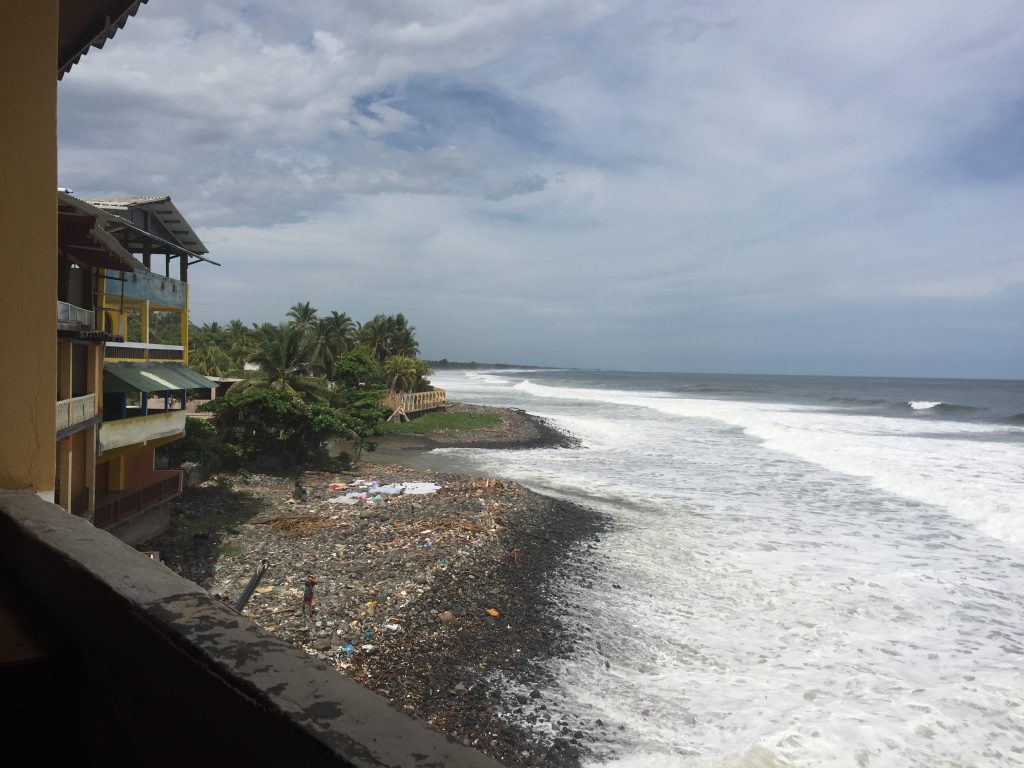 Stephanie ordered Mariscada, which is a seafood soup with shellfish. It's a dish native to El Salvador. It's delicious.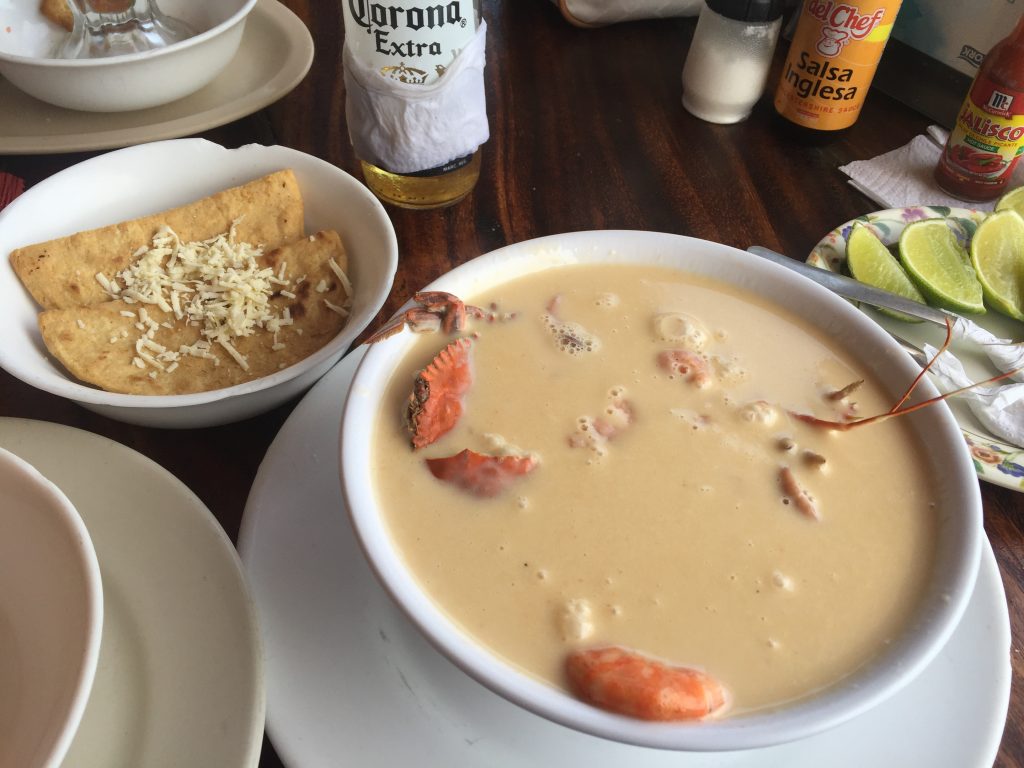 I ordered Shrimp Cocktail with Red Sauce, or Coctel De Cameron en Salsa Rosa, as they say in Spanish. They serve it with crackers on the side, which is different. It was very good.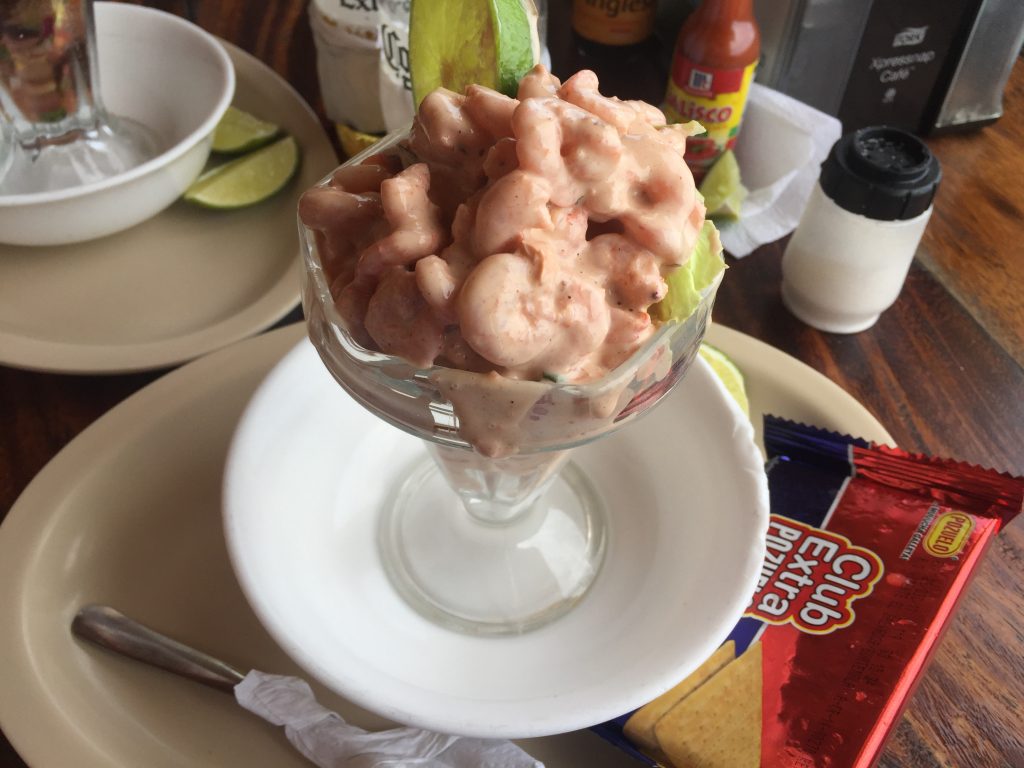 While having lunched, we talked about a lot of things. Stephanie was shocked that I came back to see her. We talked about family a bit, places we could go for the limited time that I was visiting, among other things. Keep in mind, we had been in touch for my entire time while I was in California, so we were already in-tune with what was going on in each other's lives.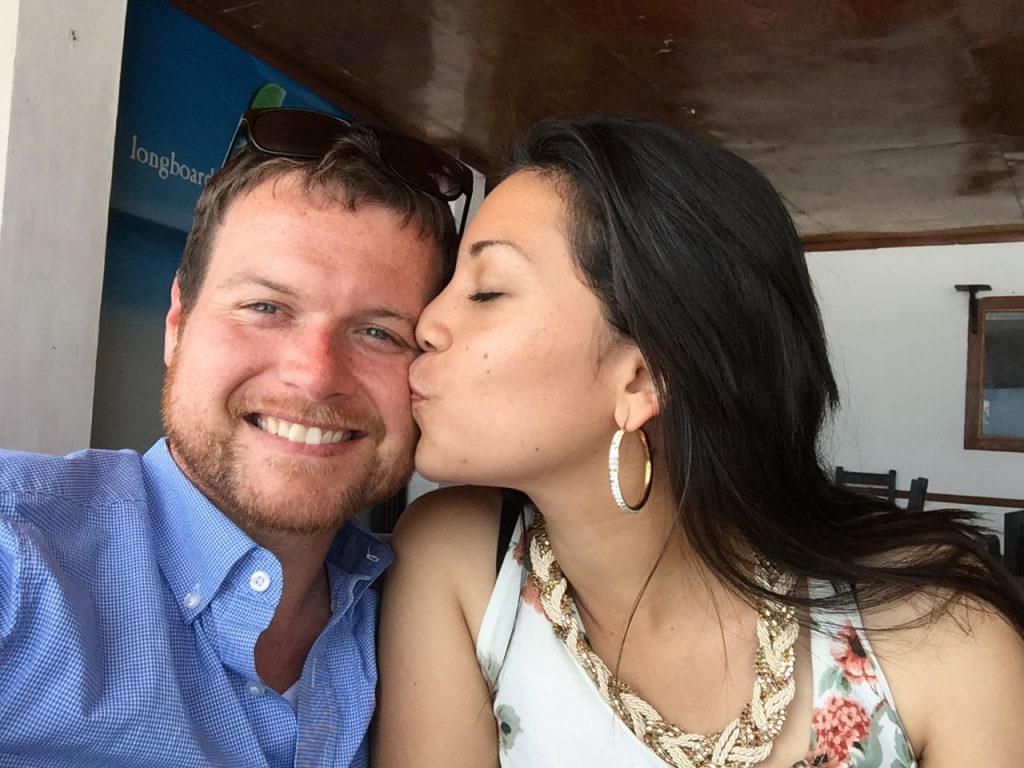 One more pic…the ocean is behind us but the reflecting light drowned out the ocean. Even without the ocean visible, I still think that it's a great photo: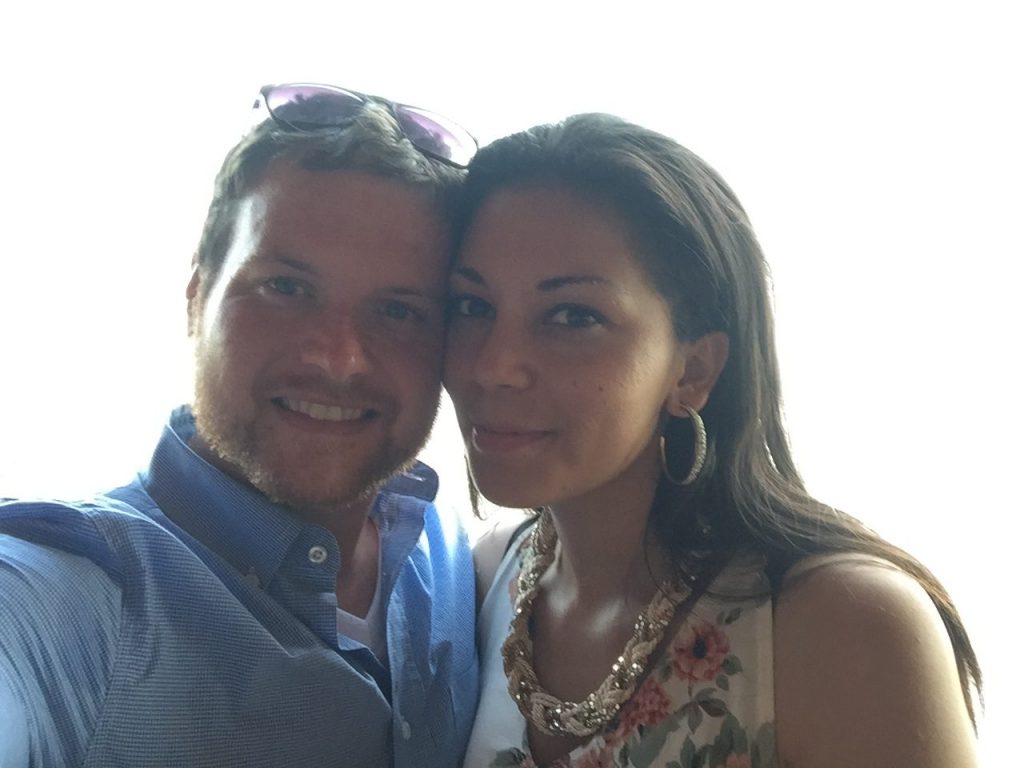 After lunch and driving, we went back to the hotel and continued talking. Admittedly, I was very tired from all of the traveling, so I took a brief nap.
After a few more hours of hanging out, Stephanie had to go home and I had to prepare for my flight home. The day passed incredibly fast.
I was thrilled that I had this opportunity, even though it was short. To see Stephanie and visit her country just for the weekend was super fun. I'm glad I did it. And, as a final comment…Stephanie is beautiful. Talking to her and hearing her laugh made every moment worth it.
I drove back to the airport, returned the rental car and hopped on my return flight. I slept the entire trip while traveling home.