Fireworks started going off at 6AM for the holiday, so it was impossible to sleep further. I can live on 4 or 5 hours of sleep. The fireworks sounded like missiles. A few of us had no idea what was going on, but we figured that it was part of the celebration. They start celebrating really early.
I had delicious pancakes for breakfast which were included in the nights stay with the hostel. Luna's Castle is top rated on HostelWorld.com which is why I chose it. It's proving to be fantastic in every way.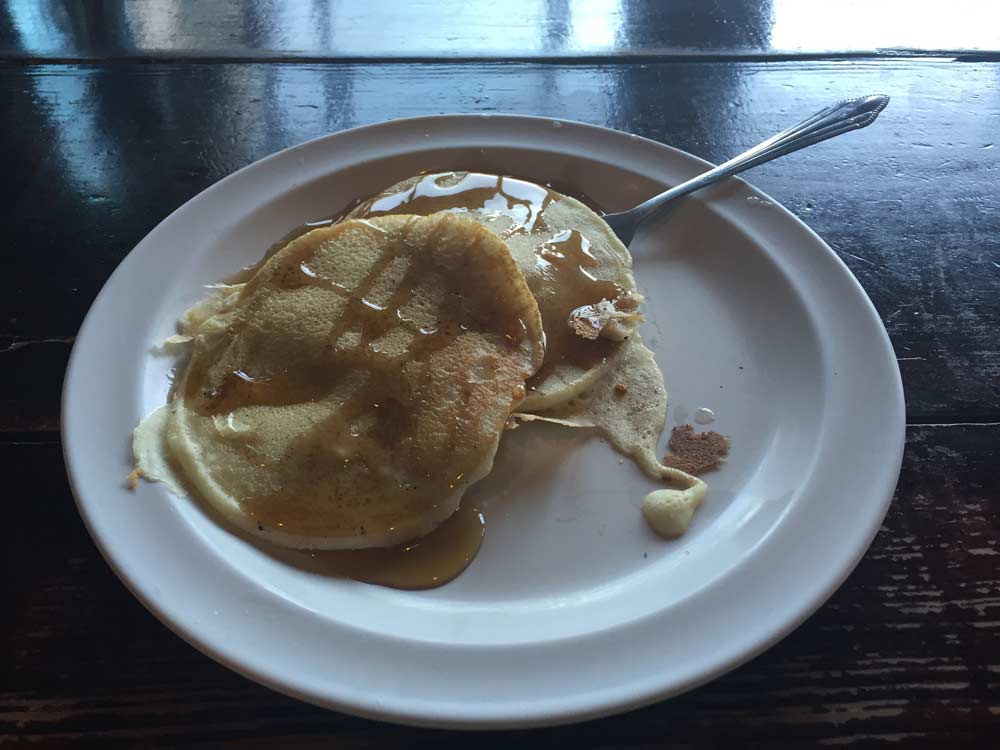 I walked around Casco Viejo during Panama's Independence Day (Independence from Colombia). Some areas of the city were beautiful and some were old and worn down. This part of Panama, Casco Viejo, is about 350 years old. The aging is classy and beautiful in most parts of the city.
Walking around was hot in the sun. I was wearing jeans and a t-shirt. I regretted wearing jeans. This is weather for shorts. Standing in the sun isn't possible for long. By the end of the day my t-shirt was soaked from sweating so much. Gross.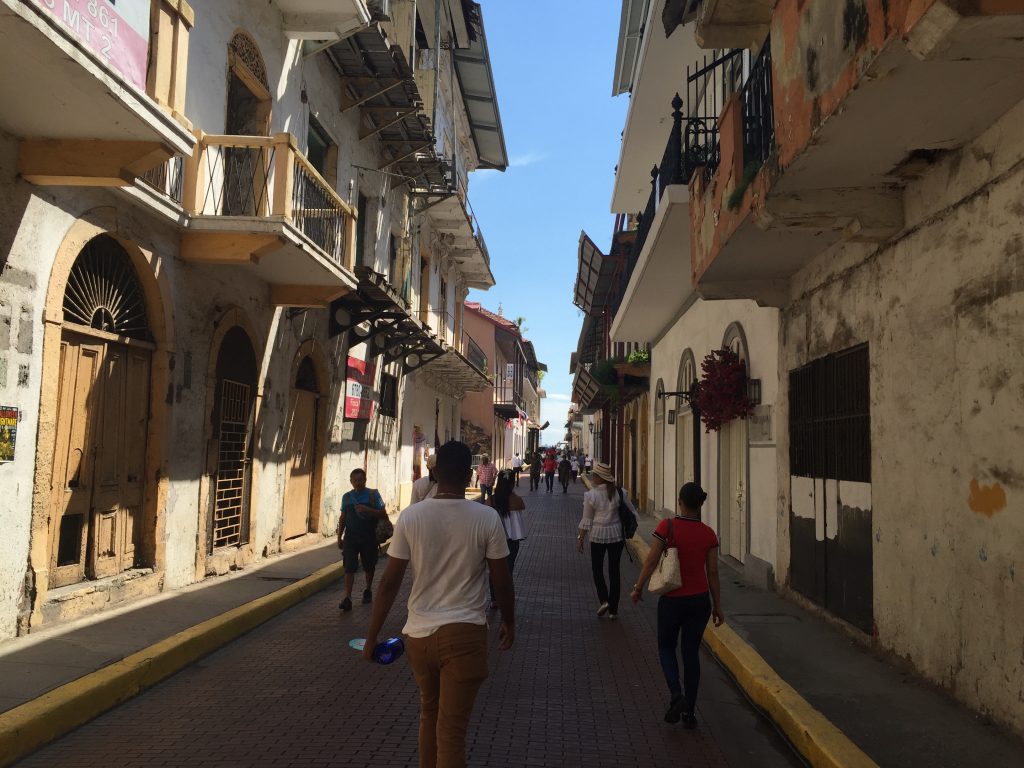 These (below) are the two guys I met within the first few hours of arriving. I'm on the left, Dan (from South Africa) is in the middle and Perry (from Quebec) is on the right. Both were great guys to hang out with for the day and evening.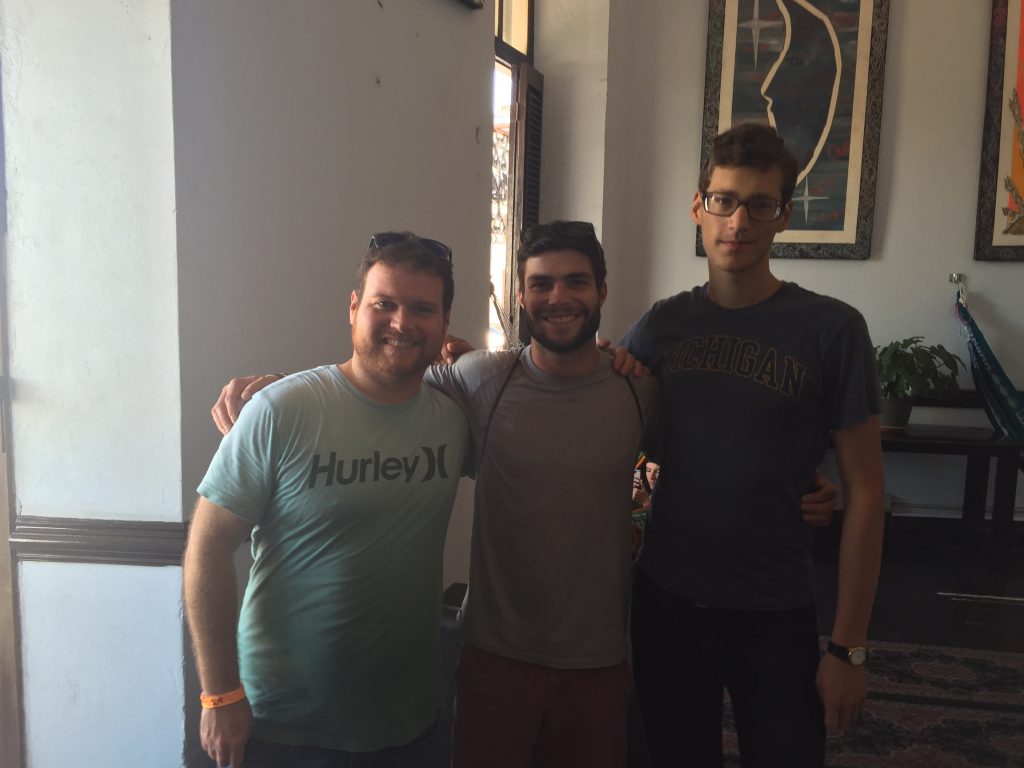 After meeting a lot of people and scouting around town, I realized that traveling isn't nearly as scary as friends, family and general American culture would have you believe. A lot of people seem to think that solo travel is practically a death wish, like cartel members are waiting for you on every corner.
From what I see, everyone is genuinely nice and nobody really cares where you go or what you do while traveling. Naturally, foreigners should be careful in new places, but overall…it's nothing like they would lead you to believe. It's not like danger is lurking. Why are Americans so scared? I blame it on the media and general lack of experience with traveling.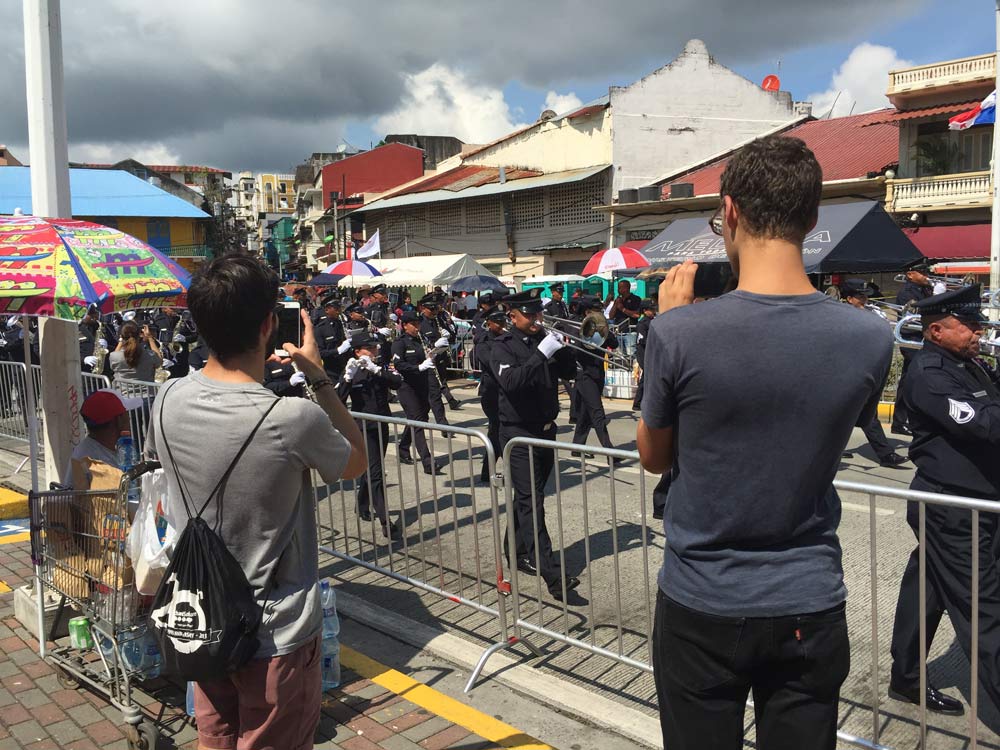 Got some food at a nearby restaurant that the hostel recommended. I think it was called "Coca Cola" no joke, it's the most popular drink in Central America.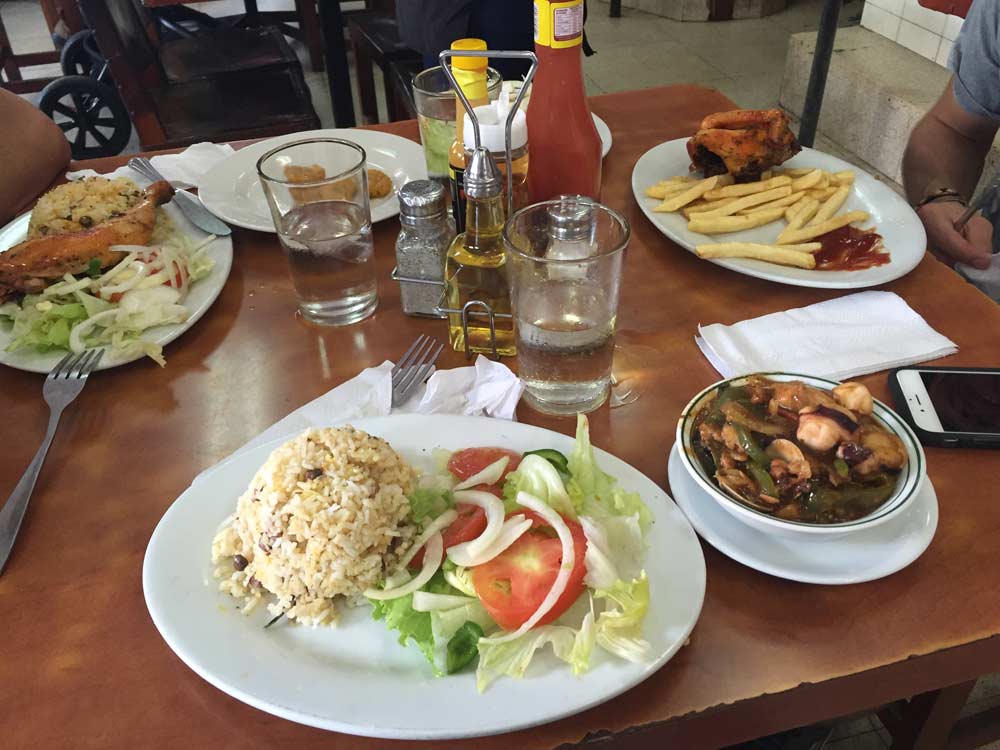 After eating and hanging out for a bit, I spoke to Daniel, Perry and Lilly.
Hanging out with Lilly & Friends
Daniel and Perry were both leaving soon so they couldn't go out after we ate. Lilly said she was free to hang out. There was this other girl from Sweden that came along with us but there wasn't much open since it was too early. We walked around for 15-20 minutes and then went back to the hostel.
After some time went by the nightlife started picking up, but I couldn't find the two girls. So I went to the bar with a guy named Yeison (pronounced Jason) from Columbia. He spoke poor English and I spoke poor Spanish so we used a translation app I had on my phone to fill in the gaps. Altogether, we spoke enough broken language to understand each other. We talked for about an hour, maybe more before heading to the bar.
The Fun in Panama Begins
After only one drink at the cool downstairs bar of Luna's Castle we took the opportunity to speak with a couple really beautiful Panamanian women at the bar. They were sitting alone and Yeison was happy to lead the conversation since I didn't speak Spanish. However, we quickly found out that one of the women spoke English. Win for me. It made the conversation so much better for me. Plus both of the women were very pretty.
We spoke and had another drink and then decided to dance. Yeison was really good and I was terrible. Latin people seriously know how to dance. It's built into their culture. Americans don't value dance much in our culture…at least truly knowing how to dance. After trying to dance with the English speaking Panamanian girl, I realized she was too shy to try to really grab hold of the situation, so Yeison switched dance partners after I sneaked away to the bar and had two double shots of vodka. Liquid confidence. Then it got really fun. The other girl (that didn't speak English) was super confident and took charge of us dancing. She showed me how to move. It was awesome. I loosened up a lot too from the drinks.
After a couple hours, I got a number, but that was the last time I saw them because we couldn't work it out the following night for us all to meetup. Yeison had a wife so he wasn't really motivated to get them to come out again.
It ended up bring an incredible night.