Today a lot happened.
Had homemade breakfast made by the Hostel. It was $5 and totally worth it.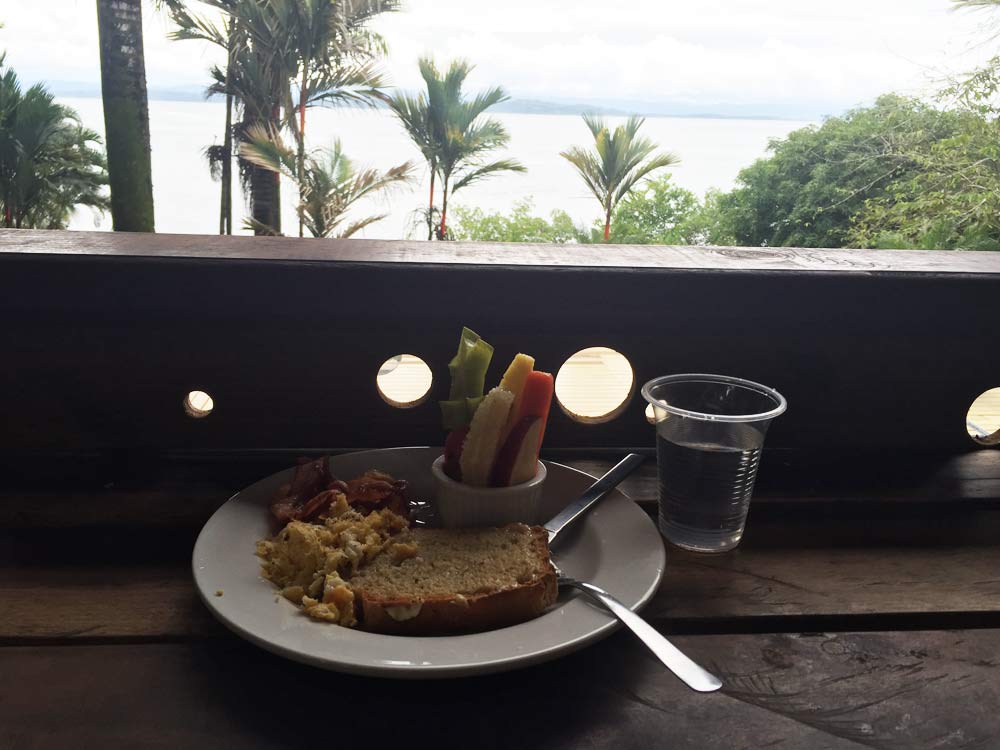 The cooks and other staff are all travelers that have decided to stay there for a while. The staff gets $20/day cash + free housing and free food. Not a bad deal, but I can make more money from the computer.
Rainforest hike with Lilly. The hostel provided boots and the path was right out the back door: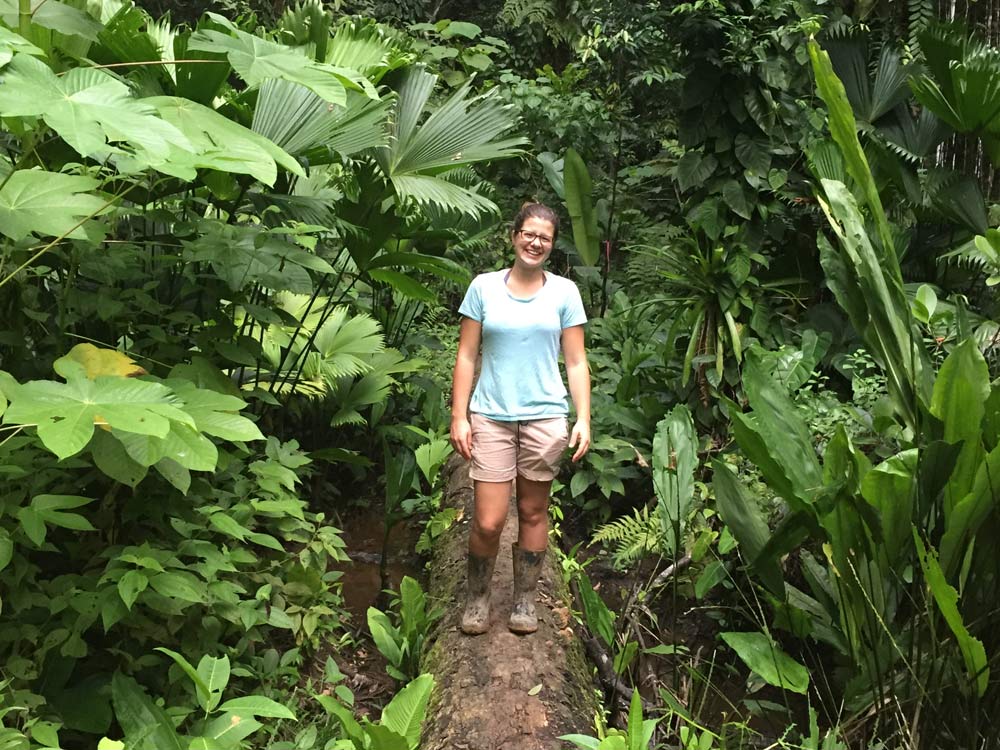 Changed to new room – coed dorms: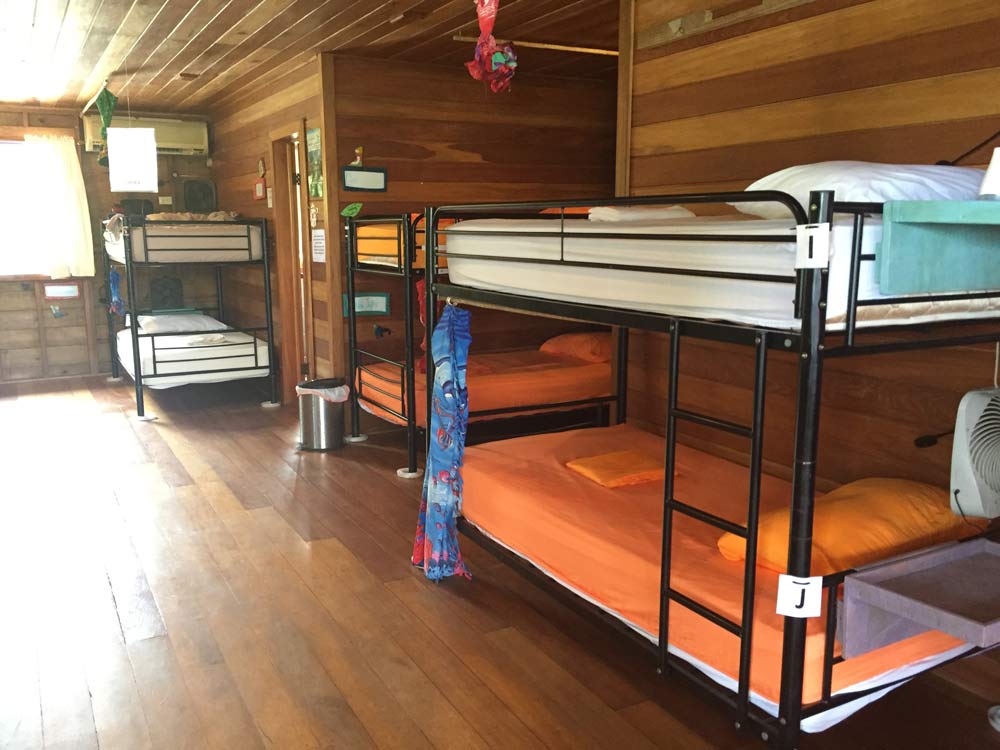 Went swimming off the pirate island. Wind picked up so we had to row back instead of getting blown into the long grass/shrubs and stuck. That would have sucked. Lilly rowed on one side and I rowed on the other. It was essentially a wood "island" structure with an open center with netting over the center so people can sit without falling into the hole.
Got some computer work done and invoiced some clients for the freelance work I do.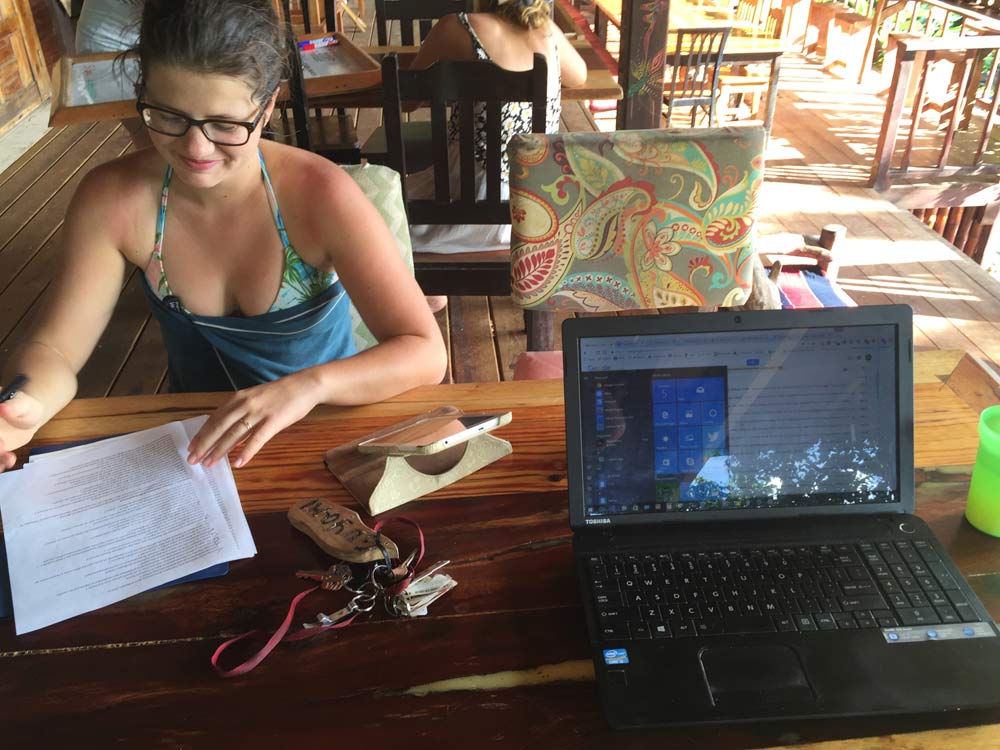 Played chess, Lilly won but I blame it on luck and my drunkeness. I made one move that give her my Queen. Fail. She's very smart.
Drank from the boot with Marcus, Tony, Lilly and others. Had some vodka drinks and talked a lot.
Here's us drinking from the boot (a drinking challenge): Rum shots from a boot with water swished in only once to clean it. It's gross, I know.
Me: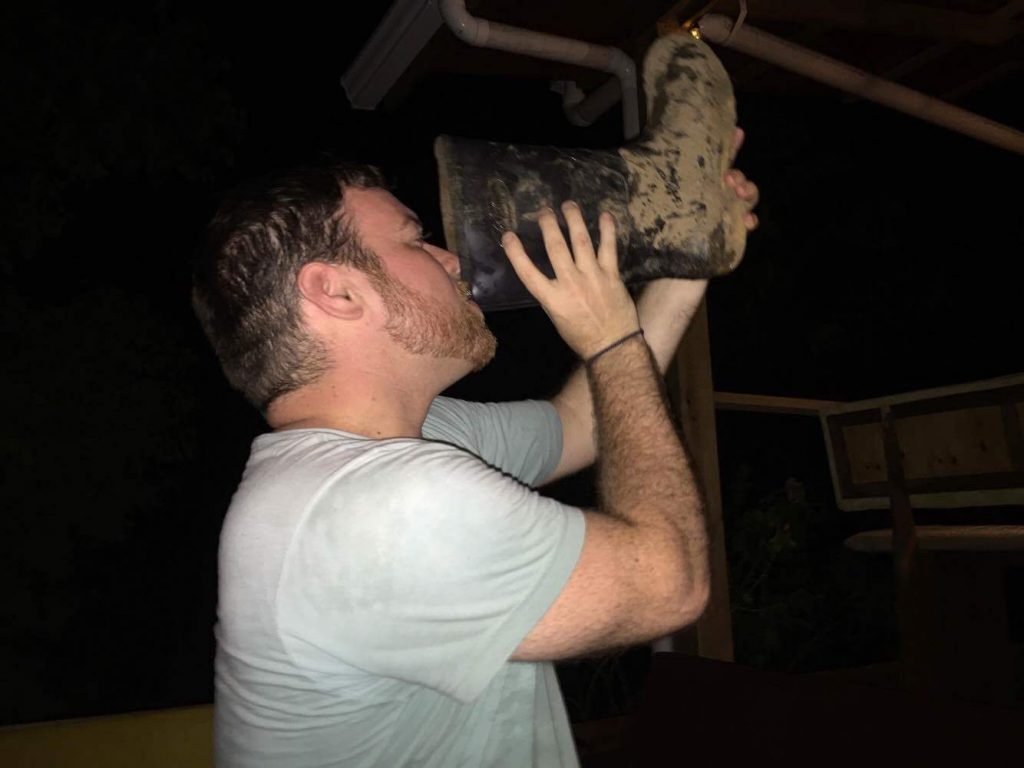 Lilly: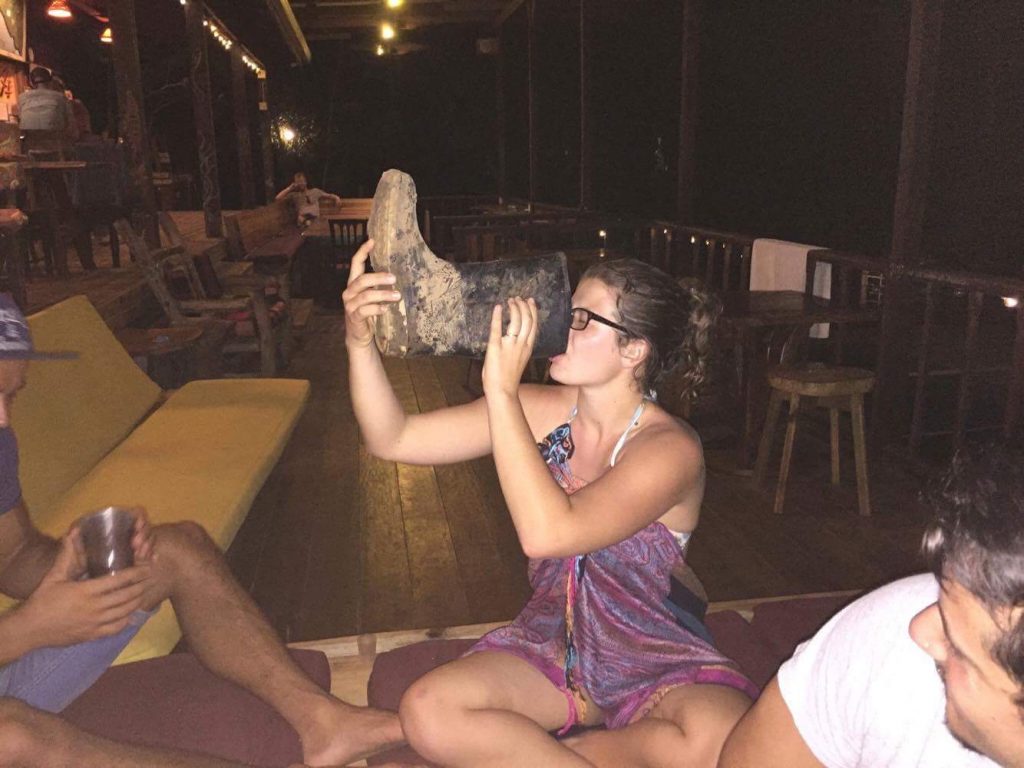 Marcus: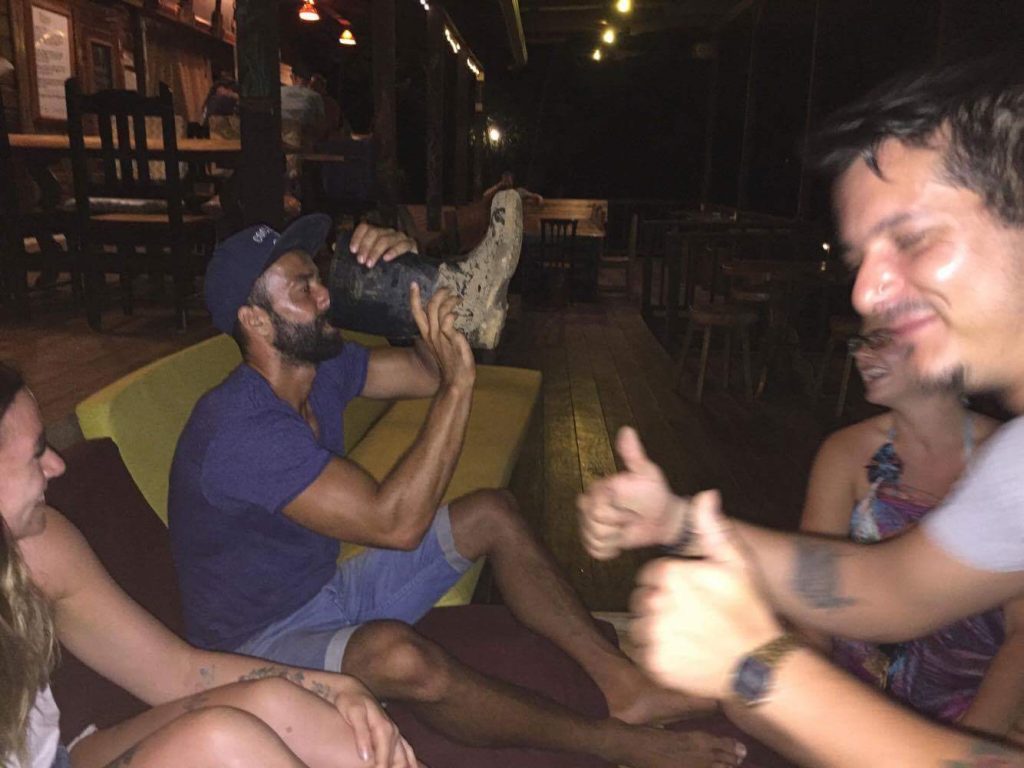 Tony: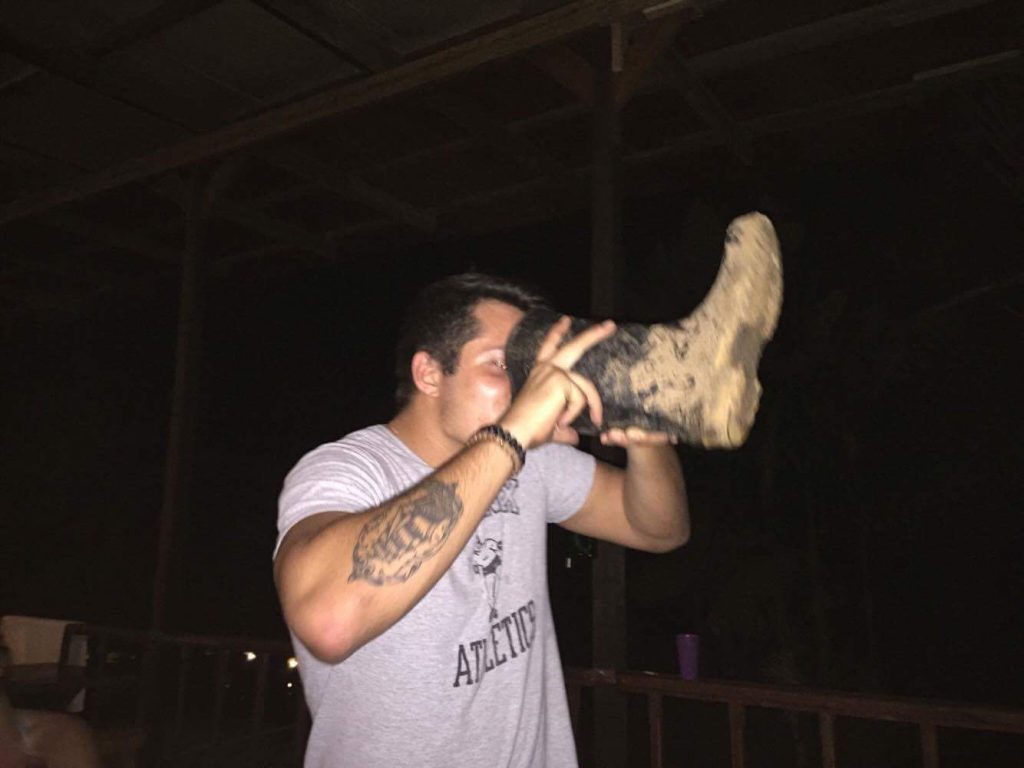 Other guy: (Stephen?)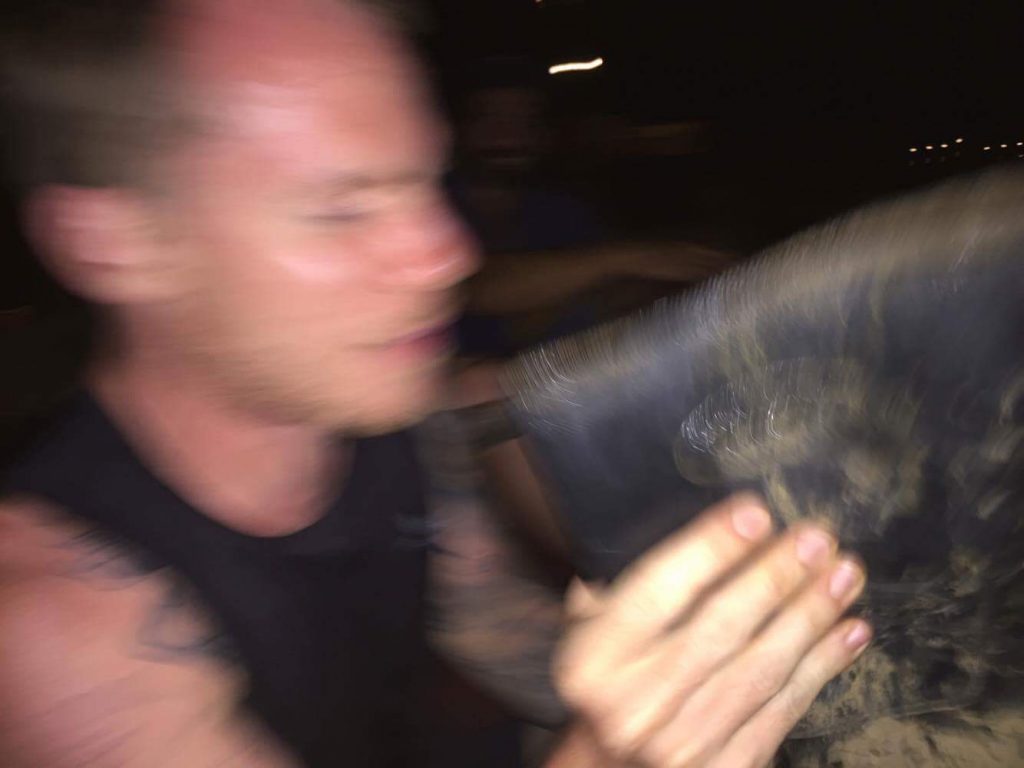 I wanted to go back to Aqua Lounge like last night but it got too late and nobody wanted to go. I was bummed out and realized I need to plan out my evenings better if I have something I definitely want to do. It's important to not expect others to be on board with your plans – we have our own wants and desires and need to take care of number one. Waiting around for others is usually not a good idea.
Hung out with Lilly and Tony for a bit on the doc of Bambuda. It felt like we were standing on the water. Fish would splash every 10-15 minutes. We started talking about the French language which was interesting at first, but then I got bored because they started speaking in French which I didn't understand. After a while, I fell asleep on the dock. When I woke up , they were still talking. It was probably only 20 minutes or so, but it felt like an hour. It was cold on the dock so I left and they stayed.
Later, I fell asleep in the ping pong room while watching YouTube Videos because I was bored and wandering around the hostel grounds. There's limited walking space though so I more just lounged around everwhere. Bambuda is awesome, but when it's late and there's nothing to do, there are limited options. It's the only hostel on the island, so fun isn't always an option.
When I woke up again, it was probably about 4AM. I went back to the dorms, crawled in my bed and fell asleep. Tomorrow we're heading to a different hostel and I'm not sure exactly where yet.