I'm not going to get too into what happened today, because I have a lot of work to do.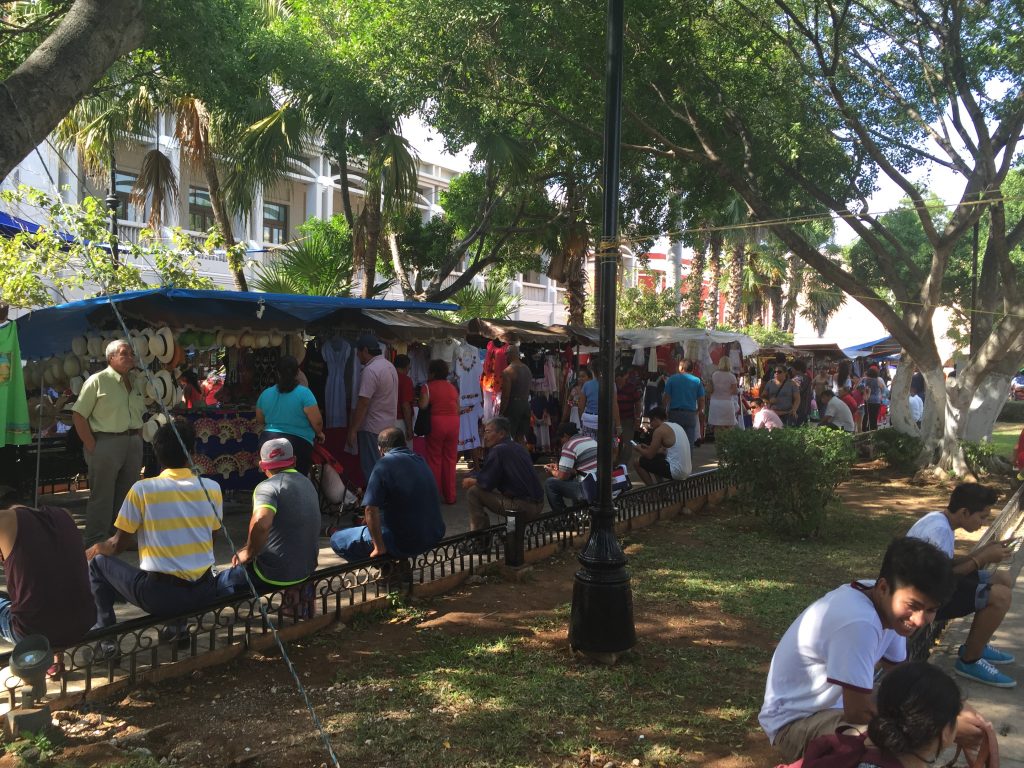 Basically, I went into downtown Merida and explored. It was a great time because with it being Sunday, there was a street festival in front of City Hall. There were tons of shops setup, live music, a show and the weather was gorgeous.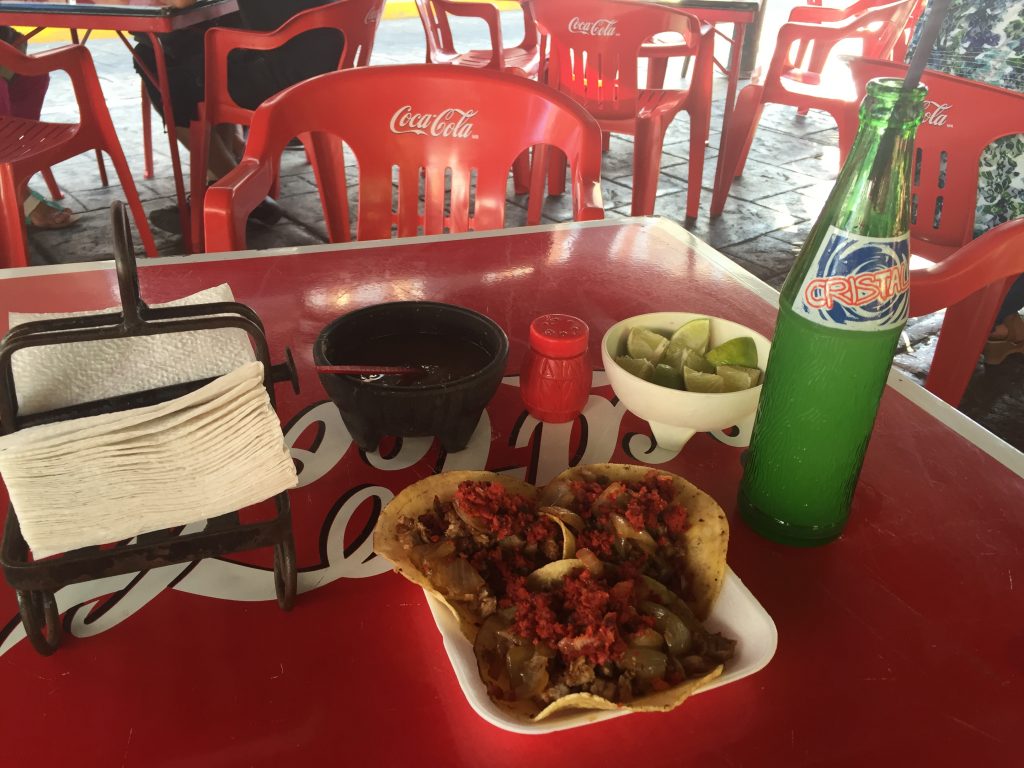 I bought the best tacos I've ever had. They were Asado con Chorizo (Beef and sausage) on corn tortillas. They were incredible.
After walking around and grabbing some great photos, I picked up some light groceries to cook at the hostel. Nomadas hostel provides an excellent breakfast (eggs/toast/fruit) but I like to have extra stuff as snacks and small meals so I don't need to go out every time I want to eat. Going out is great and cheap, but the meals are heavy, slow down my energy and I don't want to get fat 🙂
Finally, I'm doing work on my laptop. I have a conference call tonight regarding some work I'm doing, so I'm preparing for the call and getting some work done beforehand.