I love the beach but I'm not one for tanning for multiple hours per day. I don't like feeling overly hot. But I do love a good adventure and swimming can be nice.
Anyway, in Akumel, we heard that you can swim with sea turtles since it's near their breeding grounds. However, we also heard conflicting reports about whether the beach was open at all since it recently got flooded with two many tourists and it was affecting the turtles natural habitat.
Cass and I decided to go for an adventure to Akumel to find out. We brought some Pina alcohol drinks, Cass bought some white rum and we ventured off to pickup a snorkel for each ($50 each). I used the only towel I had, which was given to me by Jacob at DayTrippers hostel. I overheard another traveler saying it was too much to carry and asked if I could use it. Jacob was really cool and just said I could have it. Most hostels offer towels for a 50 peso deposit, but DayTrippers does not. So it was awesome to score a free (and cool) towel. I will carry it with me through the rest of my trip.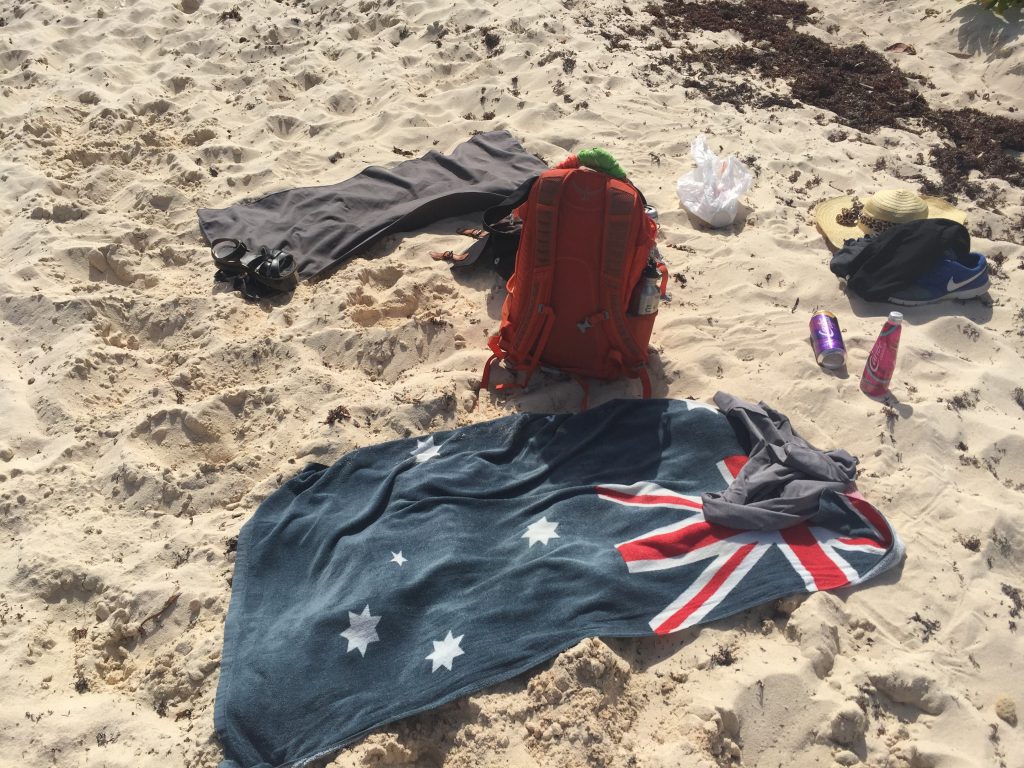 Snorkling with the sea turtles was incredible. They just seem to hover through the water. I wish I could have gotten pictures, but I don't have an underwater camera. So instead, here is a picture of me tipsy walking on the beach. Thank you Cass for taking this picture.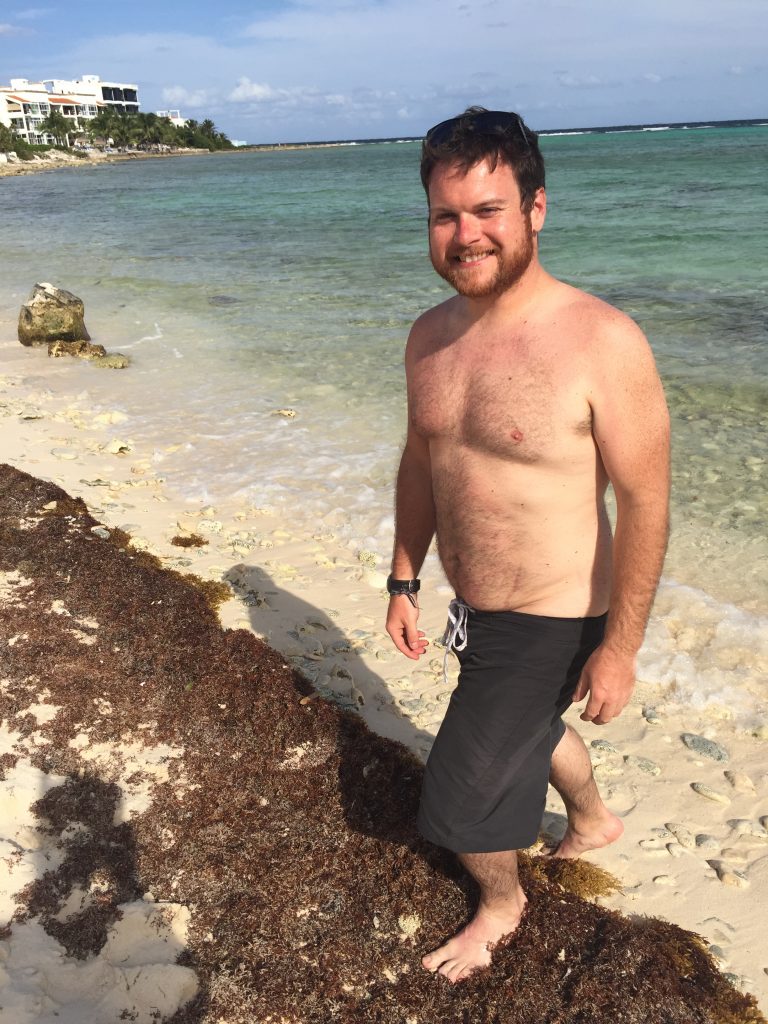 The military forces were out pretty strong today. It's pretty common to see local police and federal military around with big rifles since some areas need security and cartel influence can be a problem. I've never seen anything happen, but I do feel comforted knowing they're around. They were taking near where I was sitting so I grabbed a few photos when they weren't looking.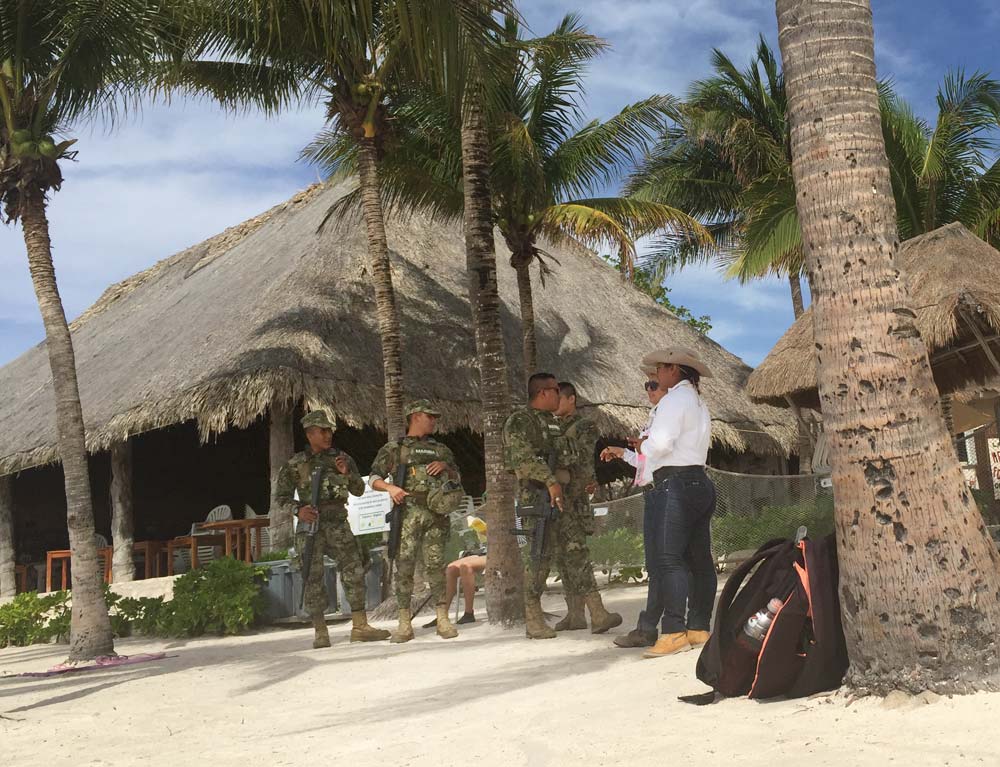 After that, not much else happened. Lots ok jokes rolled around while I was finishing up my remaining computer work. Just lots of talking. It was a relaxing day.