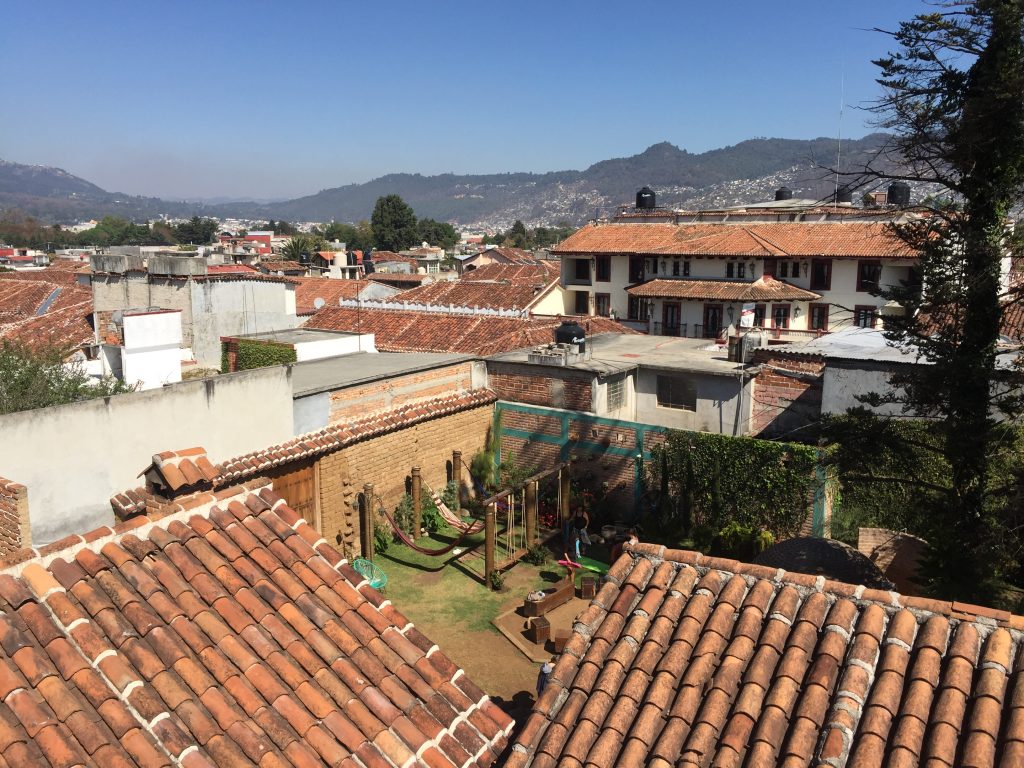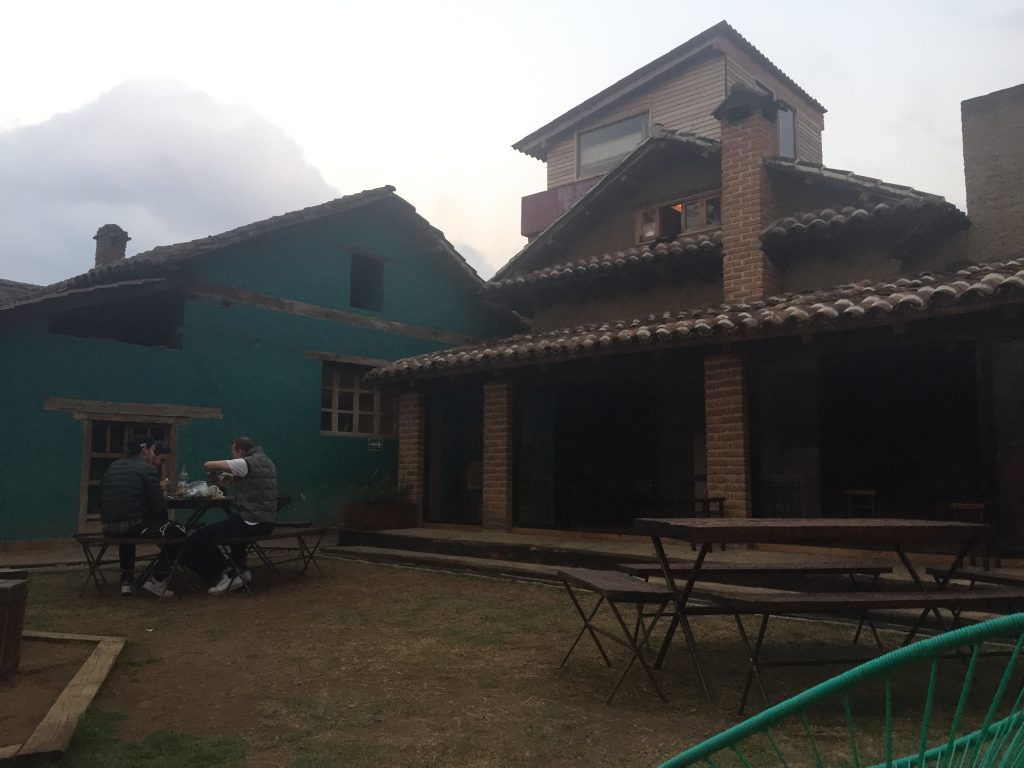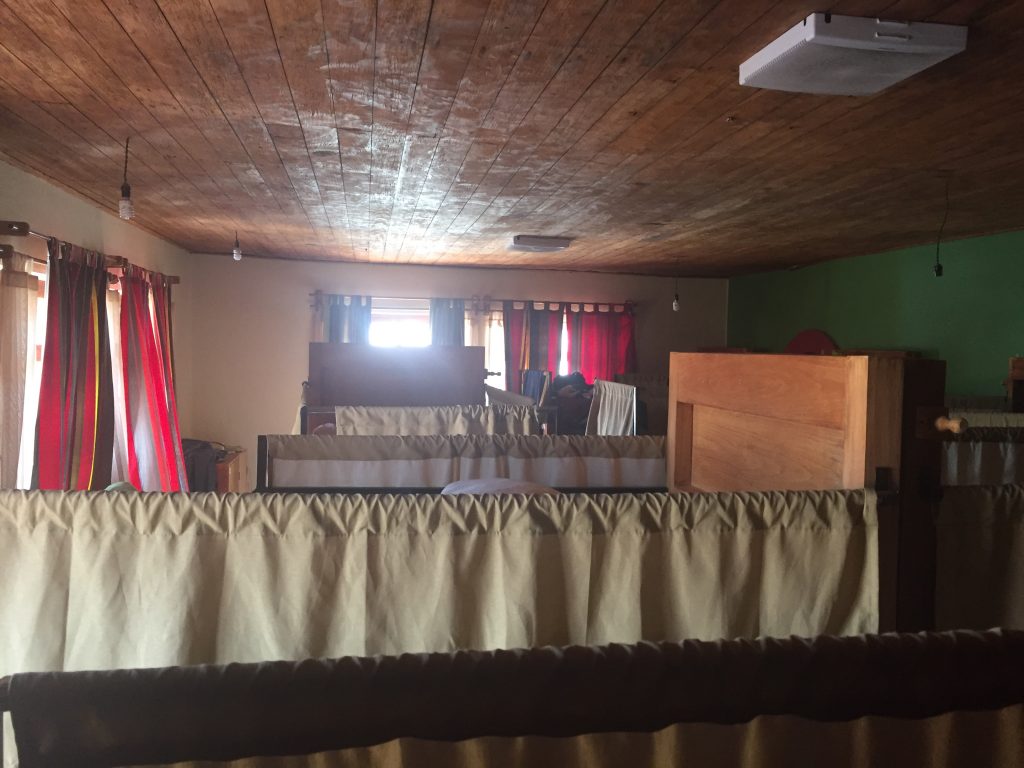 It's cold here, definitely long sleeve weather.
I think I'll like it more here, because it has more to offer than Palenque. I prefer mid to large size towns because there are more things to do. Palenque has great ruins to see, but I've seen a lot of ruins lately and prefer to just relax and meet other travelers right now. In Palenque I finally found a hair trimmer/clippers. It was only 155 pesos too, which is about $7.55 USD. Now I can finally cut my hair and trim my beard. The store I bought it at was called Chedraui, which is similar to WalMart, but only in Mexico (and possibly other Central America countries).
The hostel Puerta Vieja had excellent reviews, so I decided to stay here. It costs $7.50 per night. The breakfast this morning was amazing and tasted really good. The hostel is really big and has a lot to offer. It's right in the center of town, has a fire pit, hammocks, ping pong, a bar, dorms with curtains and a lot of other travelers to talk to.
I need to watch my budget closely because it's easy to overspend, especially when eating out, taking buses, drinking and going to various events with friends that I meet. Overall I've been really good with money.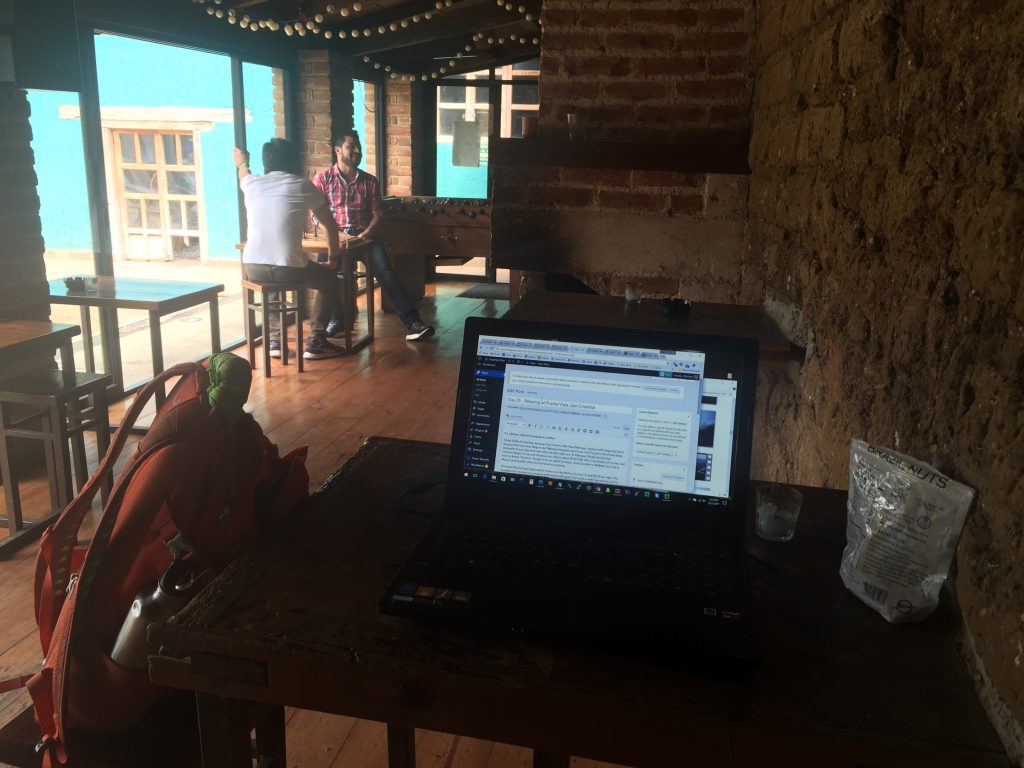 Today I'll be working on computer projects, working on my taxes for 2016 (25 days left to submit them) and taking it easy after my long bus travels from Tulum, Mexico. In a couple days, I'll move on to Guatemala.