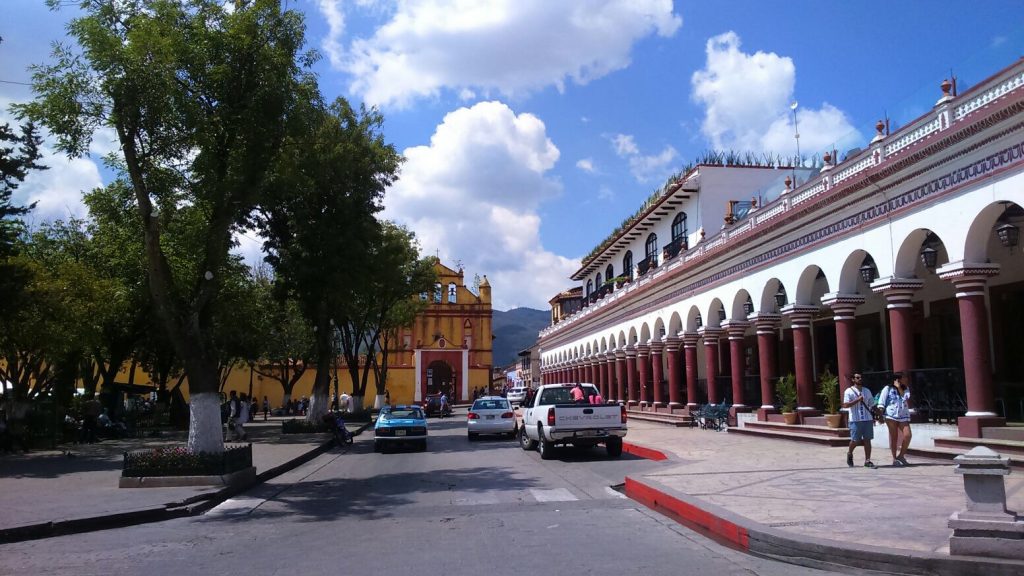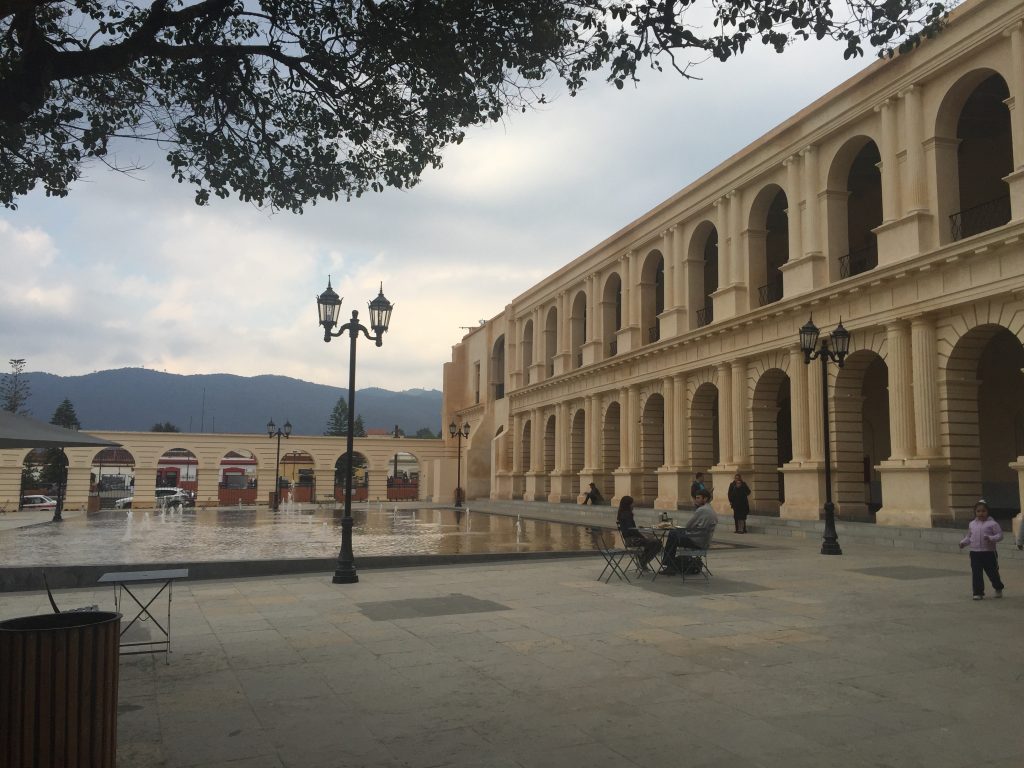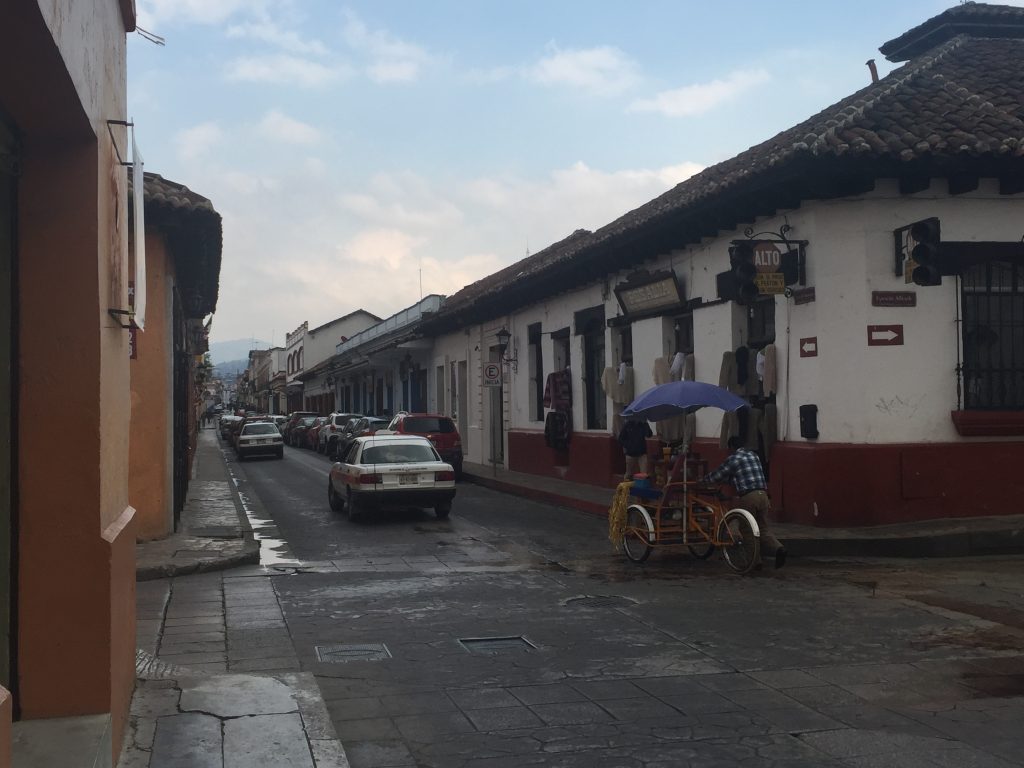 Explored town somewhat. It's very chilly since San Cristabol is higher elevation and there are mountains surrounding the town. The landscape has a lot of hills, valleys and mountains. I don't plan on staying here long since I am excited to go to Guatemala, but it's a nice area. There are a lot of hostels.
Since it's cold I decided to buy a zip-up hooded sweatshirt. It's too cold for t-shirts, especially at night. I walked through the local marketplace which is huge and easy to get lost in. It's essentially like 200 little stores side by side and back to back. You can walk through the walk-ways forever and see different things. After a while, a lot of the goods they sell seem like they are the same. They sell everything in the market, clothes, food,
I also bought some groceries – tortillas, nuts, black beans, vegetables, hamburger meat, chorizo and some vegetables to cook with.
After walking around town for a while it started to get dark so I headed back to the Hostel. It was about a 15 minute walk back.