After I woke up, I messaged Chio and she said she had more plans than expected so we could not meet soon. I had a lot of computer work, so I was able to get some work done.
I looked around town for a Private Room in a hostel. I wanted to have some personal space for the evening. I walked to 2-3 different places and finally found one that was perfect. Ufortunately, the place I went to first and booked on Hostel World (Rossco) bait-and-switched me by trying to give me a different room than they had said. The rooms in the pictures were nice, but the room they tried to give me was essentially a closet, with a lock outside, no doorknob and a matress on a bed. I will not stand for that so I complained to HostelWorld and they are contacting the hostel for me. If they showed reall pictures of these rooms I never would have booked to begin with.
Anyway, after that I found a good room at Casa De Paco Hostel. It's a basic room. One full size bed and everything that you need.
Later, I met Chio and we took a 1 hour Collectivo bus to Tuxla which is the capital of Chiapas, the state I was in (where San Cristabol is located). Tuxla is a decent size city and very nice. Chio had a meeting with one of the administrators of her school and I bought some espresso while working on my computer and waiting for her.
We walked around, talked, and eventually got Pizza from a small Pizza house, which was excellent. We had cheeze pizza with ham (salami?) and two beers (Indio and DosXX).
After walking around, we got a group Taxi and paid 80 pesos each to get back to San Cristabol. After the Taxi dropped us off, we walked back to Casa De Paco and talked for another hour or so about her teaching, relationships and what it's like to work in Mexico.
Stayed at Casa De Paco Hostel in San Cristabol for one night in a private room.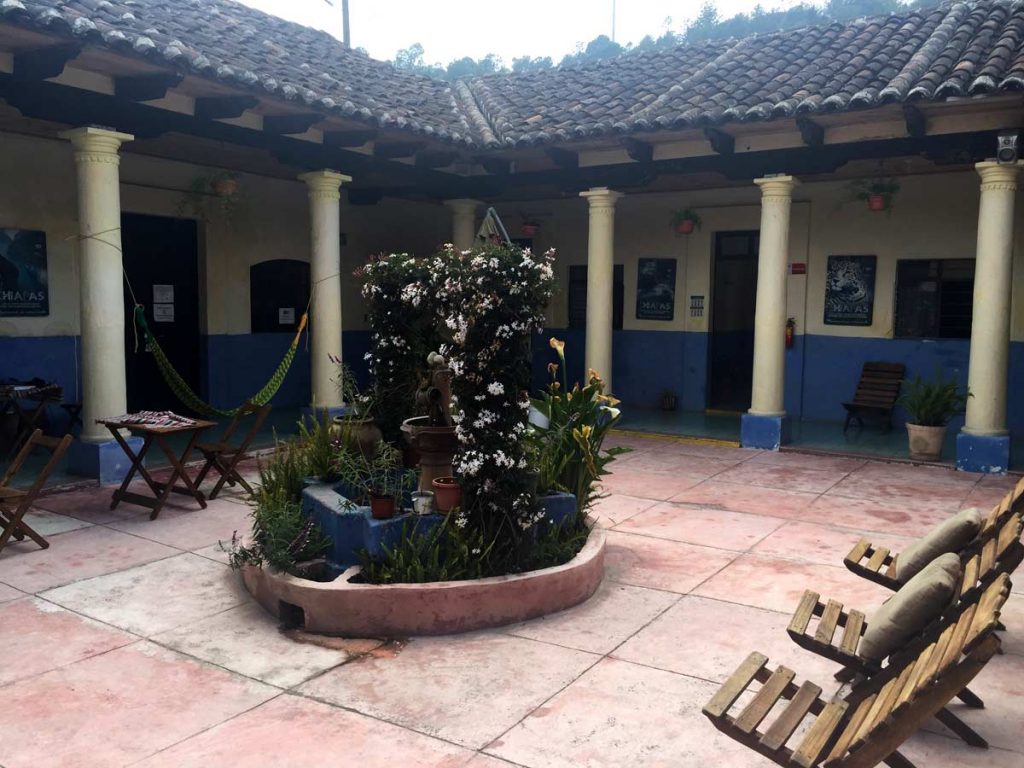 Met Peter (on-site manager) who is from Germany. He was very nice. It was $340 pesos for one night in a private room. Private rooms are similar to other Hostel rooms, where you share a bathroom, kitchen and other facilities. However, you have one room to yourself which is really nice for a break, especially if you meet someone you want to spend time with.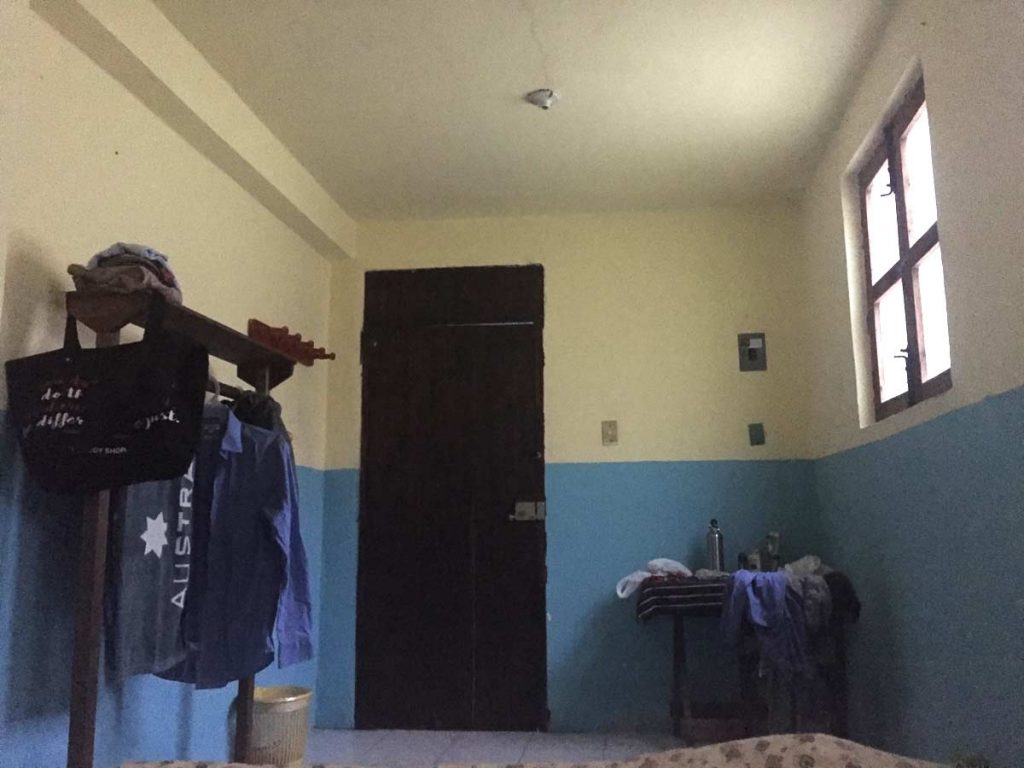 The room was ok, especially considering I only paid about $17 USD for it, but I later discovered I could get a nicer room for less money and a really nice hotel room for only $25. It's hard to know how hard to shop around for stuff like this because there are so many options and sometimes you just need to see rooms in person (which is time consuming).
Chio and I discussed the possibility of me traveling to the town where she works – Motozintla, Mexico. I asked if she would be interested in having me visit her since I enjoyed our time together and we seemed to establish a good bond over the past couple days. She said it sounded nice and we would talk more about it the following day.