I've eaten a lot of Mexican food over the last month, but over the past couple days I've indulged in some American style food. Today I ate at Wings on Wheels, a traveling restaurant, literally on wheels that travels around the state of Chiapas, Mexico and serves up delicious meals such as chicken wings, hamburgers, french fries and other delicious American style foods.
Wings On Wheels is owned by Christian, a very nice Mexican man from Mexico City. When I started speaking in broken Spanish, he was happy to speak to me in English and explain his assortment of flavorful wings.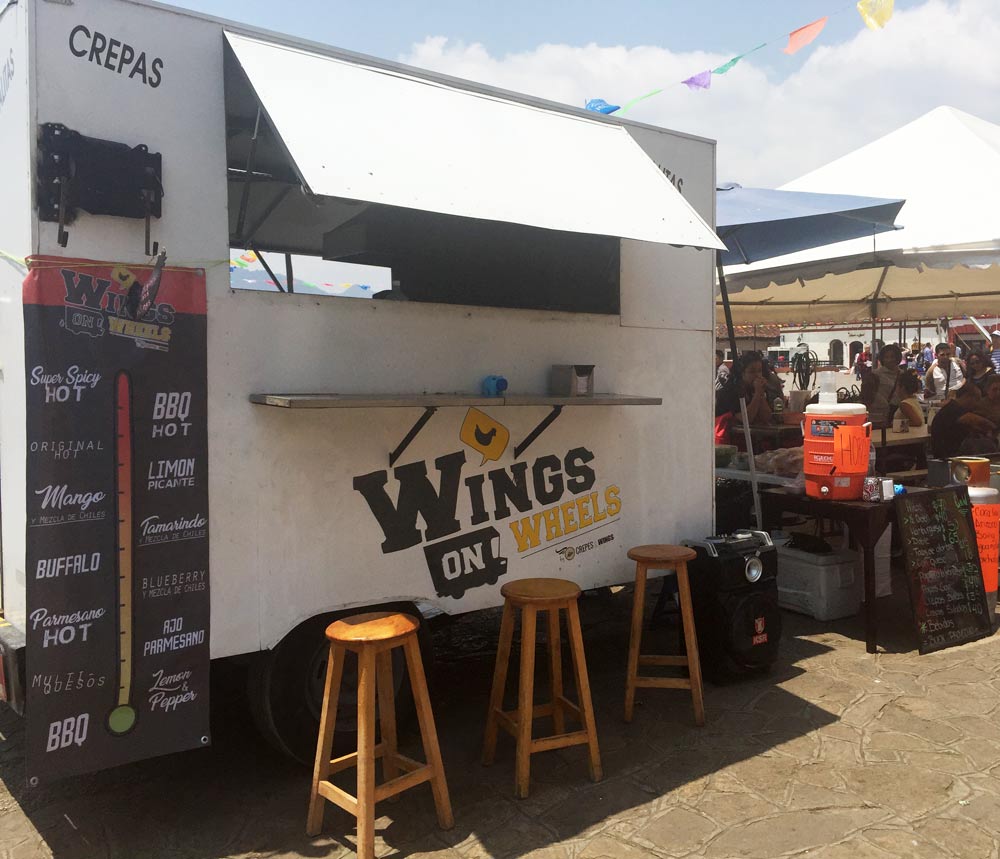 I opted for the Buffalo Wings since they were medium hot. They were fantastic. I ordered 4 buffalo wings with french fries and a side of ketchup. The cost was 50 pesos ($2.50 US). Christian was nice to bring over ranch (he knows how us Americans like our wings!). I tipped him 10 pesos for being so helpful and being a pleasure to speak with. He was previously a chef and decided to start his own traveling business. His menu, friendly personality and professional staff were excellent to be around.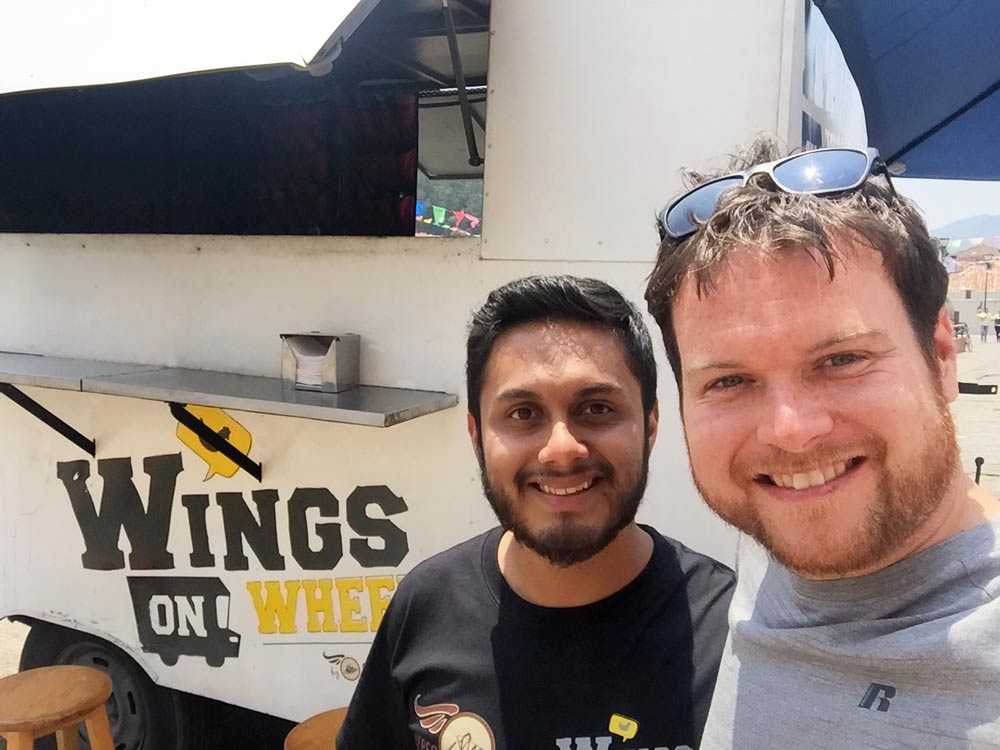 I definitely recommend that other travelers look up Wings On Wheels and try their delicious wings. If you've been traveling and eating native food, sometimes taking a break to eat something more familiar is definitely a treat.
Happy Travels! 🙂