Today I had pancakes and yogurt with fresh fruit chunks (banana and melon) with some cinnamon and oats mixed in. It was really good.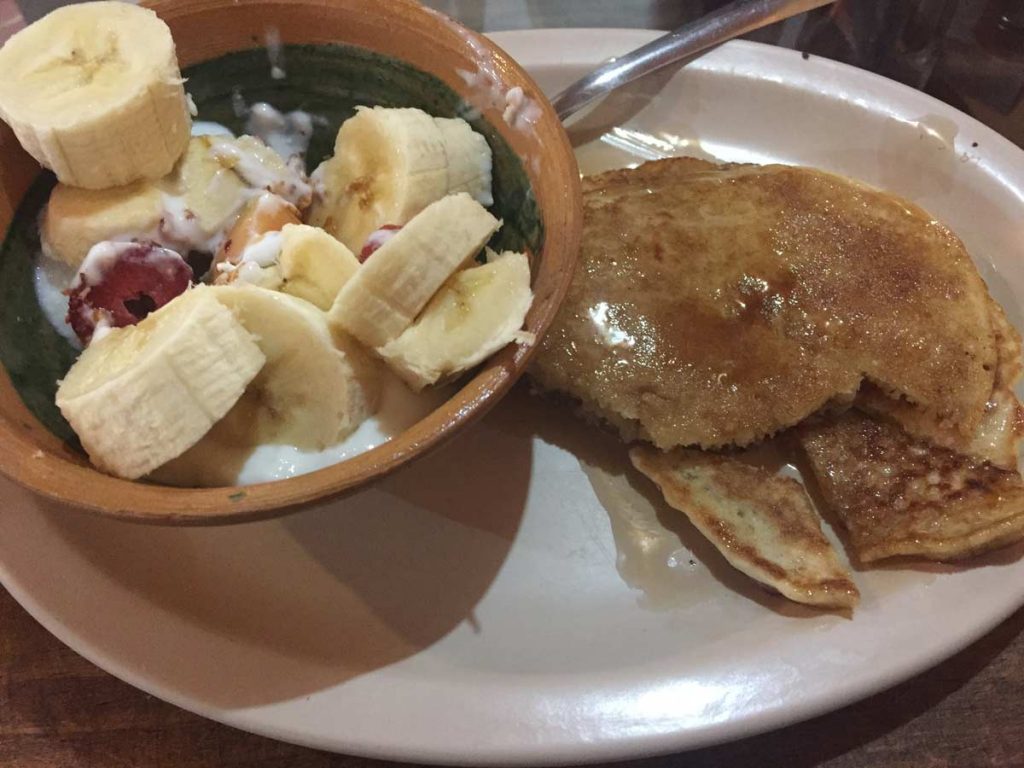 Afterwards I paid for another nights stay and then went back to bed for a couple hours. I was drained, because last night barely before falling asleep I met some French travelers that offered me some beers.
After catching up on sleep, I did a bunch of computer work and then met with Chio for lunch in town.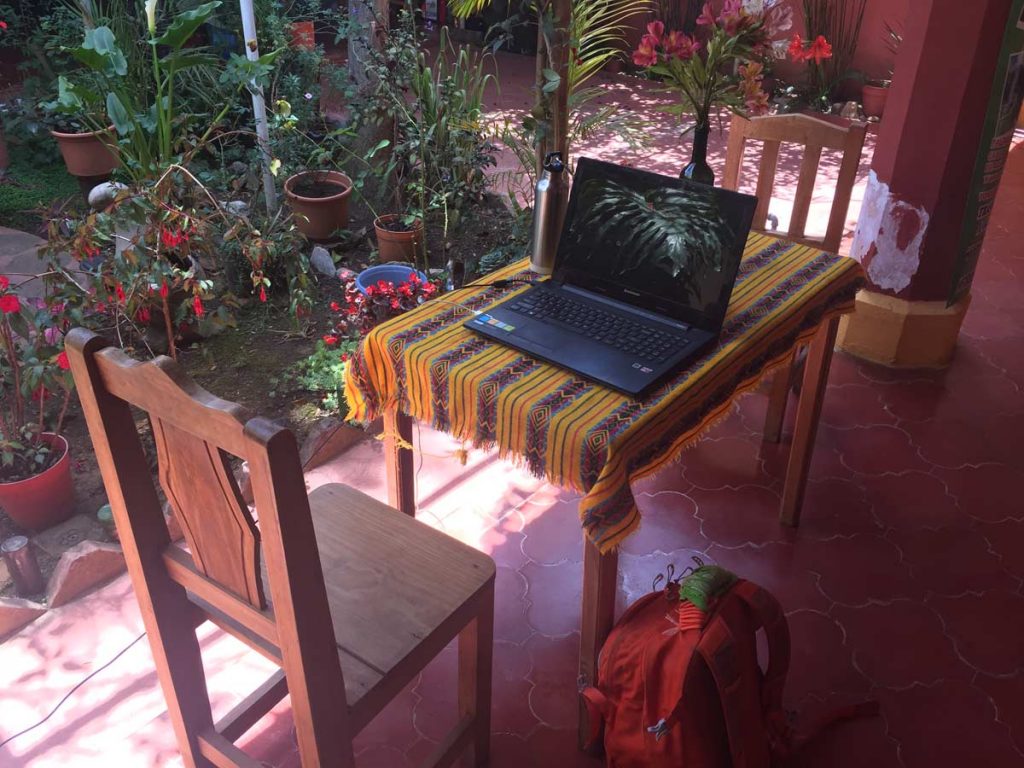 First I met her at the bank because she was stuck waiting to take out cash. The lines at banks here can be really long. Soon we left and walked through town. It was really warm and reminded me I need more sun to keep my tan. Ah white people problems.
At lunch, I had a Caesar salad with Chicken which was great and Chio had a Salmon salad. We partially split them to add variety. It was really good food and nice to change things up. We both had fresh smoothies. I had a mango/pineapple smoothie and she had something with a name I can't remember. Both were good.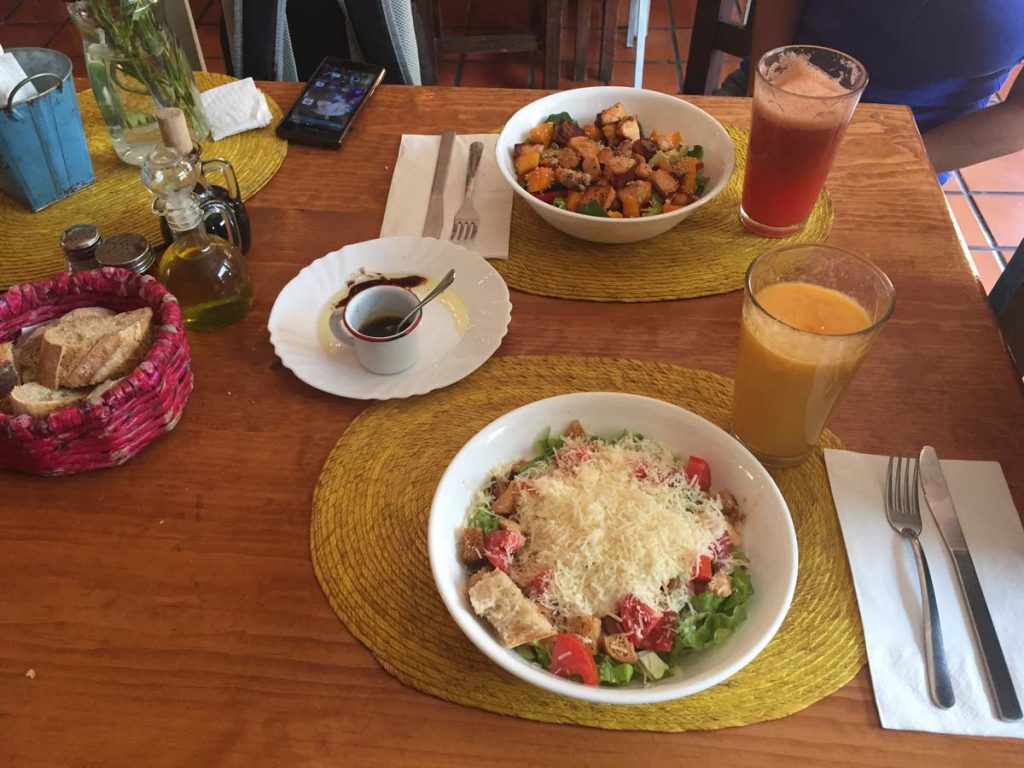 We talked about our plans for the following weeks.
Basically, I decided I'm going to Oaxaca (next state over) and heading to the beaches there instead of immediately to Guatemala. That will make it easier for me to return to San Cristobal for the wedding Chio and I are attending. After I come back, we'll have some time together, go to the wedding and have some fun around San Cristobal. Then after that I will continue on the Guatemala. Normally, I would just go to Guatemala, but I enjoy Mexico, want to attend the wedding and get some more time in with Chio before leaving for a longer period of time. I'm really looking forward to seeing more countries, but it can wait a bit longer for sure.
After lunch, we walked through town again, she paid her electric bill which was only like $2. My last electric bill was like $50. Maybe I should move to Mexico. After paying her bill, she had to go to catch her bus to Motozintla.
I messaged back and forth with Cass a couple times. I previously met her in Tulum. She's in Oaxaca City studying Spanish. I'm going to a different part of Oaxaca in a couple days, to the beaches, but I'm glad she's doing well.
I booked a private room here for Wednesday night. The owner gave me a deal since I've already been here for a few nights. His normal rate is 250 pesos (about $13 USD) but he only charged me 200 pesos, with breakfast included. That's a great deal. We had a beer together later in the night and chatted briefly in broken English/Spanish.
After that I continued with more computer work, updated my blog and fell asleep. Nobody else was in the dorm room that night so it felt somewhat unusual.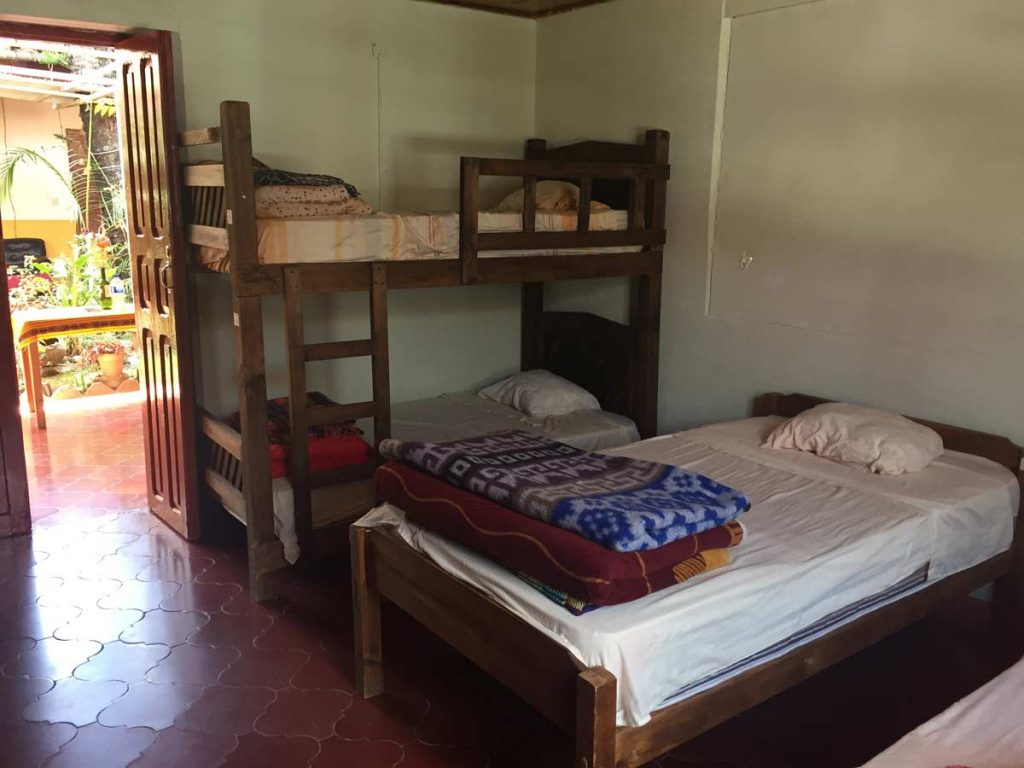 There are 8 beds (4 bunks) in the room and they were empty except for me. It was nice but it felt like a ghost town.