Being sick sucks. Today I ventured off into the city to purchase herbs and spices. I'm trying to replenish my body with every bit of nutrition that I can get my hands on. My hope is that something will break this cold.
Here is the kitchen of the hostel that I'm staying in. I know the owners and speak with them fairly often. This is where they prepare breakfast for us every morning. We can either pay $8 per night at the hostel without breakfast, or $10 with breakfast. Sometimes I pay for it, but sometimes I prefer to just cook for myself or go out to a restaurant. For breakfast they serve either pancakes or fruit with yogurt, depending on which you want. Coffee is available for free to all guests.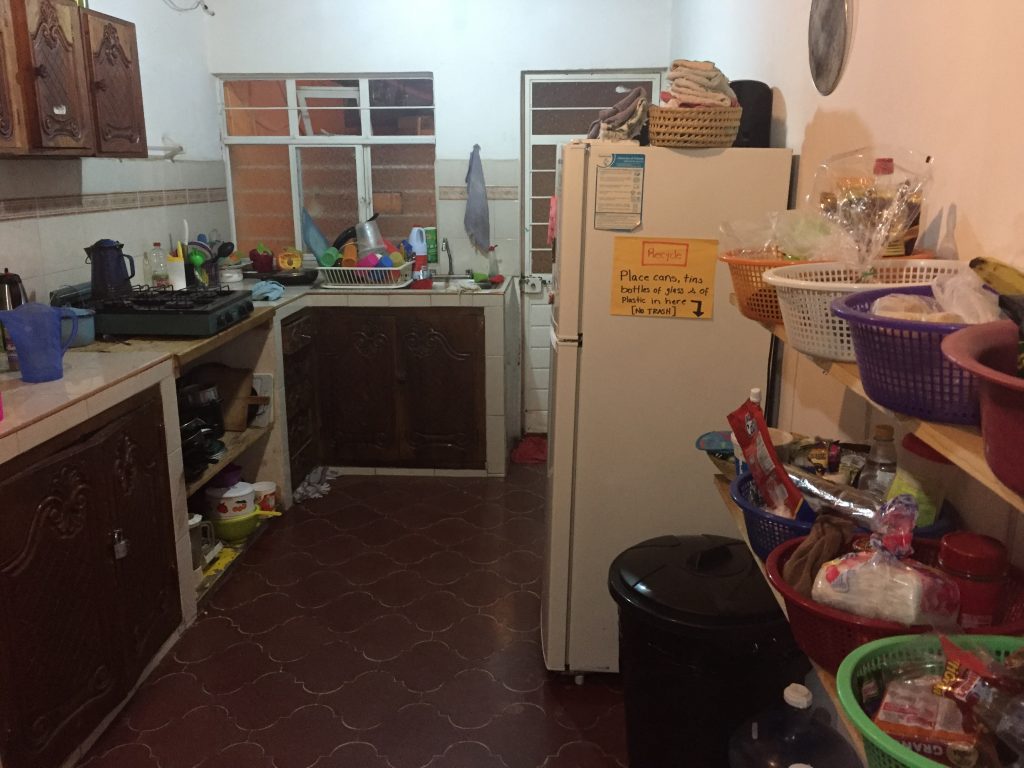 Here are the herbs that I bought. Ginger, cloves, turmeric and others…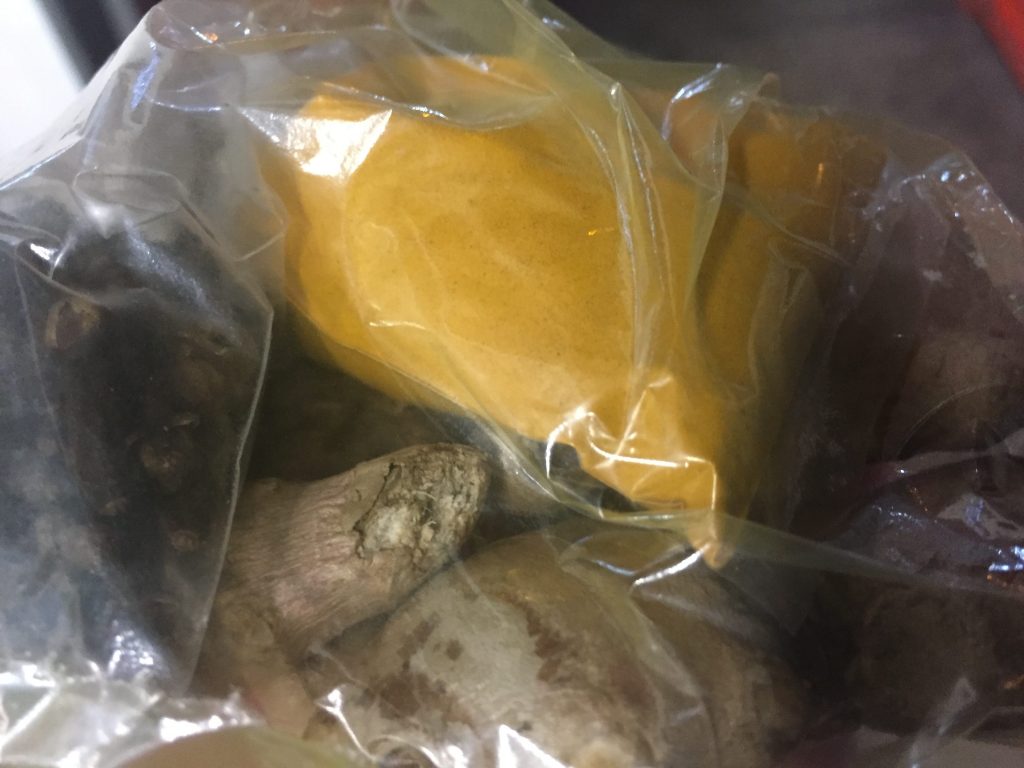 Preparing all of the ingredients. I put too much jalapenos in the soup.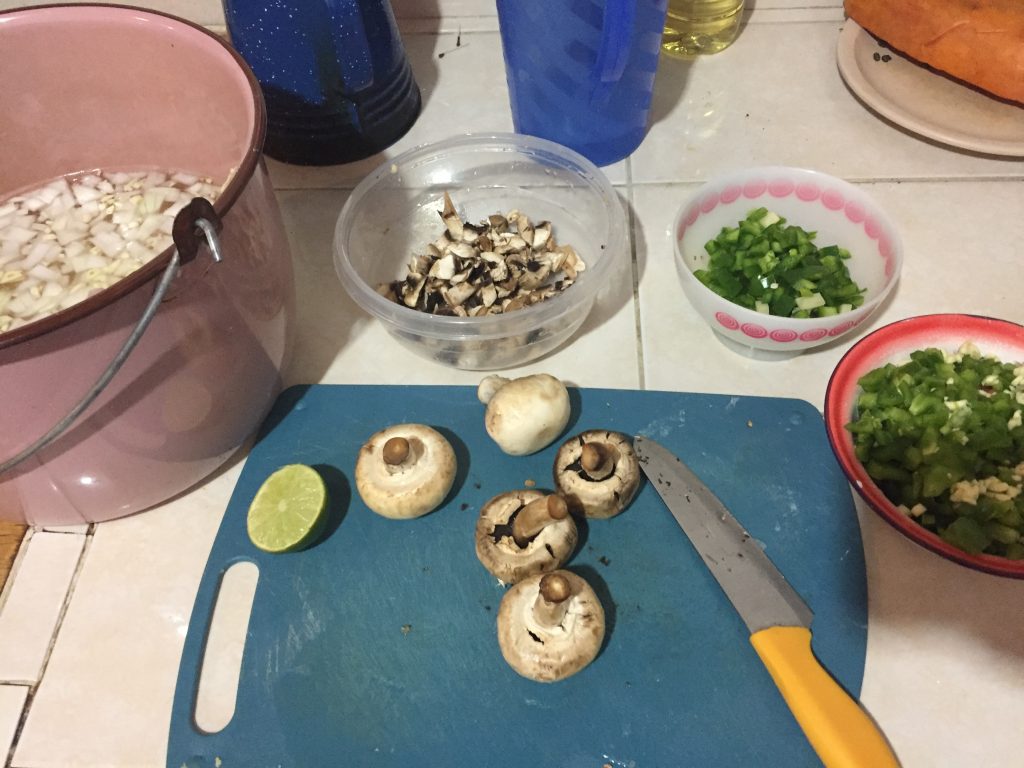 Here is the final result. It tastes ok, but the large amount of spices makes it more like a potion that a witch would make. However, I know that my body needs it. Apparently a person can't survive on pancakes and tacos.