Today not much eventful happened. I went and got lab tests done. There's a number of laboratories pretty much everywhere in Mexico because people have stomach issues frequently and need to get tested.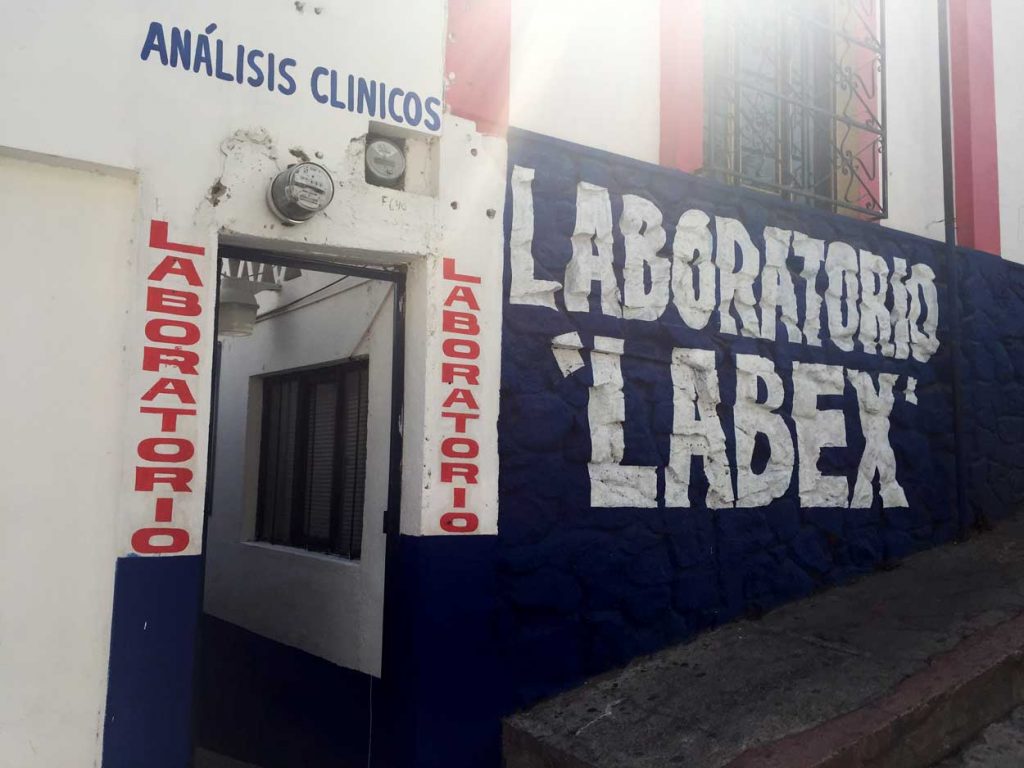 I had my blood and stool tested. Pooping into a cup and handing it to a stranger is about the weirdest thing I've ever done. Don't worry, this cup is empty: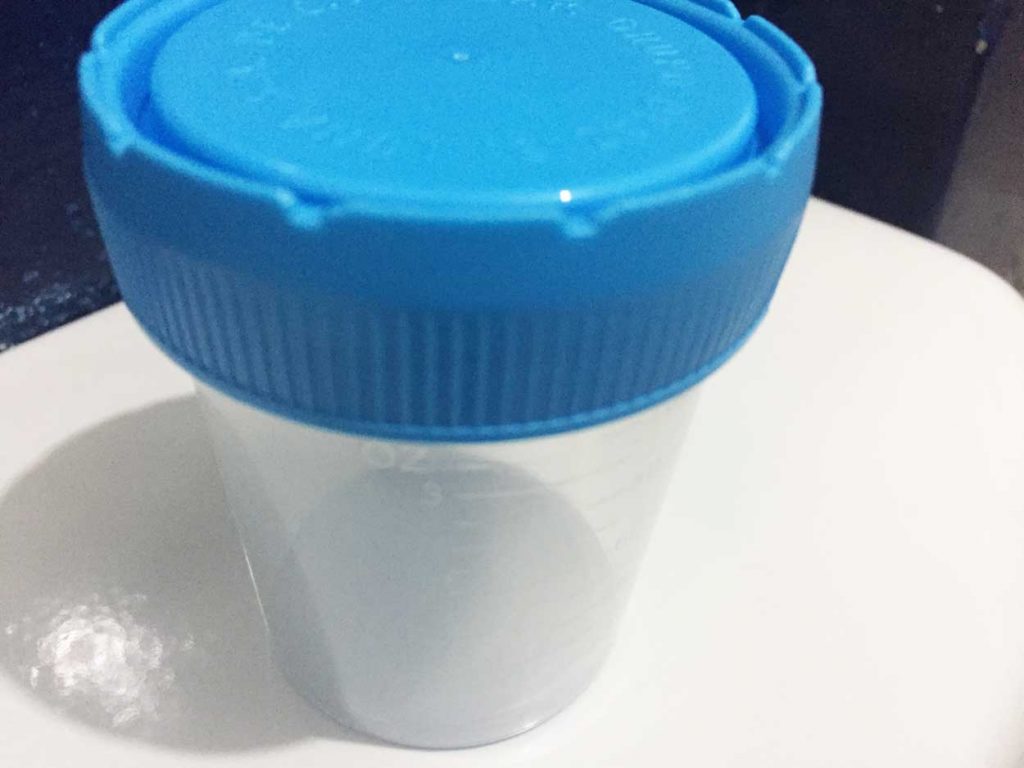 But I paid them about 250 pesos ($13 USD) and they gave me a paper saying my results would be ready in 3 days.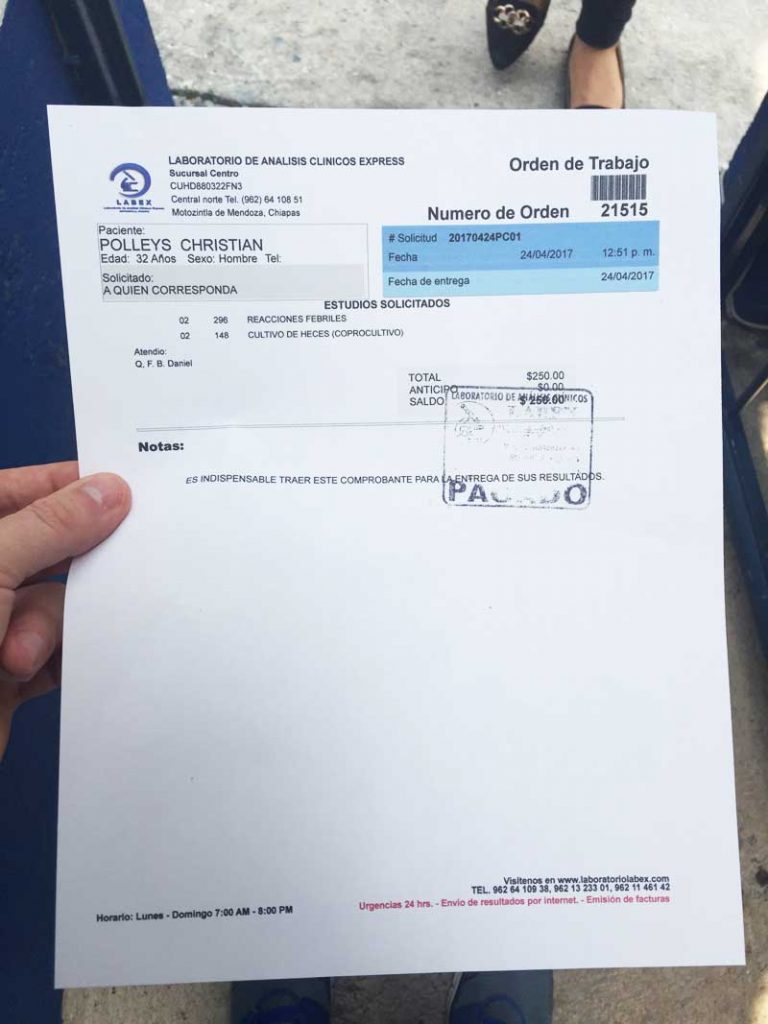 The reason I decided to get tested is because I occasionally get flash stomach cramps that last 2-3 minutes. Plus almost everything I eat results in diarrhea. I really don't feel sick, but it's just damn annoying to not be able to eat what I want and be on the toilet 6-7 times per day. Plus the gas super is annoying too. Sorry if this is TMI, which it definitely is.
Overall the lab visit took only 30 minutes. Now I need to wait 2 days for the results.
After the lab, we walked around town for a little bit and bought some fresh mangos and pineapple. It was delicious.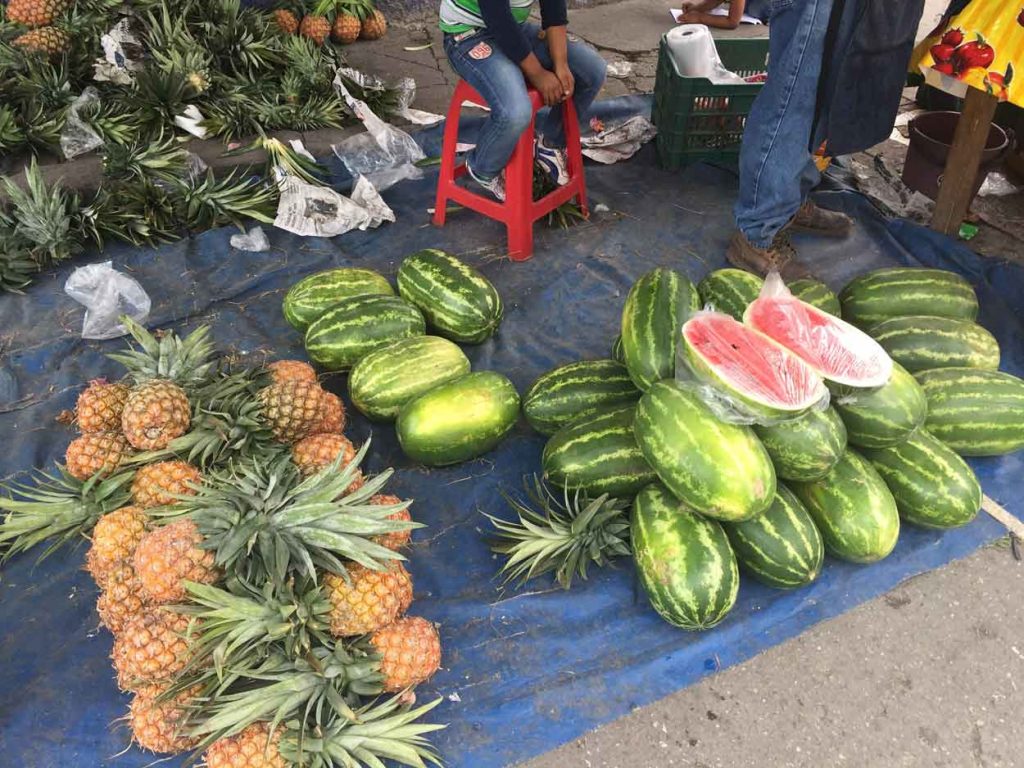 Later on, Chio and I went to Esperanza's house (the bride at the wedding). We bought sandwiches, hot dogs and everything needed to make Sangria. I was in charge of making the Sangria and it came out pretty good. It had, red wine, Smirnoff Vodka, grape juice, pineapple juice, apples, oranges and pineapple chunks. At the end we had leftover vodka and fruit, so we decided to do it again in a couple days. Except this time, we'll have dinner at Sylvia's, one of Chios friends and co-workers at the university (who teaches English).
Spoiler Alert: I'm checking back with my results. I found out I have salmonella poisoning, which is common in Mexico. I probably ate some contaminated street food (pork or improperly cleaned/cooked vegetables/fruit).