Today I relaxed and hung out at the pool with a guy named Matt that I met. We were talking a lot and he seemed like a cool guy. I wish I got his contact info because we talked about so much stuff.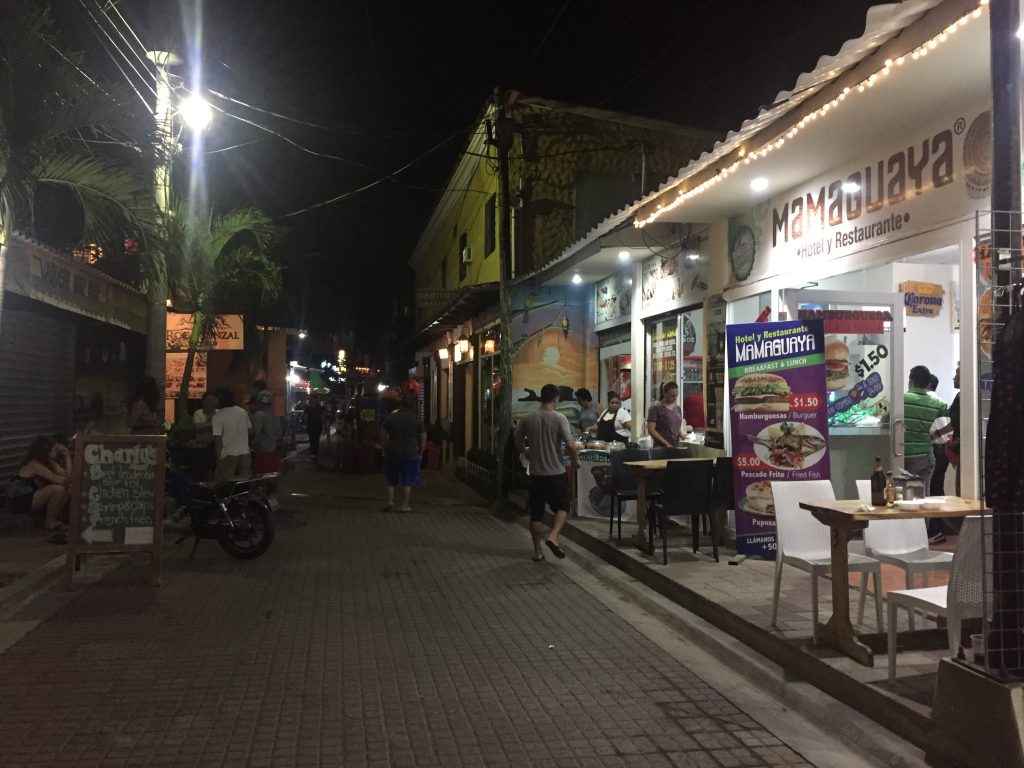 After the day winded down, I was strolling around town with friends for a bit. It turns out that there was a big event going on. It was sort of like a concert. I heard in the crowd that the guy playing the music was the owner (or relative of the owner) of Avianca airlines. The music was played in unison with a really cool light show.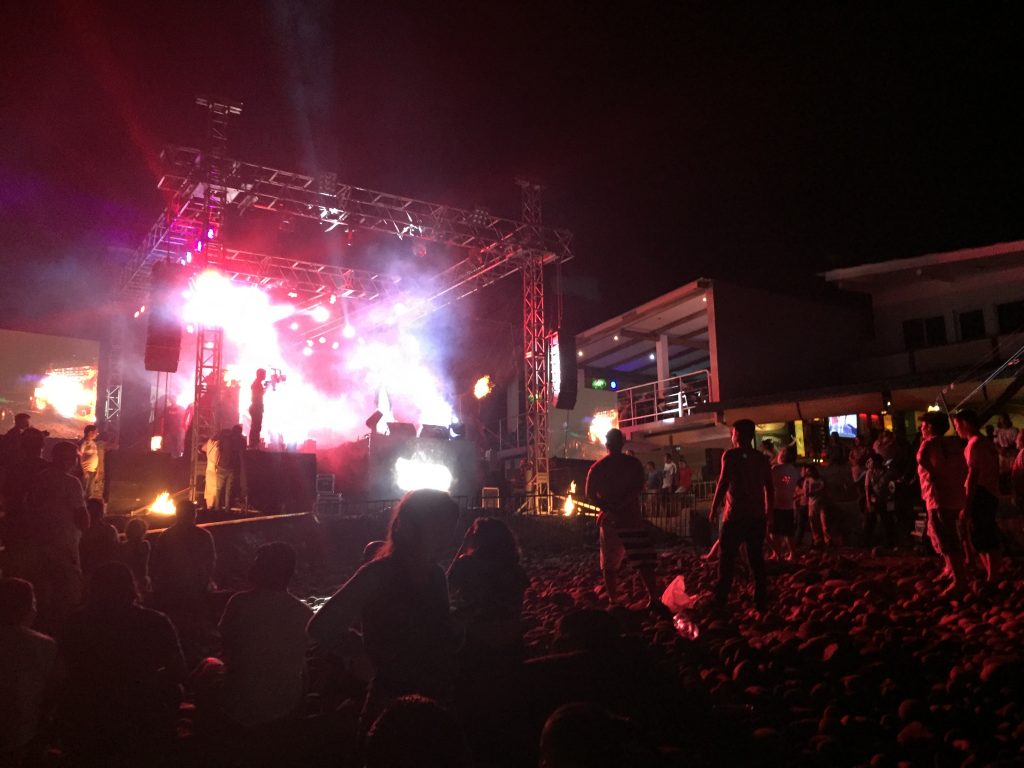 After the show finished, I went back to the hostel and met up with some friends. We went out for beers…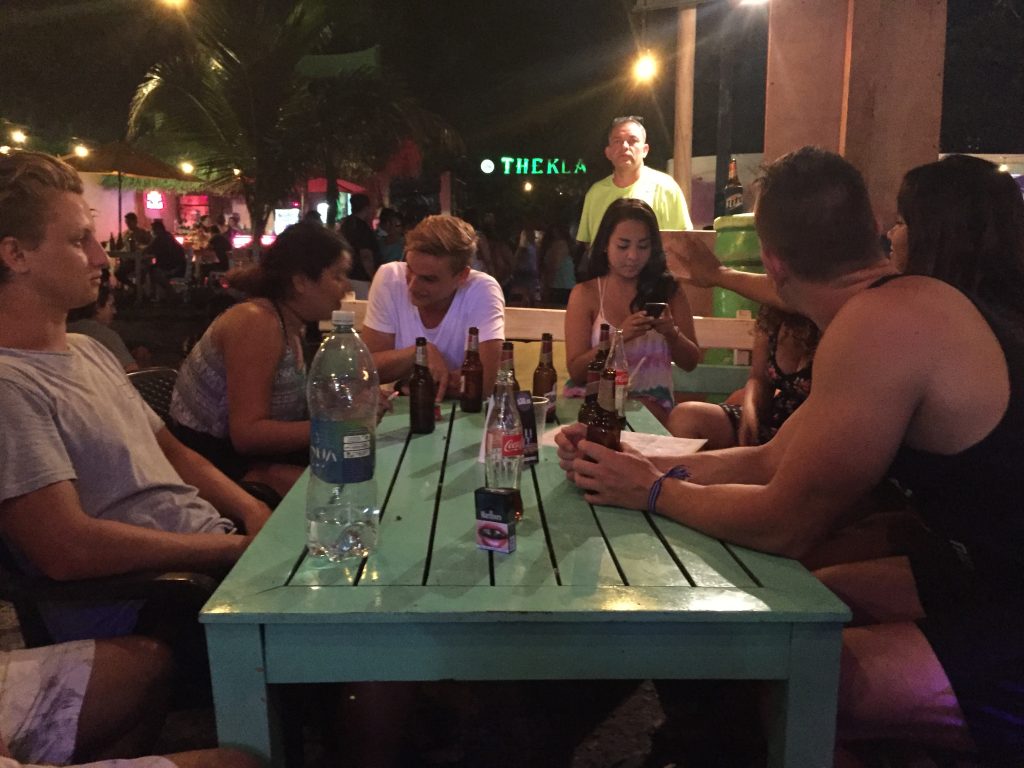 There's three outdoor bars side-by-side in El Tunco, so we went to each of them, although it basically felt like we were at the same bar the entire time.
Below is a pic of two girls I met from Israel. Chen is in the middle. I can't remember her friends name but they were both really cool. I went surfing with them two days prior.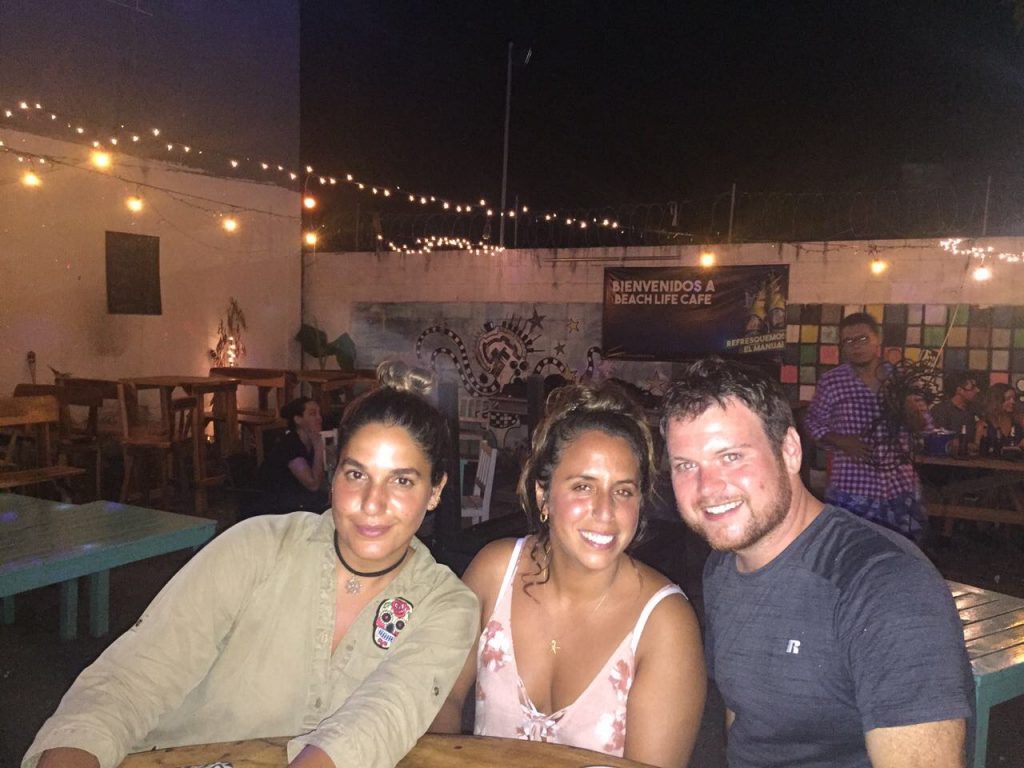 After the night came to an end, I talked to some friends and we agreed that we would ride together into the city of San Salvador in the morning. Although I wish I could stay forever, I don't have that option. And tonight was the perfect way to end the night.