I had an awesome time in El Tunco. I will miss all of those friends forever. Last night I agreed with some friends that we'll travel together into the city of San Salvador together.
It was a venture that I hadn't planned on doing. I had arrived in El Tunco on a bus with about 8 other travelers, but we weren't together by any means. Some of them were headed to Honduras, some Nicaragua, and some wanted to stay in El Tunco. That is the entire experience of traveling – people come in and out of your life rather rapidly, so you enjoy every moment while you can.
I didn't have any specific plans at all. I've just been going wherever I want. My mind was mostly focussed on getting to Nicaragua, because I'd heard about the incredible things to do there. However, it's only a 40 minute drive to the city of San Salvador from where I was, so I figured I'd give it a go. The beach was incredible, I imagine the city will have some fun things to do too.
So, at about 9AM this morning, we ventured off into the city. I had no idea where to go or to be dropped-off, so I searched for Hostels on my phone while we were on the road. It's generally bad practiced to get dropped off anywhere without knowing exactly where your destination is, so I chose a hostel named "Zona Rosa Hostel". San Salvador doesn't have nearly as many hostels as other cities in Central America, so it was fairly easy to choose. $10 per night, good ratings, bar on-site and good security.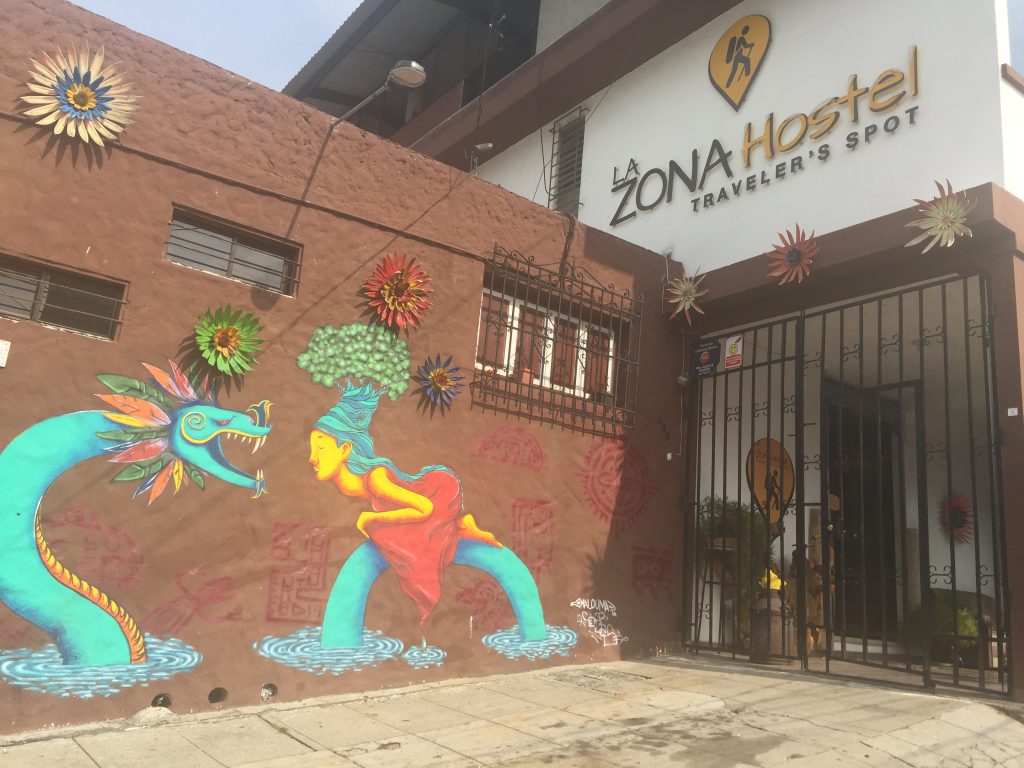 After about 40 minutes of driving, they dropped me in front of Zona Rosa Hostel. I quickly discovered that Zona Rosa is a rather developed area of the city, with a lot of franchises from the USA. There was a Wendys nearby, a 24-Hour Dennys, a Citi Bank and a number of other convenient businesses. It was Americanized for sure, but it was a little bit nice given that I hadn't seen much resembling "USA" for a long time.
At the Hostel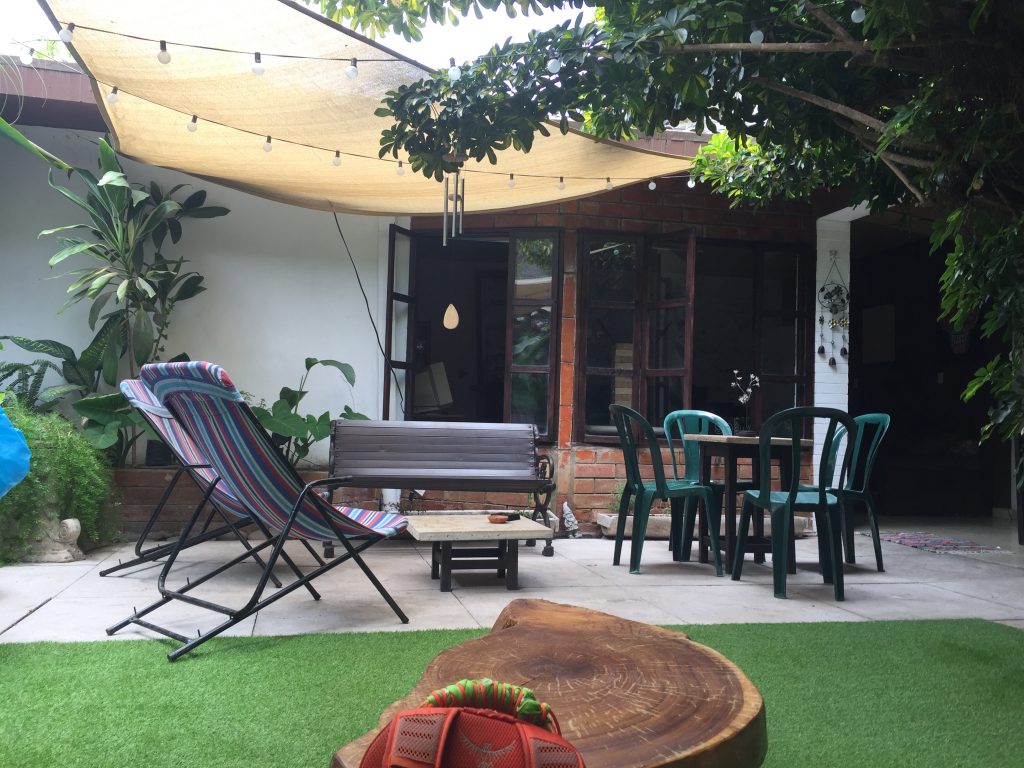 After getting settled into the Hostel, I relaxed for a little bit. There are about 8 other people staying in the Hostel, and the feeling is peaceful and quiet. Most other hostels I've stayed at had a little bit more life going on, where people are talking and hanging out together. But it's nice to have some quiet time after all of the craziness that happened at El Tunco.