Today I decided to move to stay in a hotel, which is a little closer to more fun things in the city. I enjoyed Zona Rosa, but that area was getting a little boring for me. After a couple days there, I exhausted all of my options for fun things to do.
Hotel Villa Serena Escalon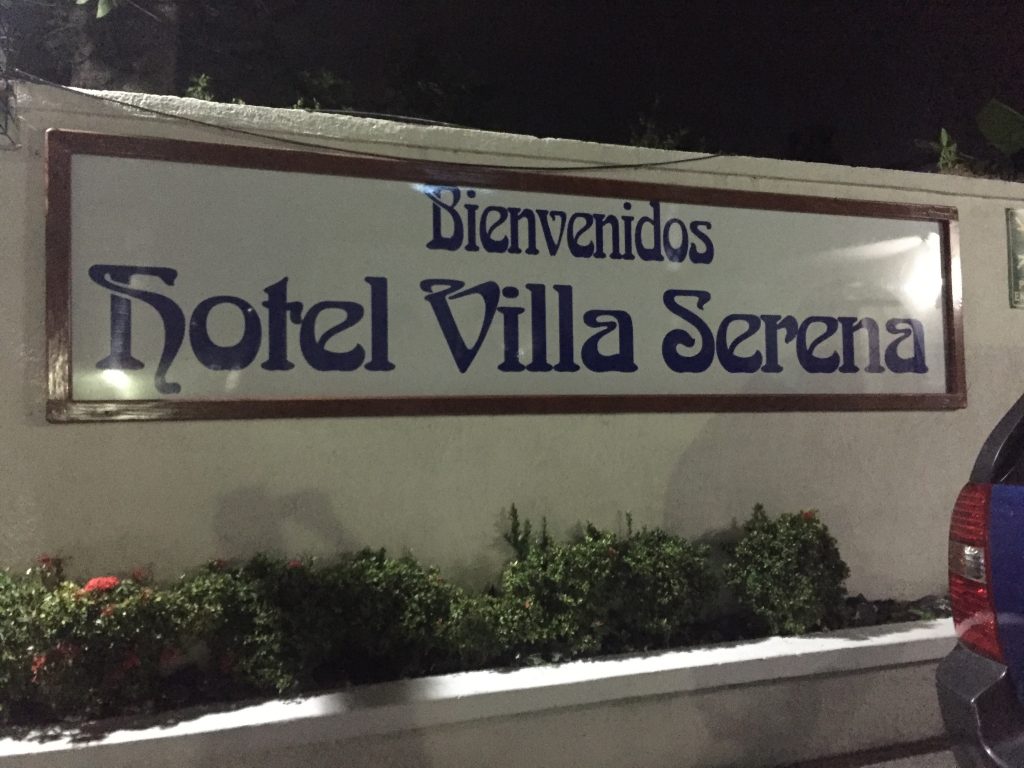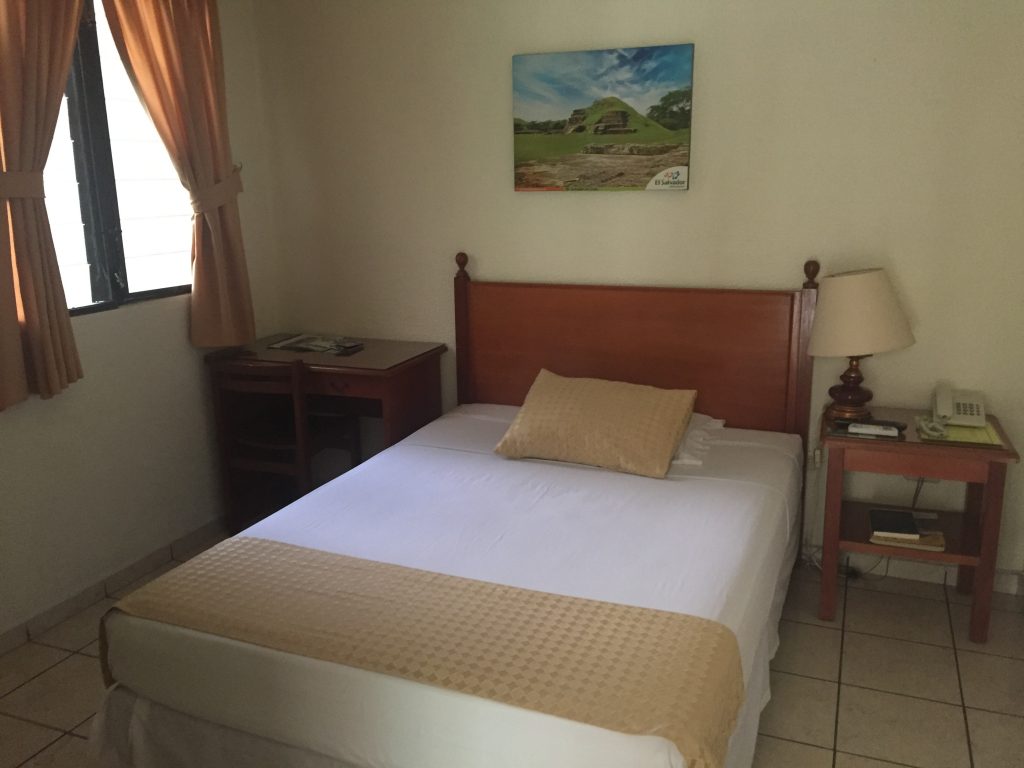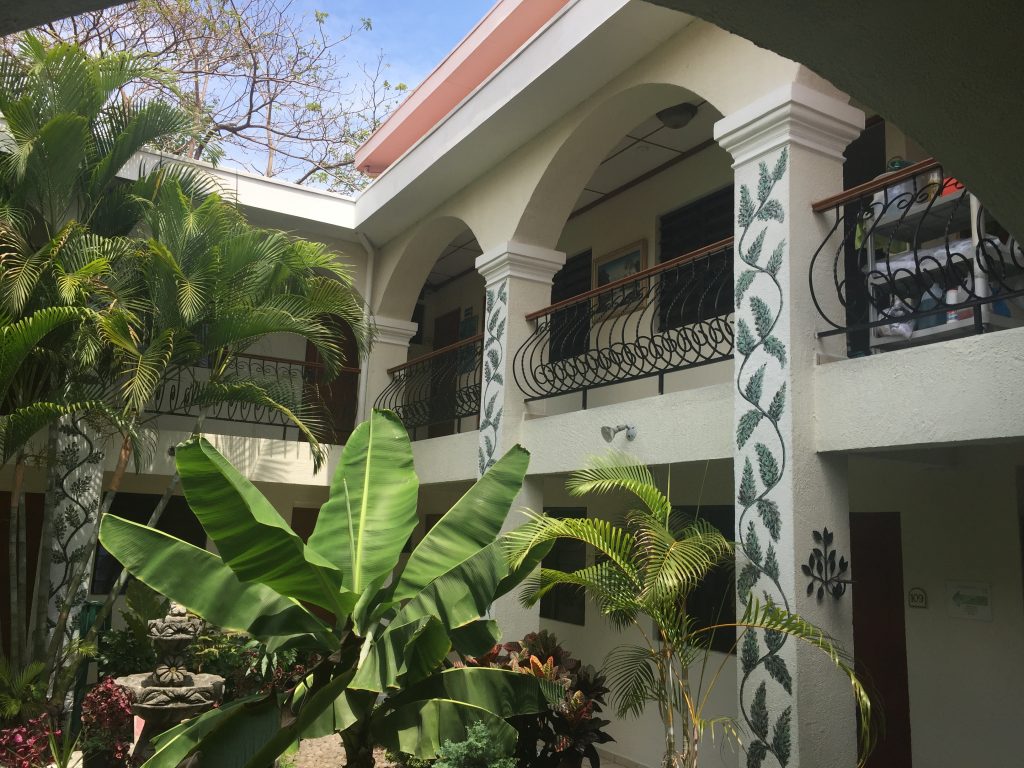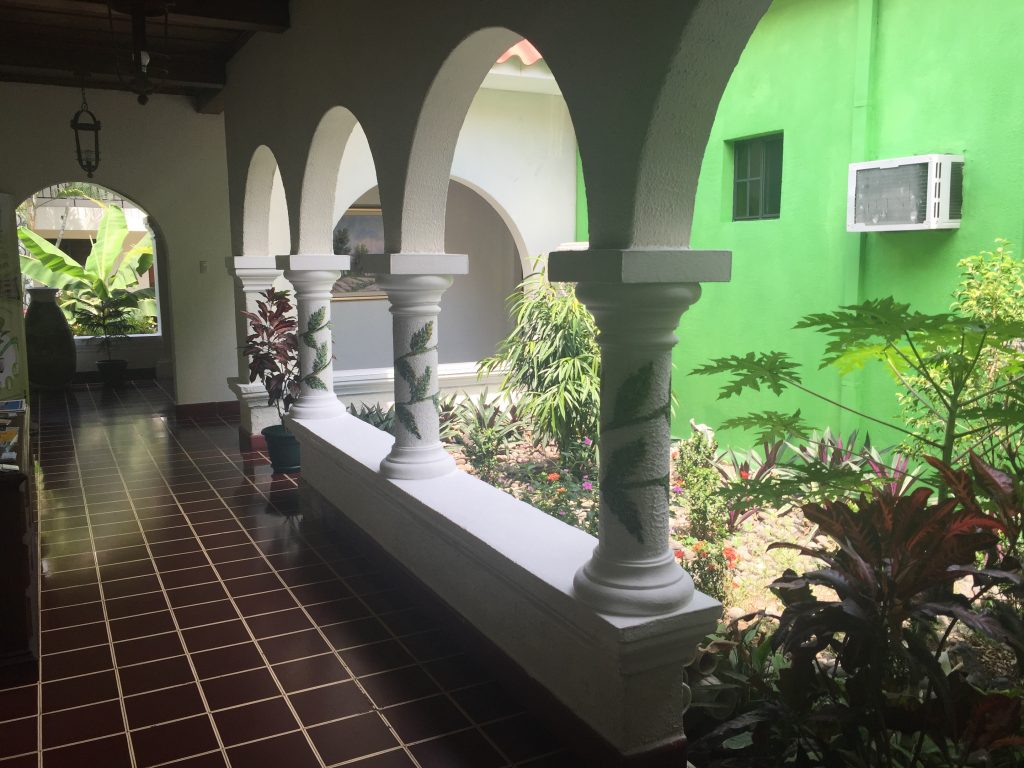 This morning I found a pretty little hotel called Hotel Villa Serena Escalon (near the monument "Salvador Mundo"). The hotel only charges $40/night and is a great little place, with breakfast included. I found them on Booking.com, which I don't usually use, but they have great deals and don't require a deposit or credit card. After dropping my things off and getting situated, I decided to venture off into the city a little more.
Salvador Mundo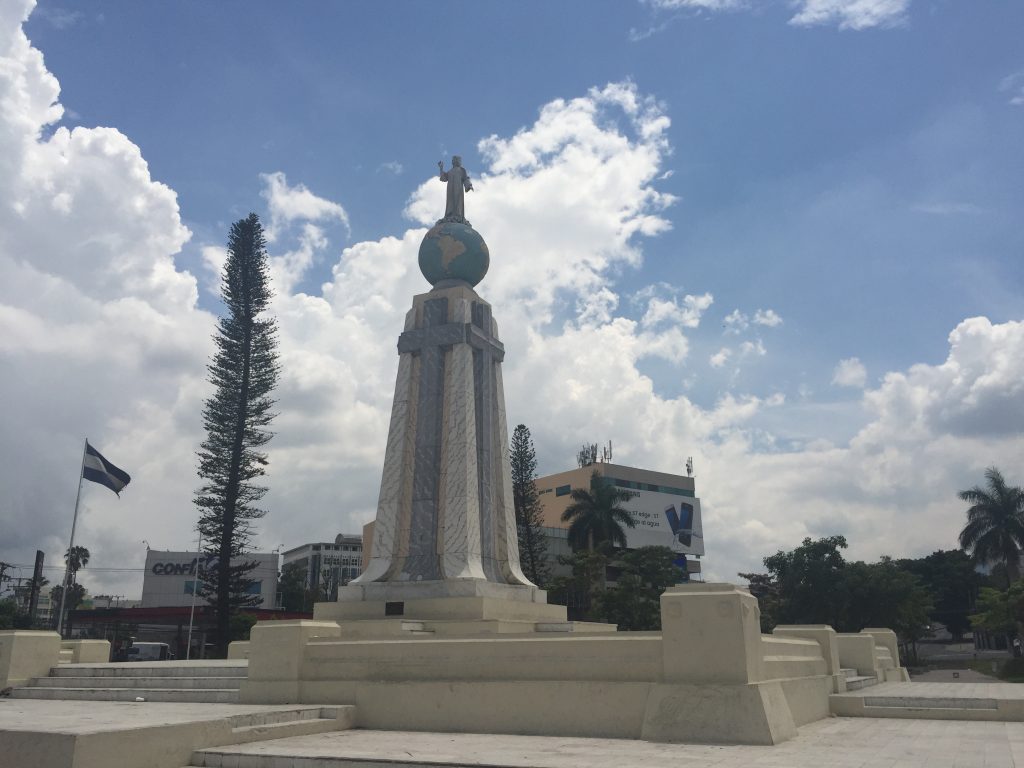 Centro Comercial Galerias (The Galerias Mall)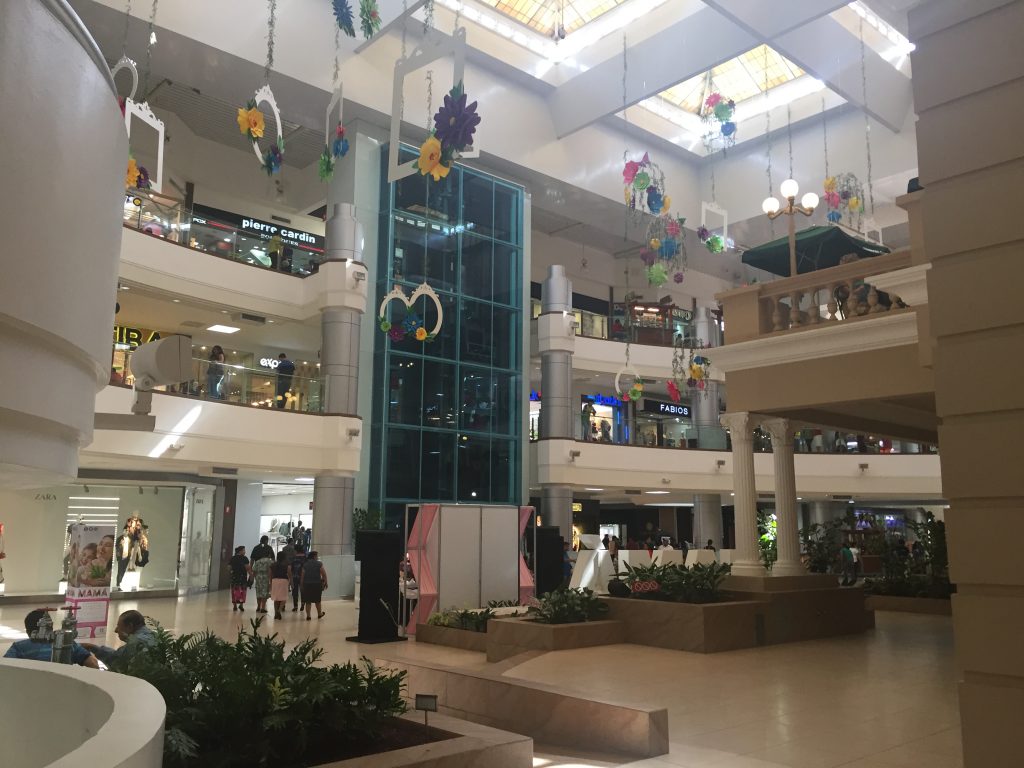 After doing a little research, I've learned that there are four or five big shopping centers in San Salvador. I'm not a fan of shopping malls but they seem to be a big thing here in El Salvador. It's interesting, in the United States not many people go to shopping centers anymore. Malls are mostly a thing of the past and now people mostly do their shopping online. However, in some areas of Latin America, shopping malls are booming business. It makes sense too, because the postal delivery services in these countries aren't very dependable. So therefore, people go to malls to buy new things that people from the USA would normally buy online.
Meeting Stephanie At Coffee Cup
I decided to check out Galerias Mall. While I was there I visited a franchise coffee shop called "Coffee Cup". They offer similar things to Starbucks coffee, although they are lesser known and they also serve slices of cake and pie. I can't say no to carrot cake…it's my favorite. While I was there, I met Stephanie, a very sweet young Salvadorena woman. In broken spanish, I offered to buy her a frozen coffee, which she accepted. Come to find out, she speaks English, slightly better than I speak Spanish…that was a huge win for our conversation. Apparently she practices speaking English with DuoLingo, the popular language App. We sat down together and talked for a bit.
Our conversation went fairly well, considering we both don't speak each others language. After a lot of hand gestures (because of our weak spanish speaking abilities), we returned to my hotel where we continued to watch TV and talk.
After Stephanie left, I took a nap and now I'm doing some computer work. Overall, it was an incredible day. Meeting Stephanie again was great.