I'm going to be honest…long distance relationships suck. They're horrible. They're difficult for anyone that cares about their relationship. Any person that pursues a long-distance relationship (LDR) must have a tremendous amount of strength to survive it. You learn a lot about yourself and your partner when there's distance between you.
Before I met Stephanie and while I was backpacking Central America, I never imagined that I'd consider being in a long distance relationship. Relationships aren't exactly something you plan. Relationships can be very difficult, even without distance between both people, so the distance makes things exponentially more difficult.
International Long Distance Relationships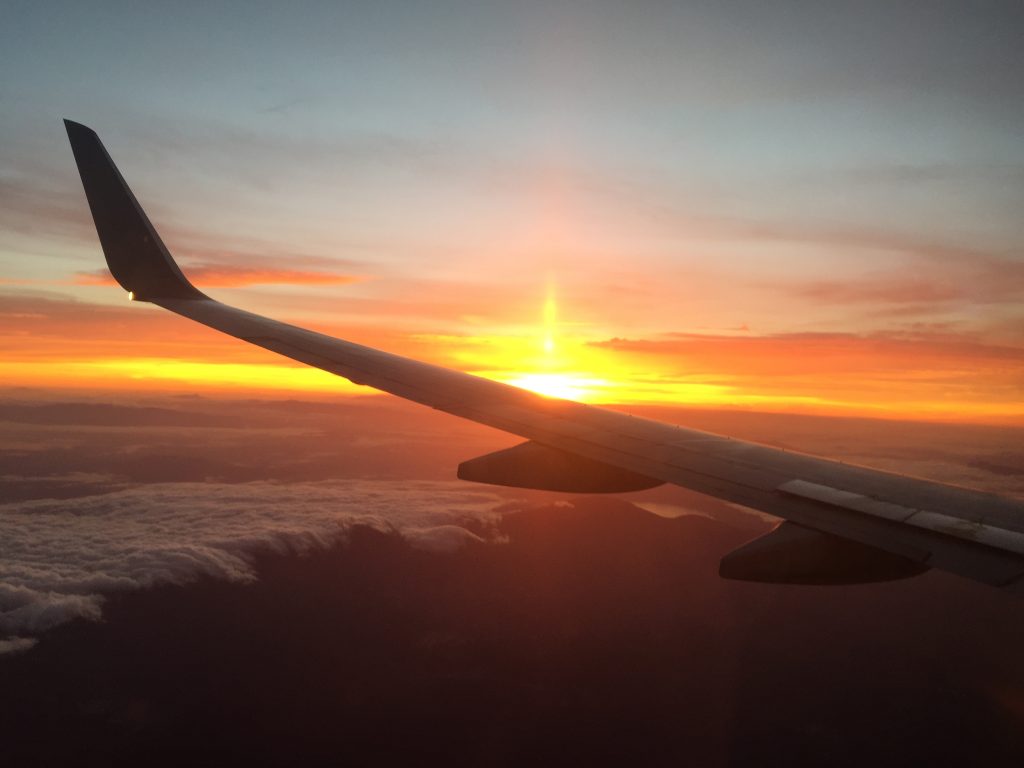 Being in an international long-distance relationship complicates things even more. And to further the complications – differences in cultures, language barriers and familial expectations can make things confusing and stressful. I experienced all of these things before I finally made the move to live internationally, to El Salvador, to be with my latina girlfriend Stephanie.
I learned a lot, especially through the help of Reddit.
I was working in California and visiting my girlfriend every 3 months, for about 4-5 days each visit. During the in-between time, when I was alone in California, I was talking on Reddit a lot with other travelers that were experiencing the same thing. We often talked about the challenges and struggles we faced and shared helpful ideas on how to overcome those challenges.
The two most difficult parts everyone in a LDR faces:
Lack of physical intimacy.
Fear of losing your partner (which sometimes leads to trust issues).
I was 31 when we started dating. Going without physical intimacy while in a long-distance relationship is hard for any young person. My girlfriend and I missed each other emotionally and physically. With my stressful job, I had nobody to go home to in order to relax with, laugh with and share any form of physical bonding.
During my spare time, I was usually either at the gym, having drinks with my friend Amir at work, talking to Stephanie, or reading about travel and relationships online. Being in a long-distance relationship means you have a lot of free time. That's not a good thing. I had to keep myself busy in order to not let the stress get to me. Stress from work. Stress from the distant relationship. Stress from being alone.
Talking to family was mostly unhelpful.
When I had a lot of stress, sometimes I would try to talk about things with friends and family. But I couldn't open up completely to them because a guy can't really talk about sex and intimacy deeply with parents. And due to my unusual circumstances of being in an international long-distance relationship, my parents admitted that they didn't understand everything. My friends were somewhat helpful. But, in order to protect everyone's sanity, I tried not to talk about it very much.
Communication is the most important thing.
I'm not talking about frequency of communication. I'm talking about communication about important things to ensure you're on the same page. Talking and texting daily is important, but it's more important to be able to share feelings and having deep conversations when it's necessary. Physical intimacy isn't possible, so you must take advantage of emotional intimacy with your distant parter at every chance you get, even if it's about difficult conversations.
Finally, the "long-distance" ended. Now we are together.
Fortunately, in my relationship, we have finally united (or "closed the gap" as some people say). My girlfriend and I are together now because I moved to her country El Salvador. The two years we were apart were especially hard.
My Advice
If you're in a LDR and you need support, definitely consider joining the Reddit sub: https://www.reddit.com/r/LongDistance/
You can ignore most of the sappy bullshit that you see at the top of the subreddit. Scroll down the page to find conversations. There's a lot of people sharing their stories and looking for support and advice.
My heart goes out to anyone that's in a long distant relationship. Hang in there. And feel free to send me a message if you need advice. I've been there before. Be strong and take care of yourself!