For this trip visiting El Salvador, my friend Stephanie said she wanted to play paintball. I admit, I've never played before but I was super excited to do it. And it was awesome!
Barely south of the capital city, San Salvador is a dirt road that leads to a paintball field. It's not marked well, but we managed to find it. We purchased tickets when we arrived, and they were only $20 per person, which includes 200 paintballs. That's not many balls, so we ended up playing 3 times. Each additional round cost $11 total for 200 more balls for each person.
When we arrived, we saw the gear truck loaded up with equipment: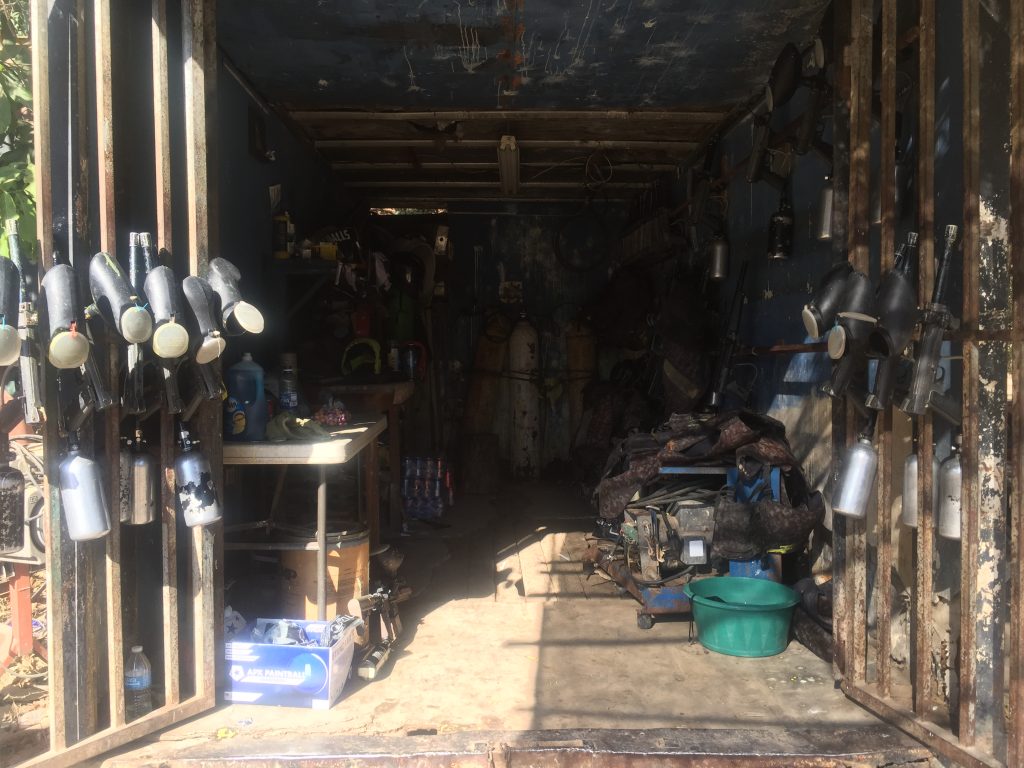 Here I am geared up: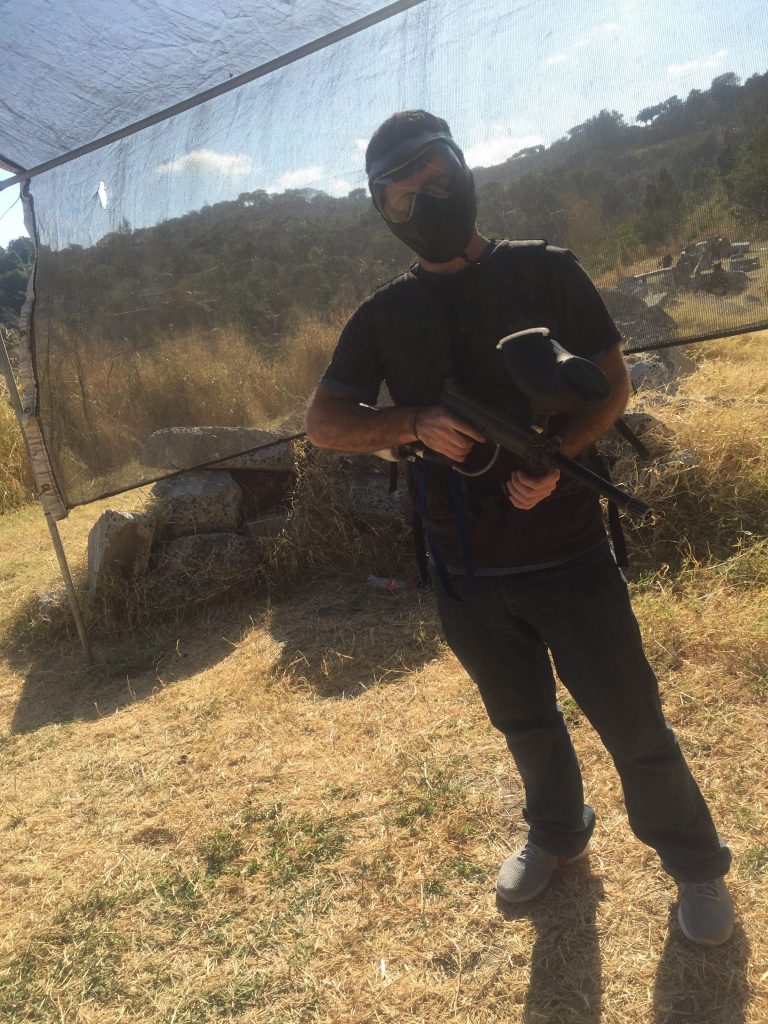 The course was awesome. There was a couple old cars, barrels, a lot of concrete pilings and some old tractor tires: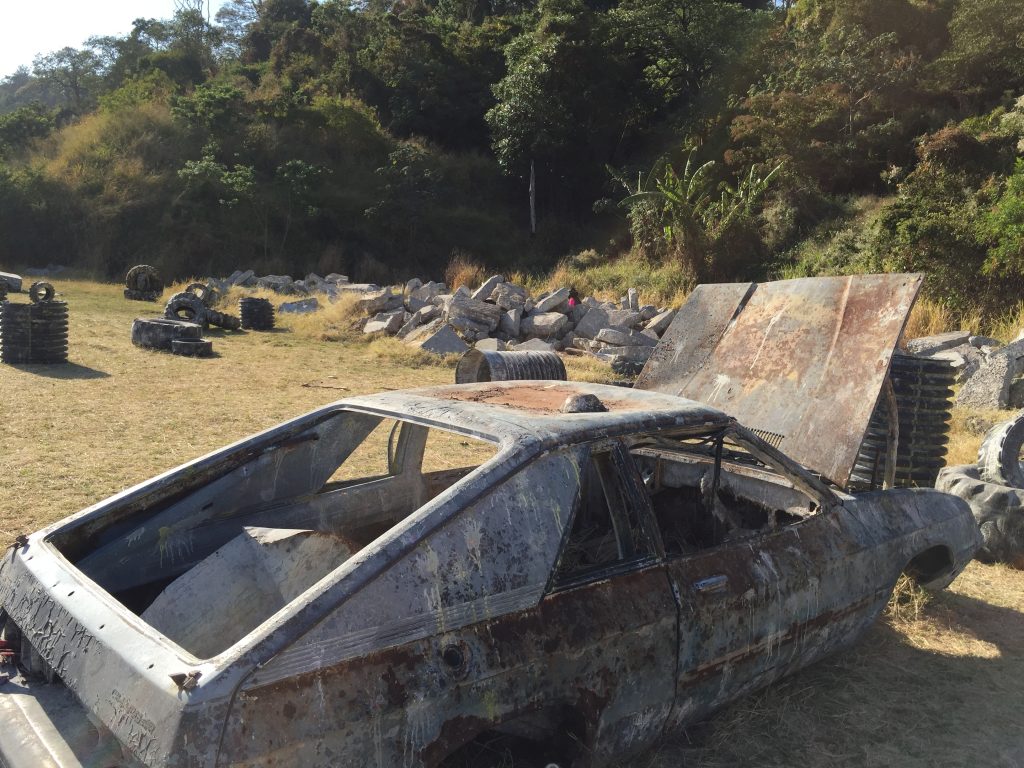 Stephanie must secretly be a pro a paintball player. Within her first 5 shots, she hit me right in the face. I've never been hit with a paintball before, so it kinda stunned me. Thwap!!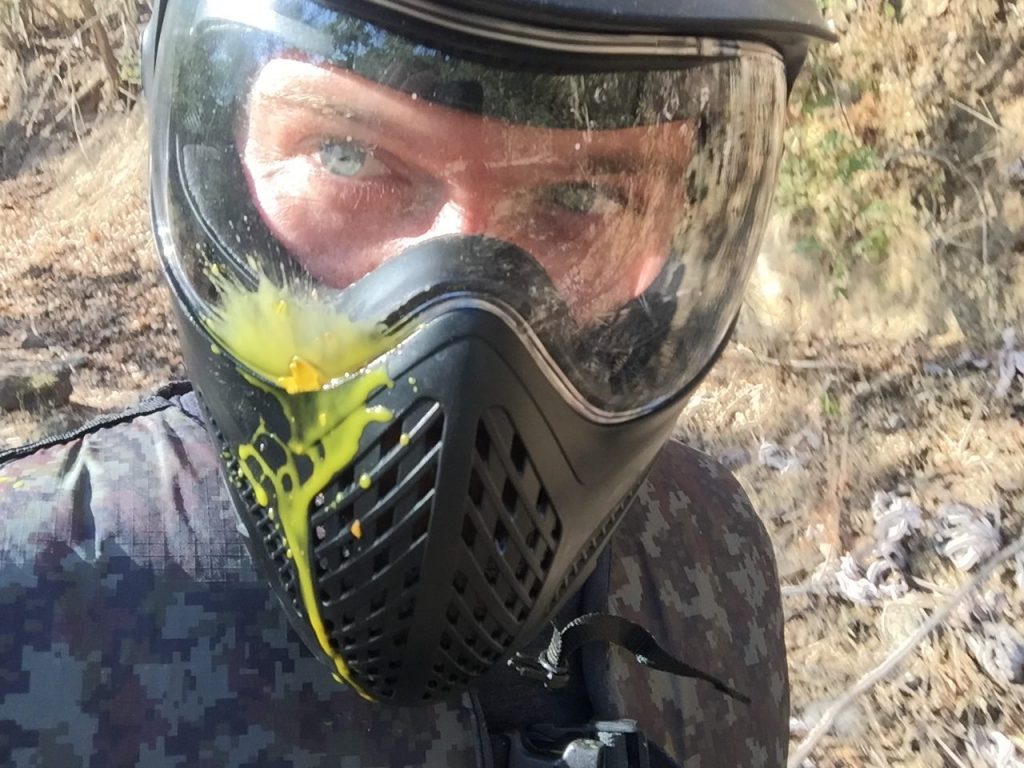 While playing, I somehow managed to hit Stephanie in the neck accidentally. I looked at the injury and there was no bleeding. She wanted to keep playing for two more rounds of paintball after that, so I guess it didn't hurt that much:
Then we saw goats in the parking lot!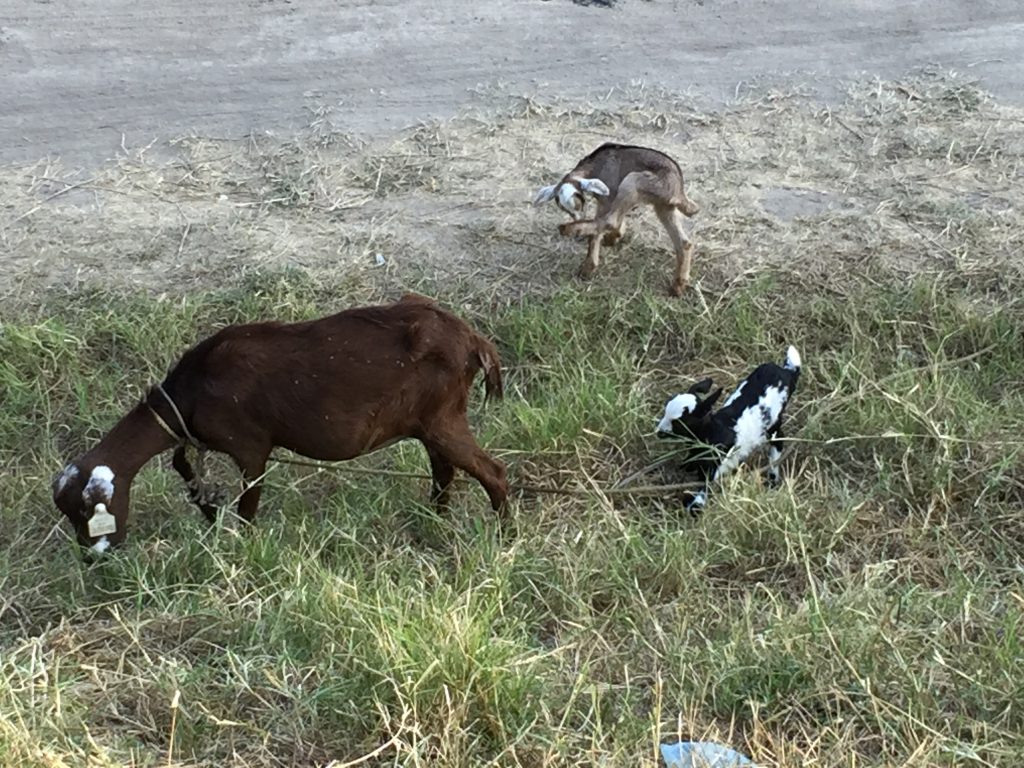 Once we got home. Stephanie had a big bruise from where a paintball had hit her. Ouch! I had a couple sore spots too. Here is her war-wound: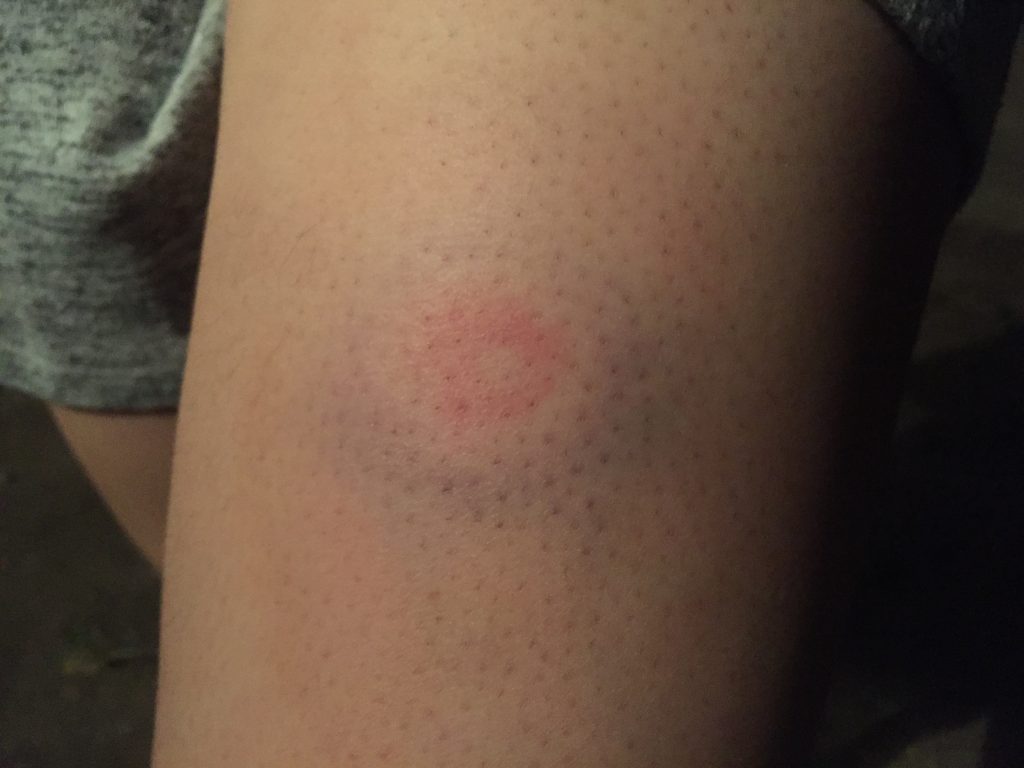 It was an awesome time. We will definitely do it again!