El Salvador has a lot of good restaurant offerings, especially foods from latin culure. But sometimes finding good foods from more distant cultures is difficult to find. European and asian style foods are a little bit more difficult to find.
I love Vietnamese food. I was very surprised to discover Minhs Cuisines. My girlfriend has never had Vietnamese food, so I wanted to bring her there for the experience. Vientnamese food is my favorite food, second to Salvadoran food of course 🙂
Minh's Cuisines – Vietnamese & Thai Restaurant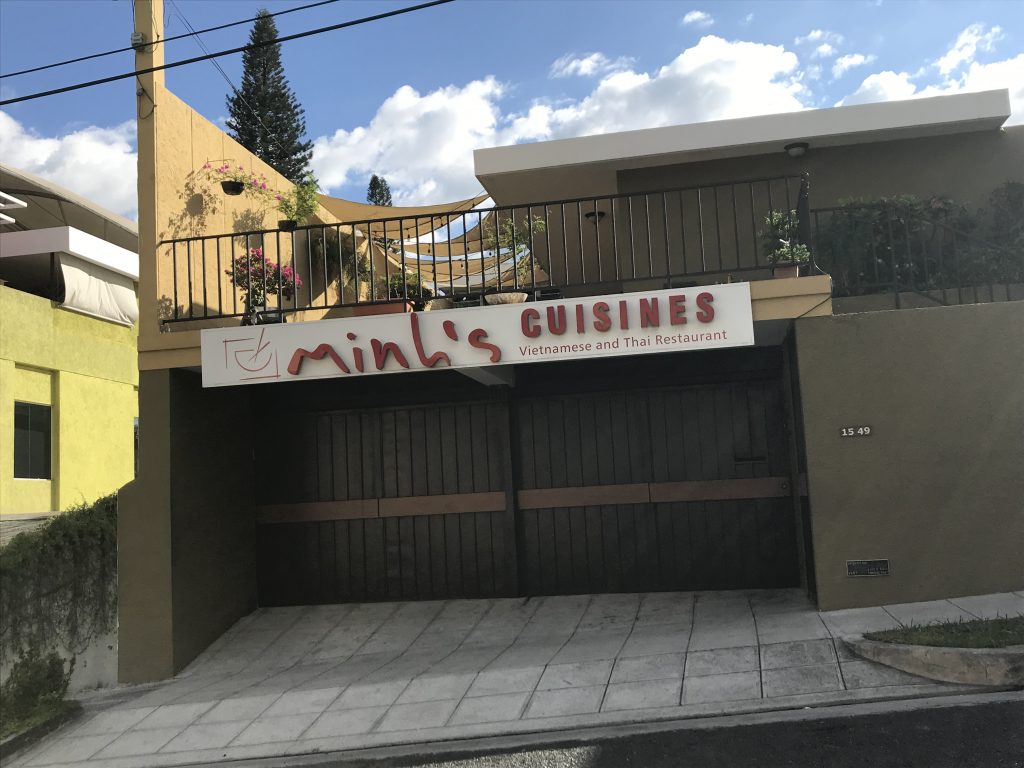 I've eaten Vietnamese food about a thousand times in the United States, so I have a good idea of what's authentic. The food at Minh's was delicious. Admittedly, there were some differences. Here is the Pho that I ordered…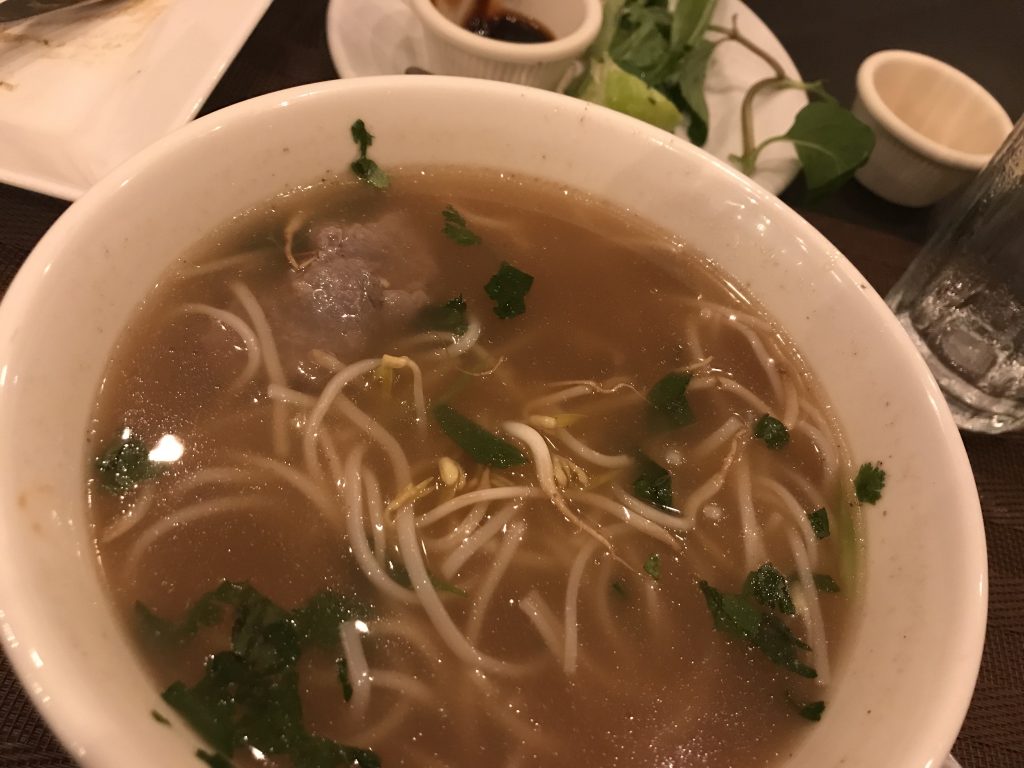 The beef was cut a little thick, the noodles were a little thicker than they should be and the beef was a different cut of beef, not flank steak. But the quality of the food and overall experience was fantastic. The taste was about 90% of the Vietnamese food that I'm accustomed to eating.
Here is some Pho that I had in Boston in the United States. You can see some of the obvious differences.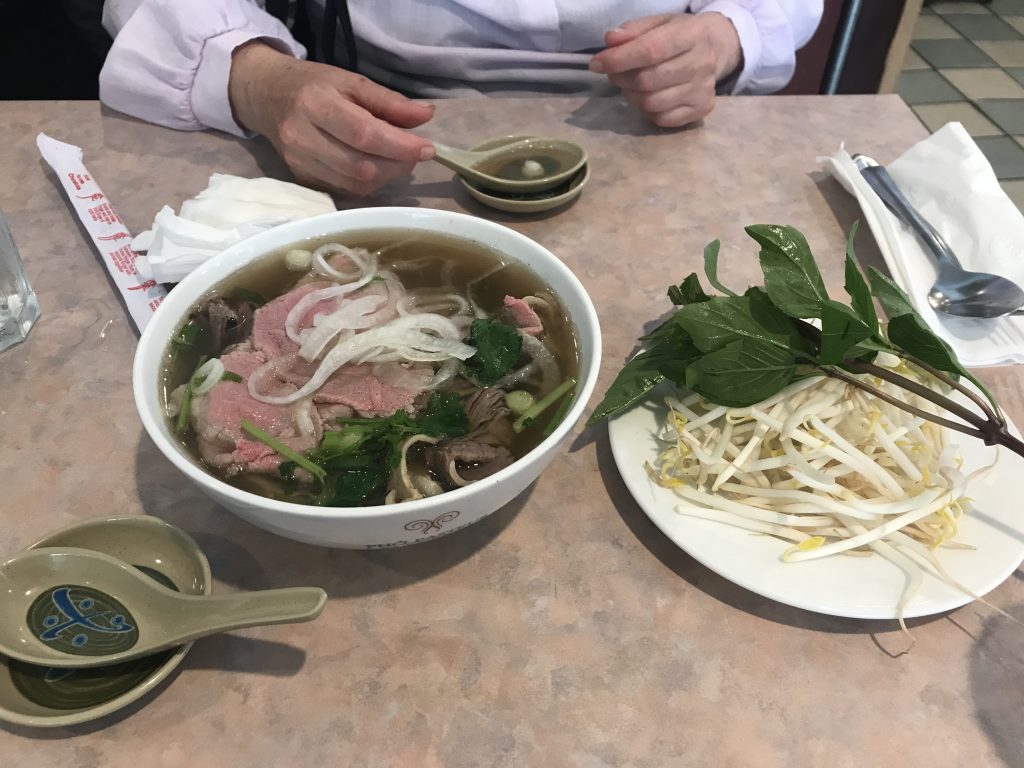 Notice how in the picture above (from Boston) there's a lot more green vegetables in the bowl of Pho, the steak is thinly cut and the steak is red. The reason that they serve the steak red is because the beef continues to cook in the hot beef broth while it's in the bowl. So, by your second or third bite, the steak is cooked completely. I think they missed that part at Minh's. I'm not complaining, the Pho was very delicious.
They also served Pad Thai, which my girlfriend ordered. It was very good and my girlfriend was happy with the Vietnamese spring rolls that we ordered too.
It was a great experience and we'll definitely visit again in the future!