Costa Del Sol means "Coast of the Sun". It's a beach that's fairly well known. However, it's less popular than Playa El Tunco because it's more difficult to get to and the nightlife is more quiet.
On this day-trip, we only wanted to visit the beach for a few hours. We went to Hotel Real Costa Inn and asked if we could stay just for a few hours. Normally their price is $45 per night to stay in a room for two. We told them we would have lunch at their hotel, use the pool and visit the beach, then leave by 7PM. Since we would not stay the night, they offered us the room for only $20. We were happy with that.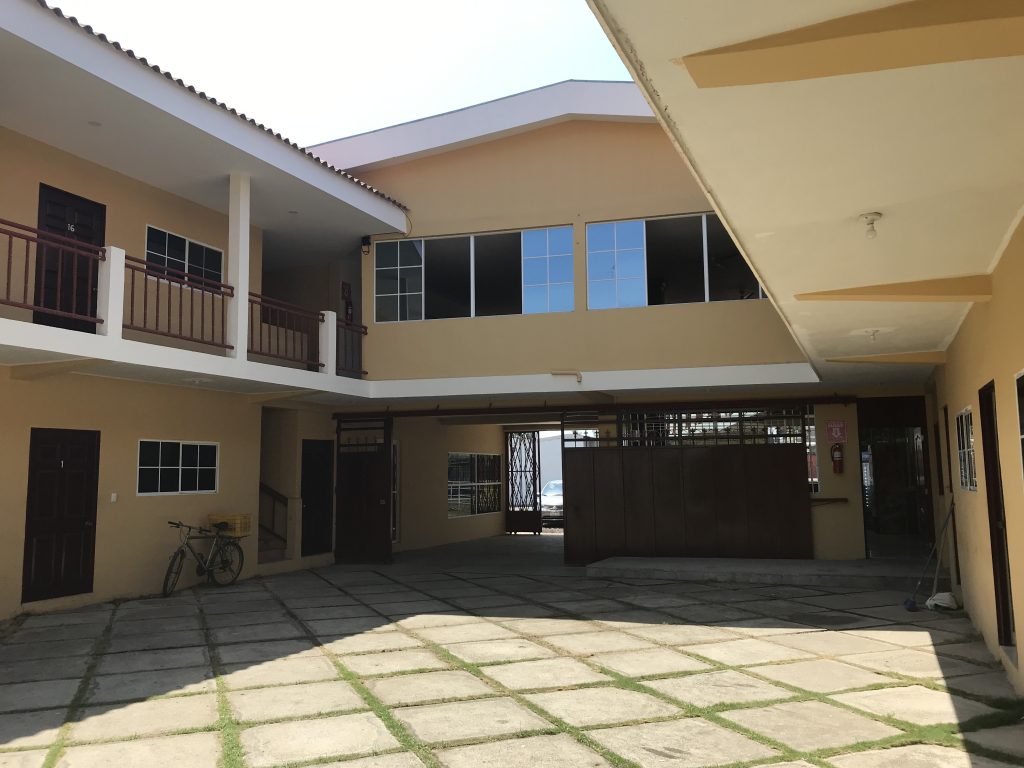 The hotel has a gated entrance, a restaurant, a pool, air conditioning and hammocks. We were excited to have the afternoon at this beautiful place.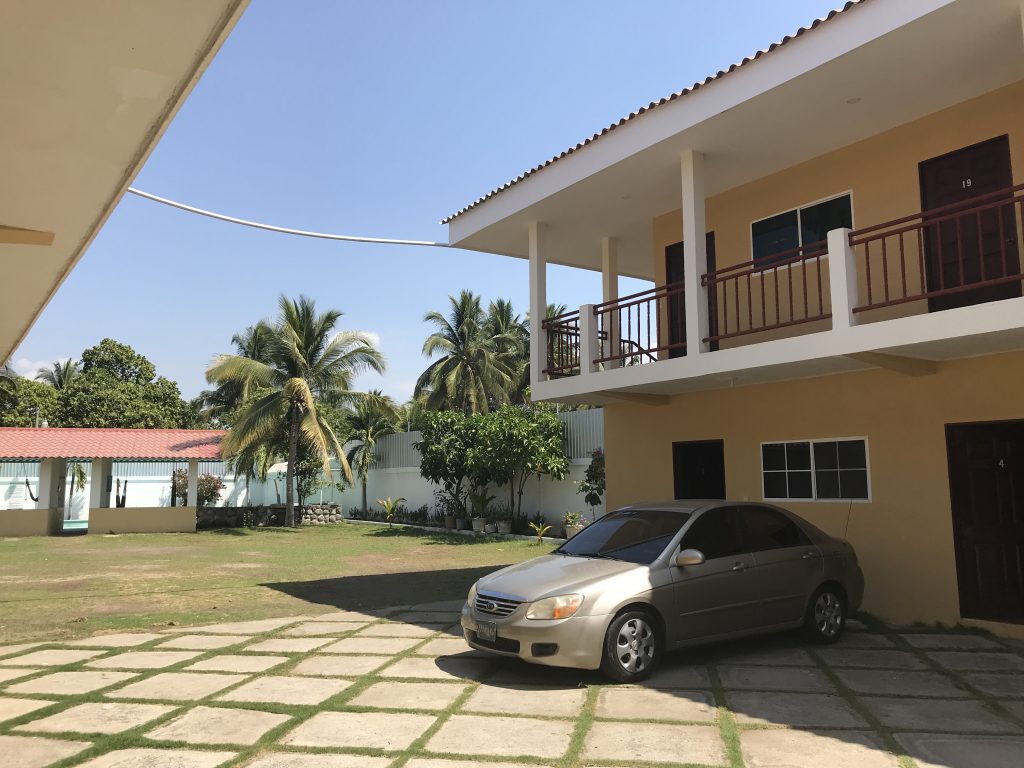 Below you can see the hammocks and tables near the pool. Since it was a weekday, we had pool entirely to ourselves.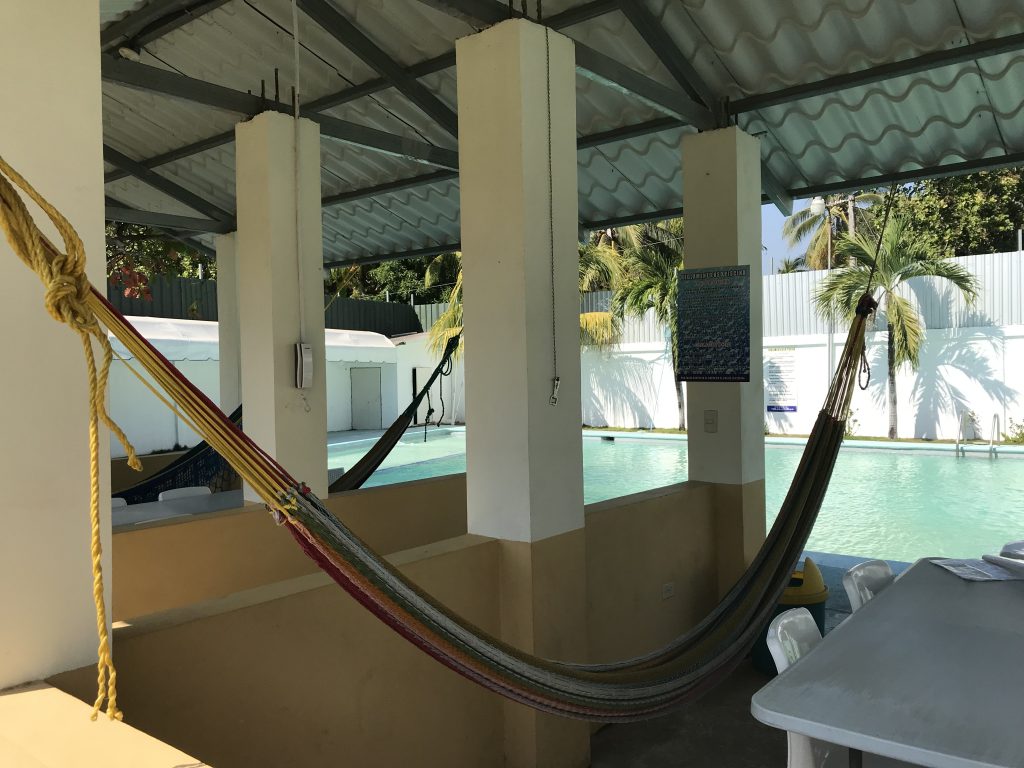 Inside the room, it was a nice setup. The air-conditioning was heaven for us. The humidity and sun often make mid-day heat feel unbearable.
The sheets were clean, all white and embroidered with their elegant logo. It's fairly uncommon to see this in El Salvador. Most hotels don't go the extra step to embroider their sheets. That was one detail that showed the extra-effort they put into adding value to their guests.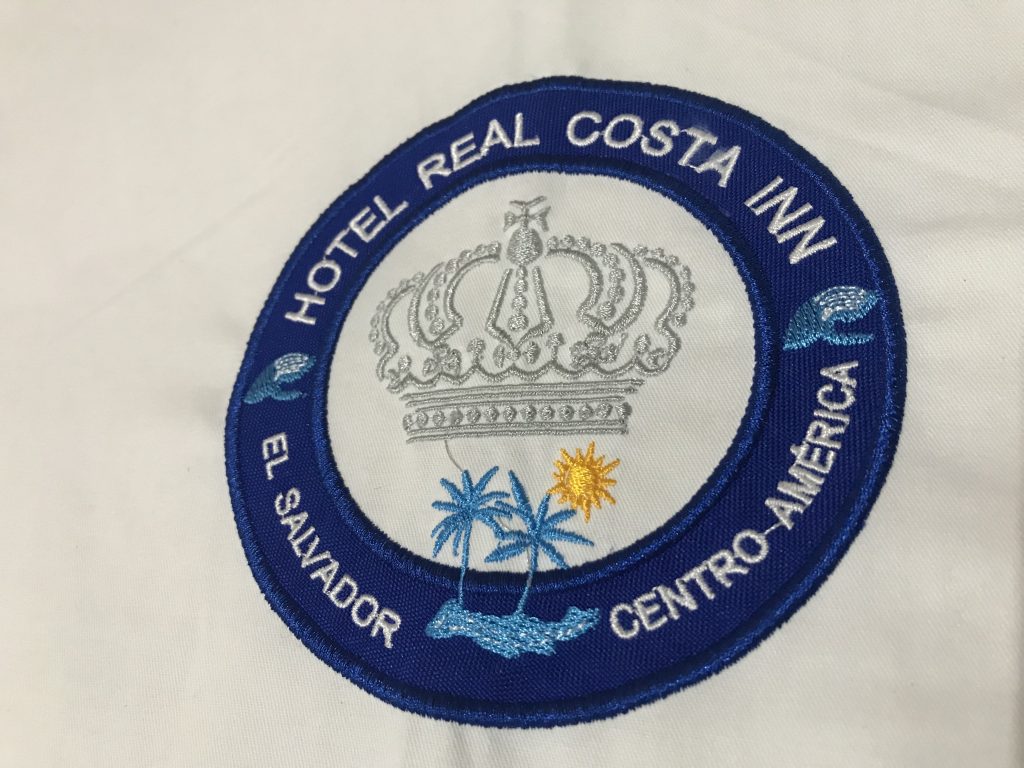 Here we are at the hotel's upstairs restaurant, which overlooks the street.
The had fresh seafood, which my girlfriend ordered. I ordered roast-chicken, which was fantastic.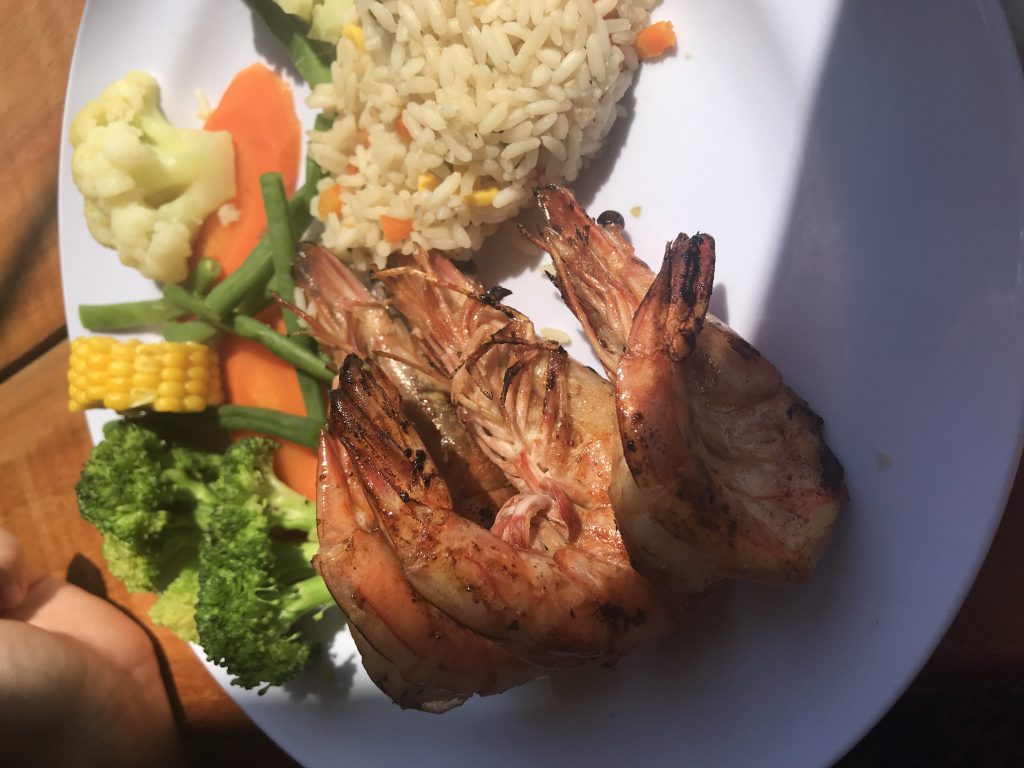 After swimming in the pool and having lunch, we walked to the beach. The beach was only a two minute walk and the sandy beaches were beautiful.
Overall, the day was excellent. I highly recommend Hotel Real Costa Inn. They gave us great service, the property was very clean and organized and the food was fresh and delicious.
If you get a chance to visit Costa Del Sol, I definitely recommend visiting this hotel.