I enjoy theme parks, but I'm always nervous to go on rides. My girlfriend, on the other hand, loves rides. So that means…I go on a lot of rides.
We live only 10 minutes outside of the capital city of San Salvador. Every year there are many places that open fairgrounds with fun rides. At this fairground in Ilopango, El Salvador, they had a ferris wheel.
You can see the girl in the cart in front of us. She's laughing because I was holding on for dear life…
This ride (below) was by far the most crazy. Everybody jumped into the main seating area (which spins). Similarly, the entire machine also spins. So it's like two wild rides in one, with a lot of spinning.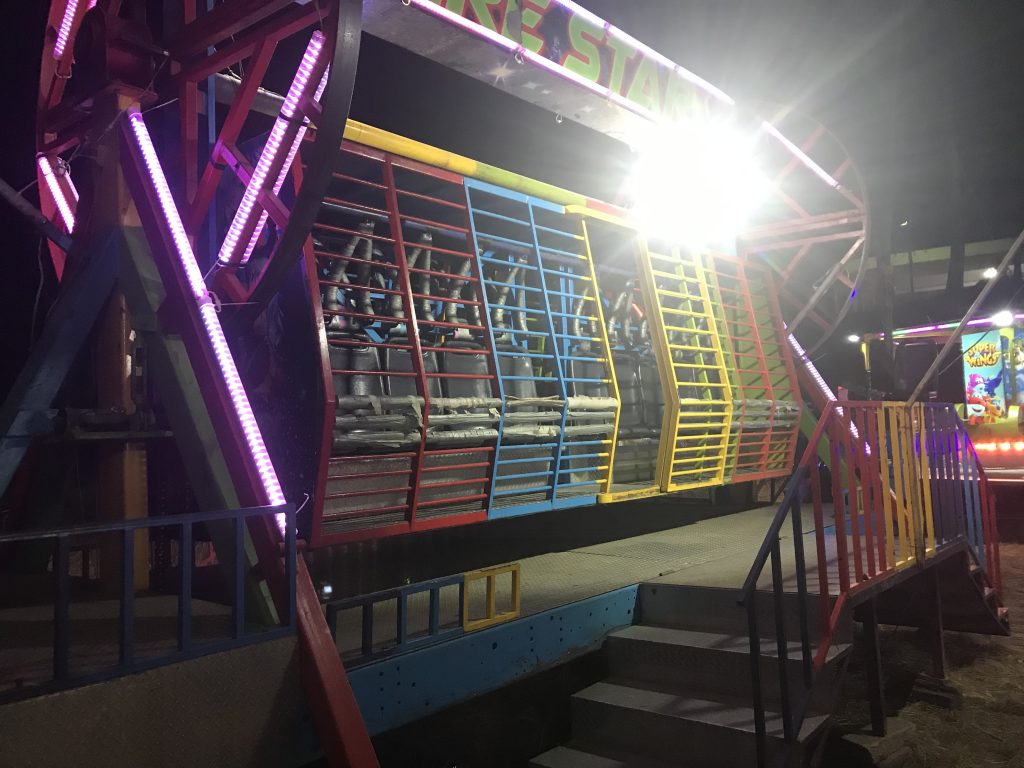 I didn't vomit, but it certainly twisted up my stomach. My girlfriend was having the time of her life.
Here we are on the ferris wheel when it stopped at the top. We rode the ferris wheel twice, with a break in-between. It was fun, especially for my girlfriend. We basically laughed the whole time. They must have put rocket boosters on this ferris wheel, because we were moving really fast.