The Lago De Coatepeque is a large caldera (underwater volcano), similar to the Lago de Ilopango. El Salvador is known as "land of volcanoes" and you can see why. There are 23 active volcanoes in the country. Lago De Coatepeque has active hot-springs on the edges of the lake, although the caldera is not considered to be active. The last volcanic eruption from this caldera happened more than 50,000 years ago.
The lake has a lot to offer: kayaking, diving, jet-skiing, boating, swimming, not to include the fun that the hostels and hotels offer during the evening.
On the lake is a small island, called Teopan which was historically of Mayan importance. In the below picture, you can see the island in the center, slightly to the left.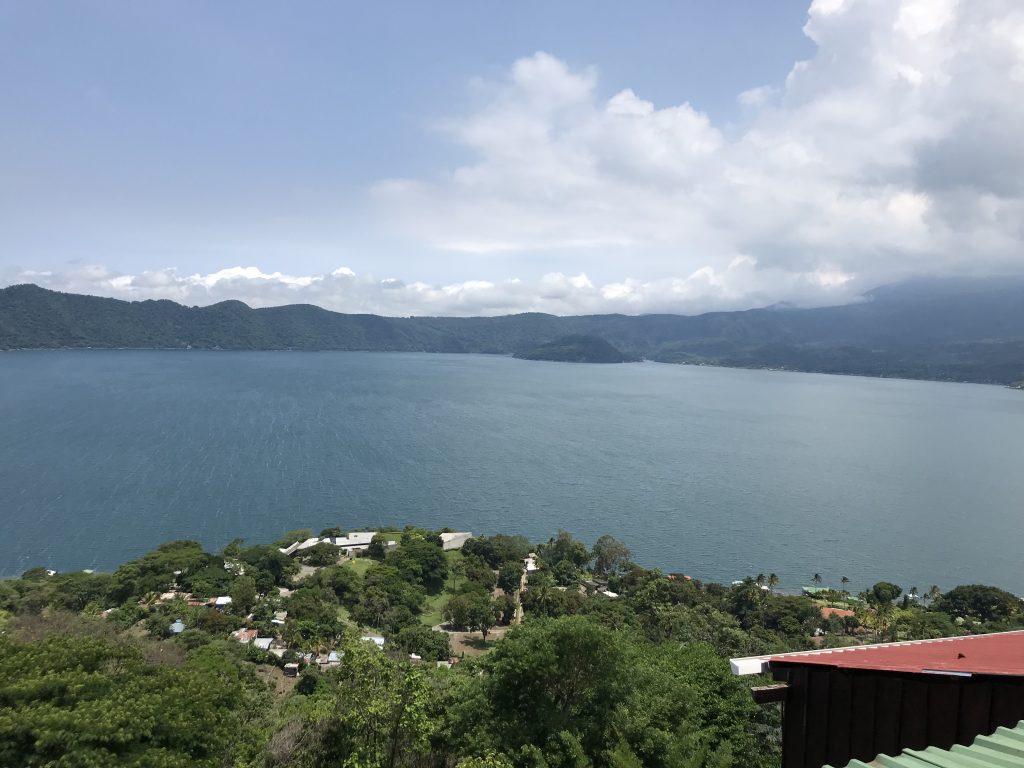 The colors of Lago de Coatepeque are beautiful. In fact, the color of the lake changes and biologists aren't sure what is the root cause of the change. Certainly the color change is attributed to chemical and micro-organism changes. It has changed numerous times over the past two decades, from various shades of green to blue.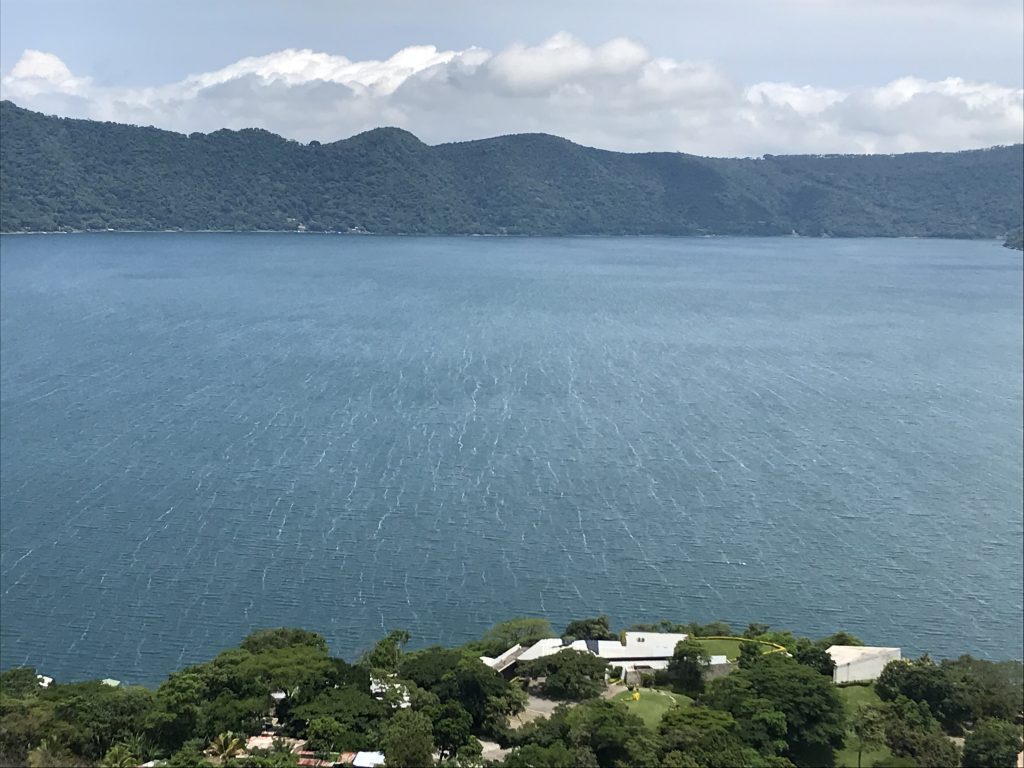 When we visited Lago de Coatepeque, we found a random restaurant and hotel. It had a pool. We drank two beers each, ate some lunch and went swimming.
We weren't going to spend the night, this was only a day trip. So we enjoyed it while we could. Beer, food and swimming!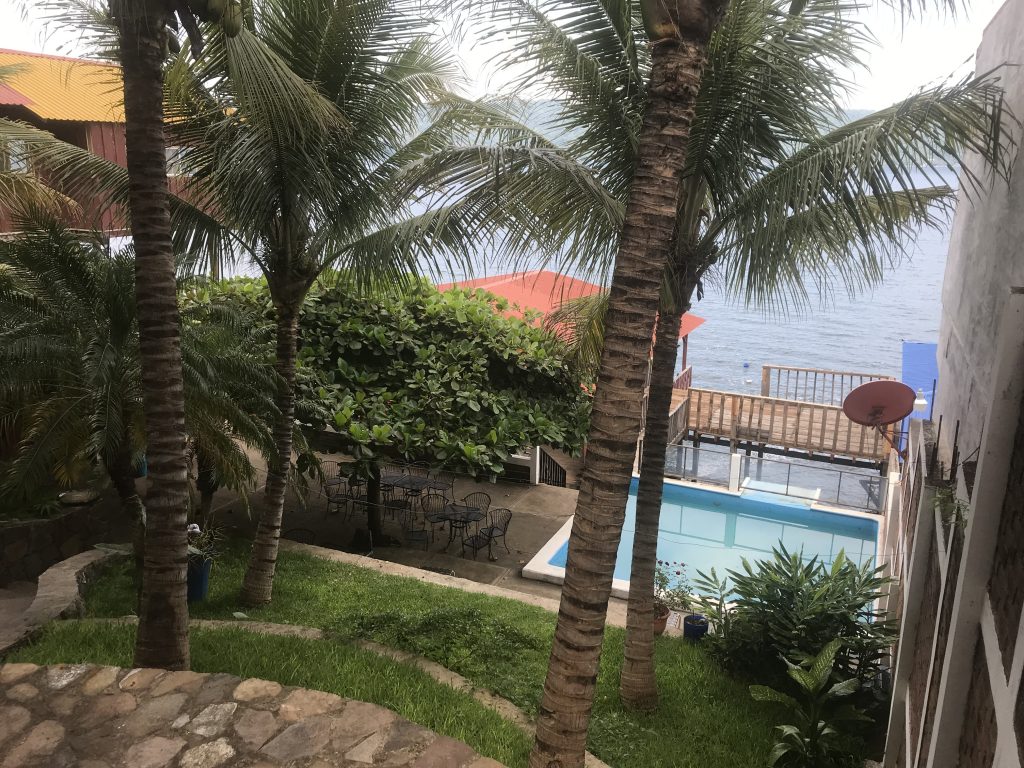 We considered swimming in the actual lake, but we were more comfortable to swim in the pool at the restaurant/hotel where we had lunch.
The water is known to have many species of marine plants, often that have long vines. While I'd love to swim in Lago de Coatepeque, there wasn't enough people nearby for us to feel safe swimming, in case we needed help for some reason. Many people have drowned in these lakes, because the underwater vines are very strong and unforgiving.
Below, you can see the photo I took of the seaweed (marine plants). The seaweed is only about one meter (3 feet) below the surface: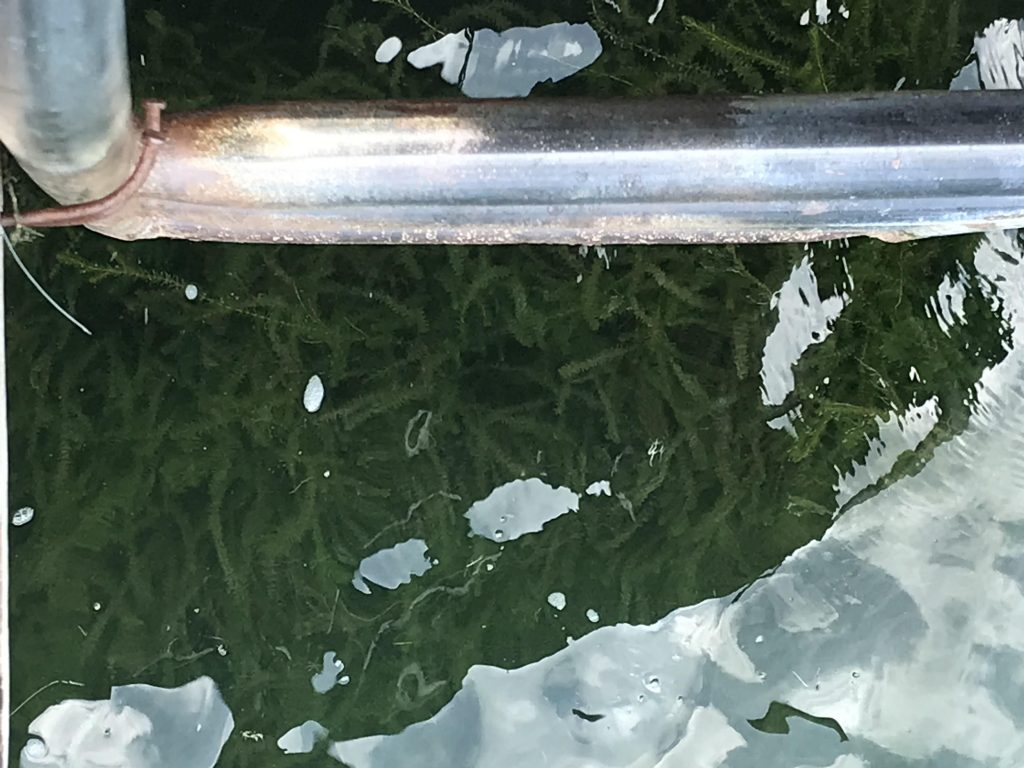 If more people were around, we would have felt more safe to swim. Swimming in the pool was excellent. We were happy just to enjoy the view!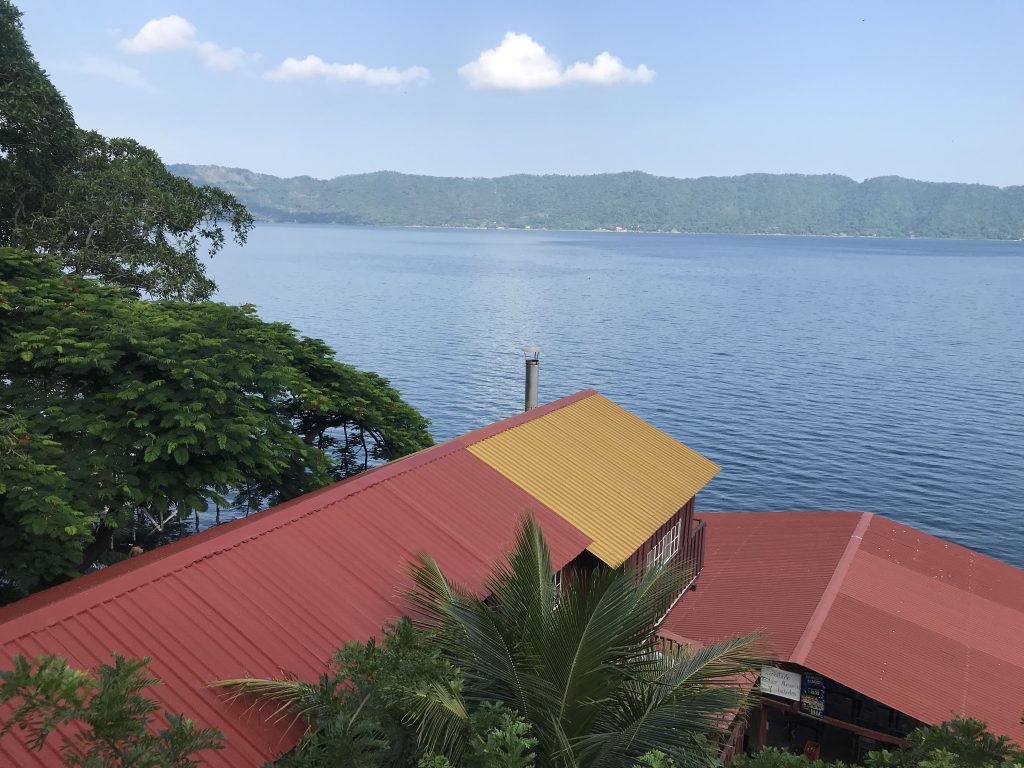 The views are so incredible. El Salvador truly is a beautiful country from it's lush green forests, many lakes, rolling hills and volcanoes.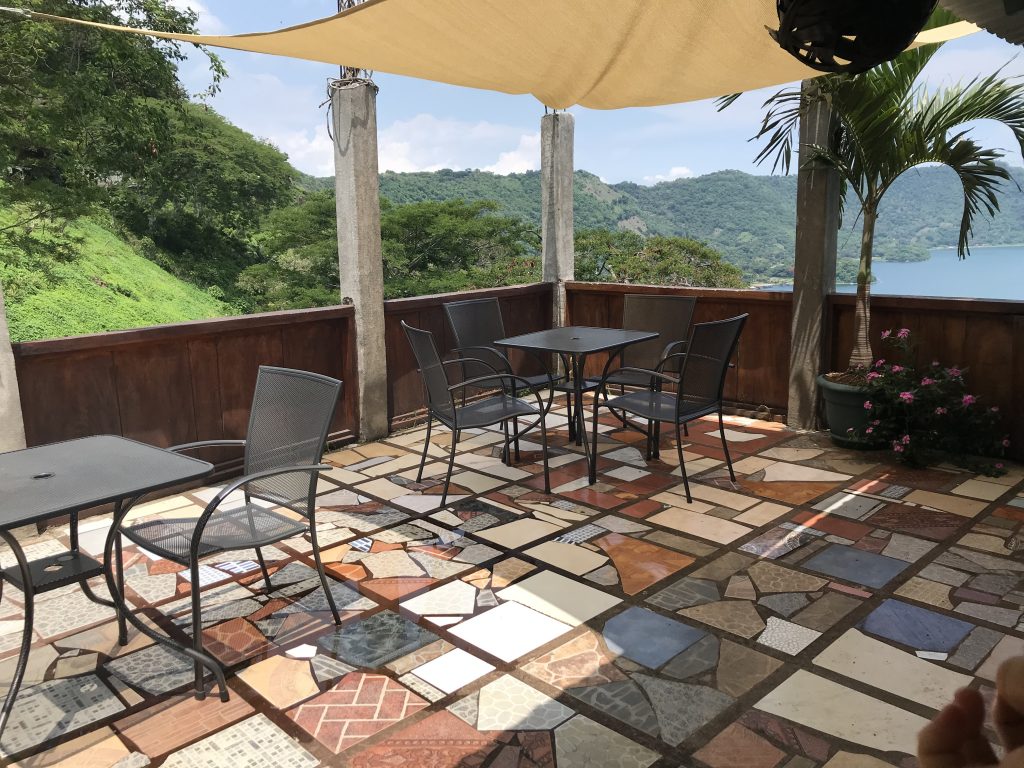 Lago de Coatepeque is definitely a beautiful place. There are many restaurants, hotels and hostels. If you travel from San Salvador, expect a 40 minute drive. Also, bring water, because the roads are long and dry.