Panama is a beautiful country at the southern-most tip of Central America. It's directly north of Colombia. In 2017 I did an 11 day backpacking trip in Panama. In fact, I booked the trip on a whim. I had just gotten out of a difficult relationship earlier in the year and I had always wanted to travel. I was living in Florida at the time, working at a small tech company.
While sitting at my desk on lunch break I found an incredible round-trip ticket to Panama online for only $190, so I bought it. At that time, I knew nothing about Panama. I didn't even know what "Bocas Del Toro" was because I had never heard about it. I was very active on Reddit Travel at the time, so I posted some questions about Panama and put together a basic travel plan.
My craziest experiences in Panama
I had a lot of crazy experiences in Panama. It was only an 11 day trip, but I knew my trip was relatively short so I wanted to do as much as possible. By the time my trip to Panama was finished, I had only slept about 3 or 4 hours each night. I loved being there and literally didn't want to sleep the entire time. Here are my craziest experiences:
#3. Meeting Lilly, Renting A Car, And Driving To Bocas Del Toro
It's not everyday that you meet a stranger, become instant friends and decide to drive cross country together. But that's what we did.
I met Lilly at the first Hostel I stayed at called Luna's Castle. The hostel was cool and Lilly and I were staying in bunk beds in the same room, with about 6 other backpackers. We talked quite a bit. My Panama trip was my first backpacking experience, and Lilly was very experienced at backpacking so I enjoyed talking to her. I was talking to everyone. I was just thrilled to finally be traveling like I had always dreamed. Fuck yes!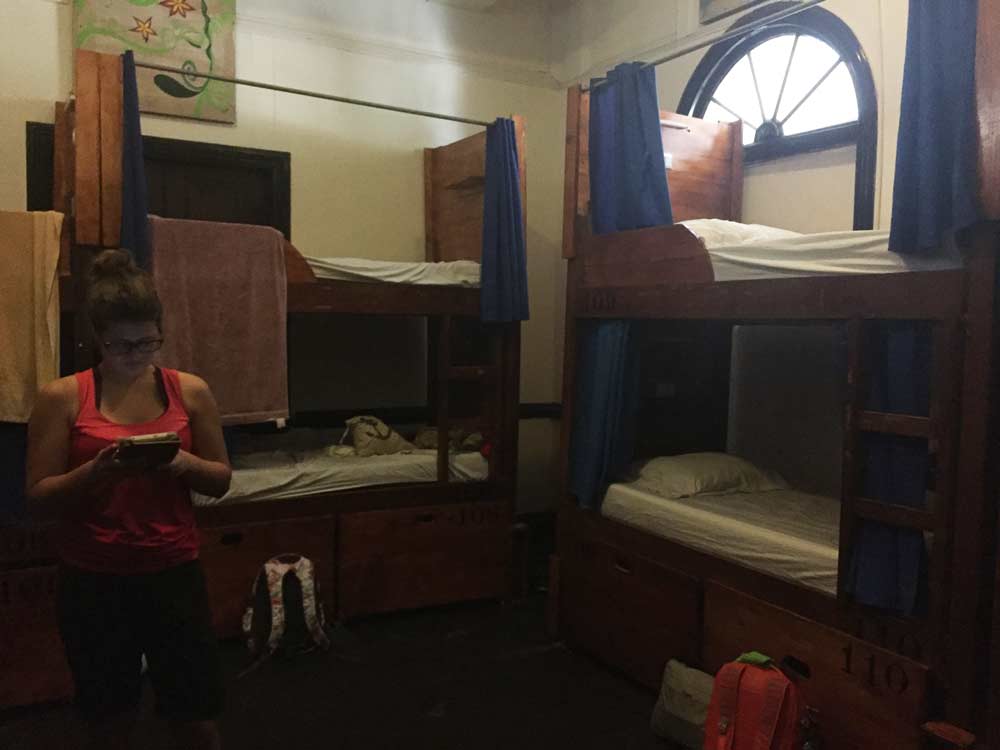 The next day, I was researching the best way to get to Bocas Del Toro. That was where I wanted to go based on redditor recommendations. I read online that most people fly, so I researched flights. They were completely sold out. I considered taking a bus, but I wasn't thrilled to know that the bus ride was about 11 hours and I'd be crammed on a non-air-conditioned bus for that much time, plus I think they were fully booked too.
I searched different airlines for flights, but there was nothing. The front desk at the hostel suggested that I book a flight the following morning. Fuck! I didn't want to lose a day. I had already been at that hostel for two days at this point and that was enough for me.
I had an idea…could I rent a car? Do they even offer rental cars in Panama? And if so, would they permit me to drive the car across the entire country? I had no idea. At that moment, Lilly walks by me. I start asking her these questions, knowing she is more experienced at backpacking, to which she says yes, yes, and yes. Perfect, that's my plan. Then, in a mind-awakening moment, a lightbulb turns on in my head. I look up from my cell phone… "Lilly, do you want to drive with me??" She looks to the side…thinks about it for about 4 seconds…then says yes. Holy shit, this is awesome.
It was already almost noon, so in a mad dash we go to our room and start packing our bags. We run downstairs and grab the first taxi we see. The taxi brings us to the nearest car rental company.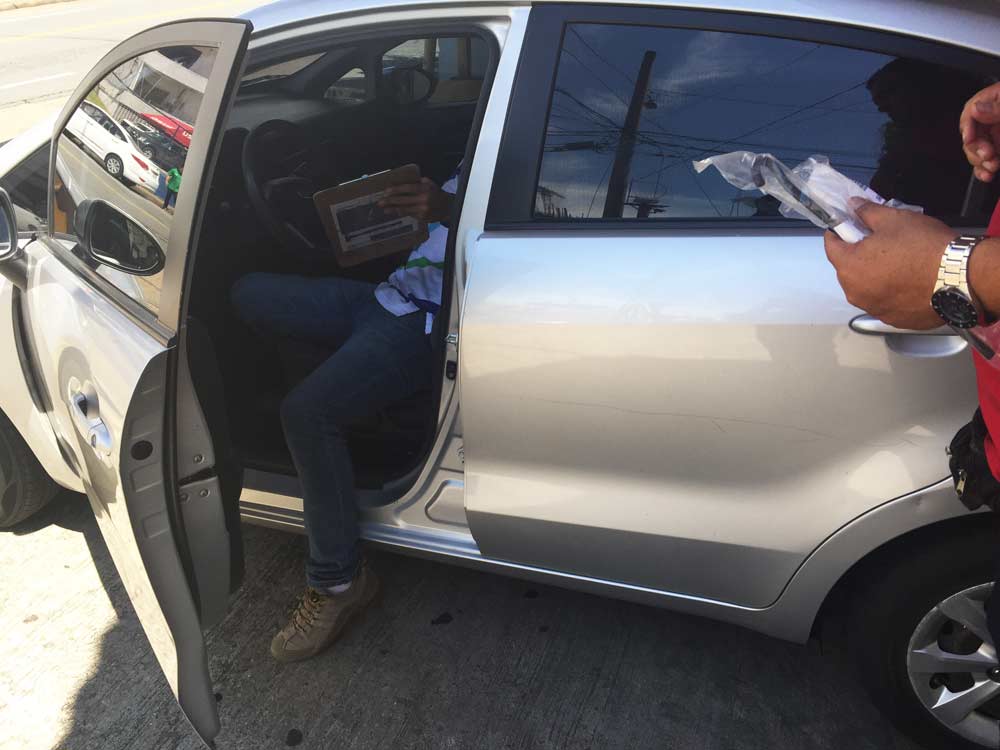 40 minutes later, we're in a rental car driving cross country. That was only the start of our crazy trip.
#2. Realizing Bocas Del Toro Is An Island & Sleeping In A Sketchy Gas Station
I'm a dumbass. I had no idea that Bocas Del Toro was a series of islands. After driving for about 11 hours across country, we arrived in the area at dark.
It was difficult to find. What made it more difficult, is that it was a fucking island. I had no idea. I just thought it was a cool place to visit. Lilly laughed. Apparently Lilly knew it was an island, but we never communicated or discussed that. So, we had to spend the night in a random gas station parking lot in the rental car and wait for the boat the next morning.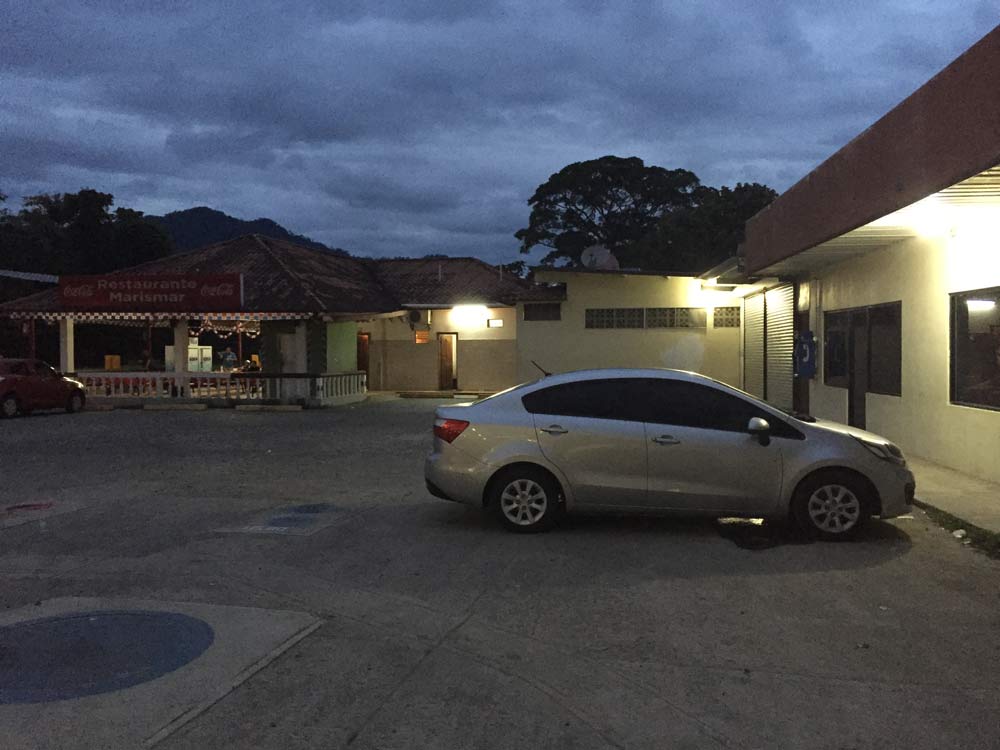 The gas station wasn't that bad. Nothing bad happened. However, we were two foreigners in a second world country with phones that didn't have cellular service, in a gas station in god knows where. Fortunately the gas station was open 24/7, so we could buy snacks and use the bathroom.
#1. Partying At Aqua Lounge and Drinking from "Das Boot"
There are a surprising amount of bars and restaurants on the small islands of Bocas Del Toro. Lilly and I were staying on the small island of Isla Solarte at Bambuda Lodge. But there were no bars on this island, so we took a 15 minute boat trip in the dark to the main island with about 5 other people that we were going to hang out with.
After the 3rd bar we found Aqua Lounge. It was awesome. The place was filled with about 100 wild and energetic people and a good DJ. Aqua lounge was literally two bars on an open doc, exposed to the water. People were jumping drinking beers then jumping off the dock into the water.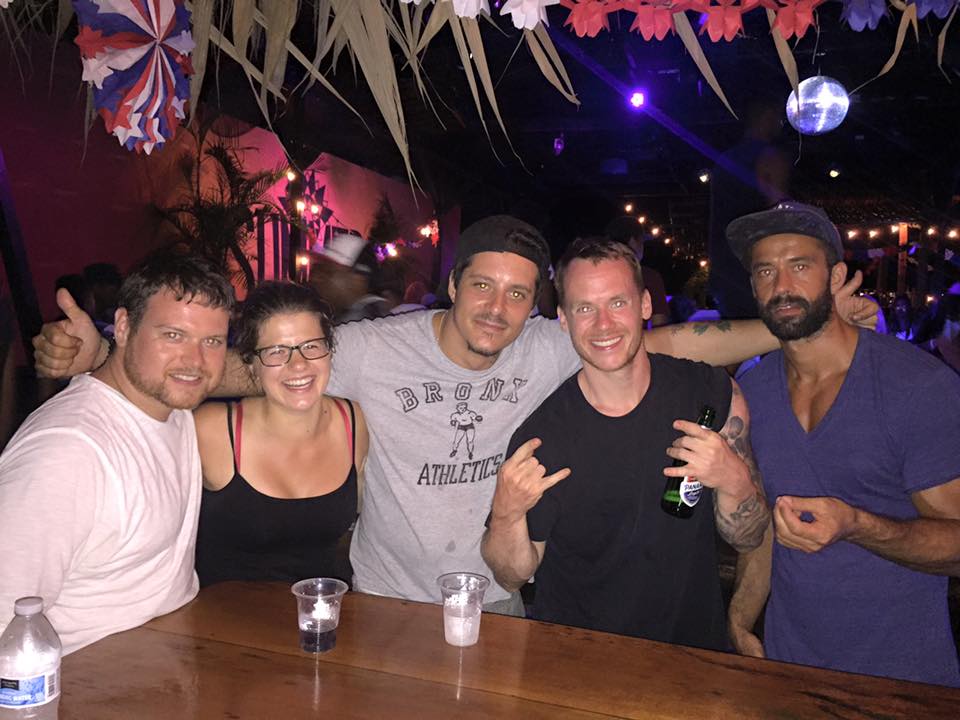 There were 4 bartenders and I got one beautiful bartender's phone number, but unfortunately my trip was too short to make something happen.
We partied for about 4 hours, and left when things started winding down. The boat rides only run run as frequently as desired, but it gets more difficult to find a boat driver as the night progresses, so we headed back to our island where we continued to party at the hostel.
At the hostel, we all had alcohol because we had planned earlier in the day. We had beer, vodka, rum and cigarettes. Party on.
At one time, someone had an entertaining idea. There was a rainforest path behind the hostel, so the hostel rented thick rubber boots to people that wanted to trek through the rainforest.
The idea was, we would take one of the used rainforest boots and fill it with rum. Then we would pass it around and drink from it. So…that's what we did. Marcus poured about 6 shots worth of rum into one of those gnarly boots. It took a lot of courage, but slowly we all took our gulps with tears in our eyes. That's something I'll never forget. In fact, I have a picture: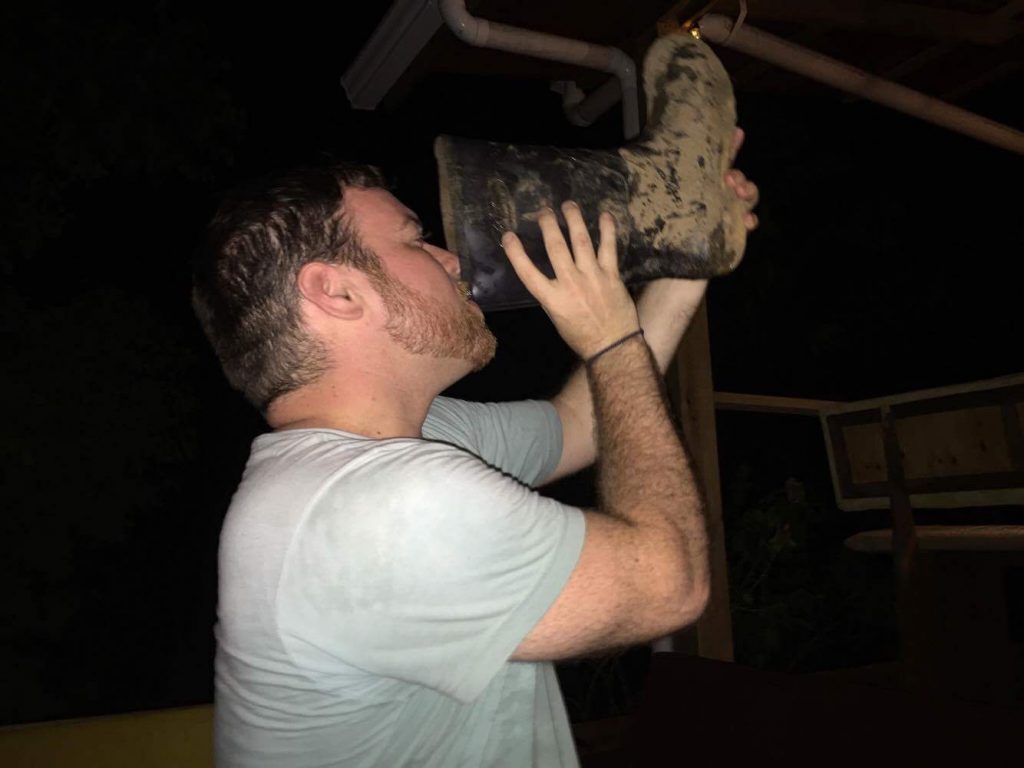 My time at Bocas Del Toro was incredible. We all had a great time together. It was very sad to leave after the trip. In fact, this trip was my primary inspiration to start this travel website. It originally started as a travel journal. But now it's become a lot more than that.
A picture of me completely exhausted by the end of this trip:
After my trip, I learned about Kris Kremers and Lisanne Froon, the 2 girls that disappeared in Panama and were later found dead. They died only about 15 miles (24 km) from where we were. That was terrifying. Their story is a complete tragedy.
The world is a crazy place!