I've always wanted to learn Salsa. I always appreciate seeing good salsa dancers, although it's fairly rare. I finally had an opportunity to learn.
As I've written about before, I'm a big fan of latin culture. And right now I'm in a relationship with a latina woman that lives in Central America. With my free time on my hands…now's my chance to learn Salsa
I found Salsa lessons in Sacramento at a studio called The Ballroom. They charge $7 per lesson and hold group sessions one night per week.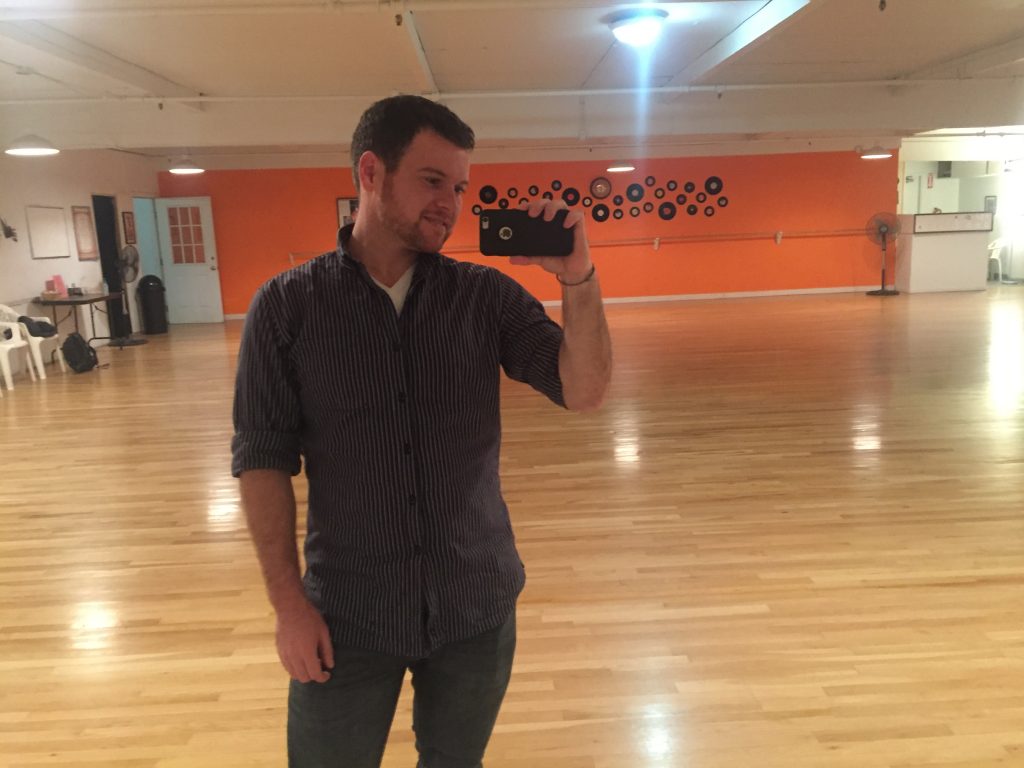 When I started the dance lessons, I was about equally as good as the other new students. Some of the dancers were very experienced, so I stumbled a lot while practicing with them. Fortunately, everybody was very patient with us new people.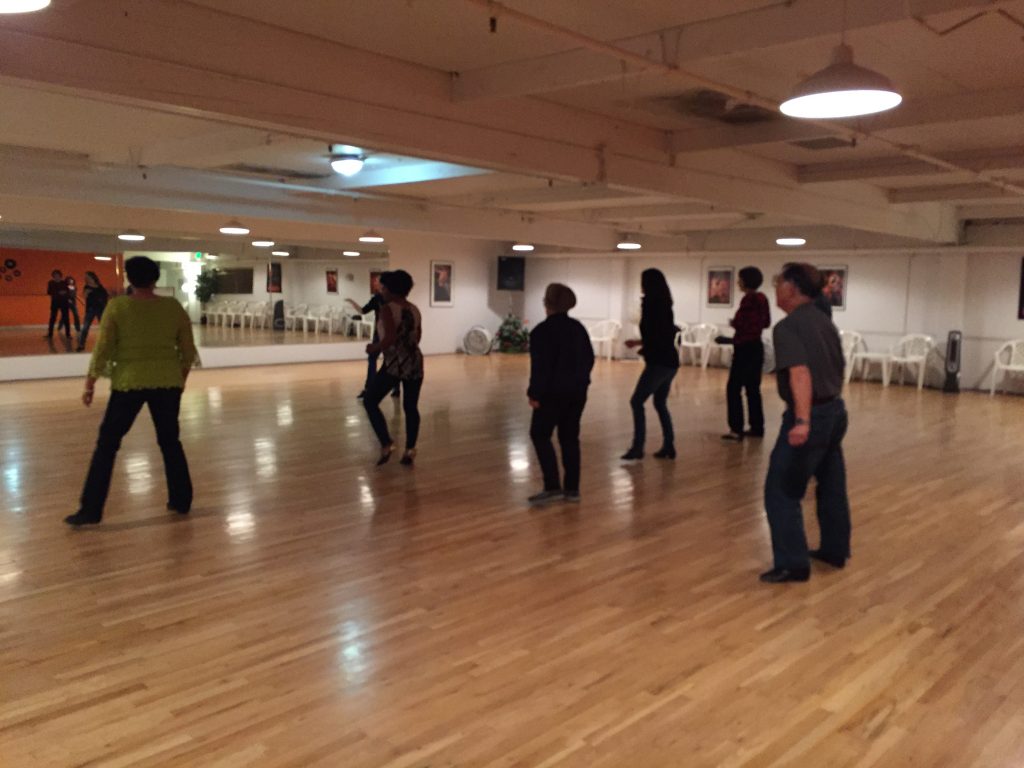 It was a lot of fun. I focussed on the footing and weight-shifting and slowly got it down.
I attended 4 or 5 sessions. I can't remember, because I'm writing this a couple months after the fact. I decided to stop going to Salsa lessons because I didn't want Stephanie to feel uncomfortable with me dancing with other women. She seemed slightly jealous of that prospect, so I decided to stop.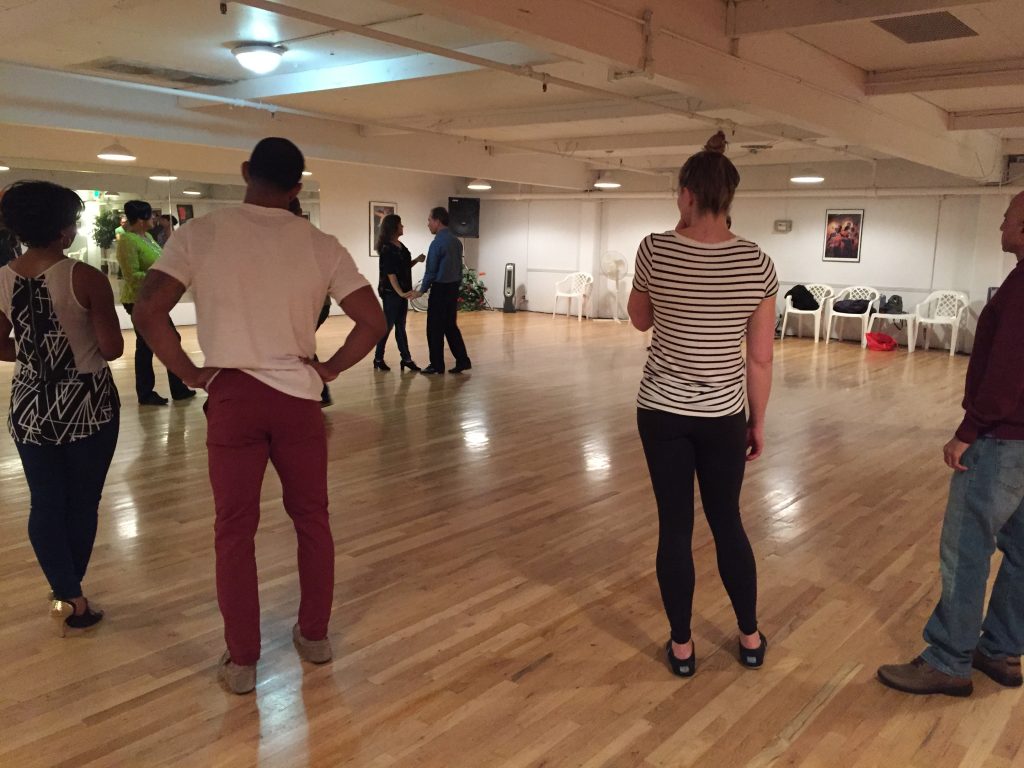 Here is the entrance to the Ballroom after one of our sessions: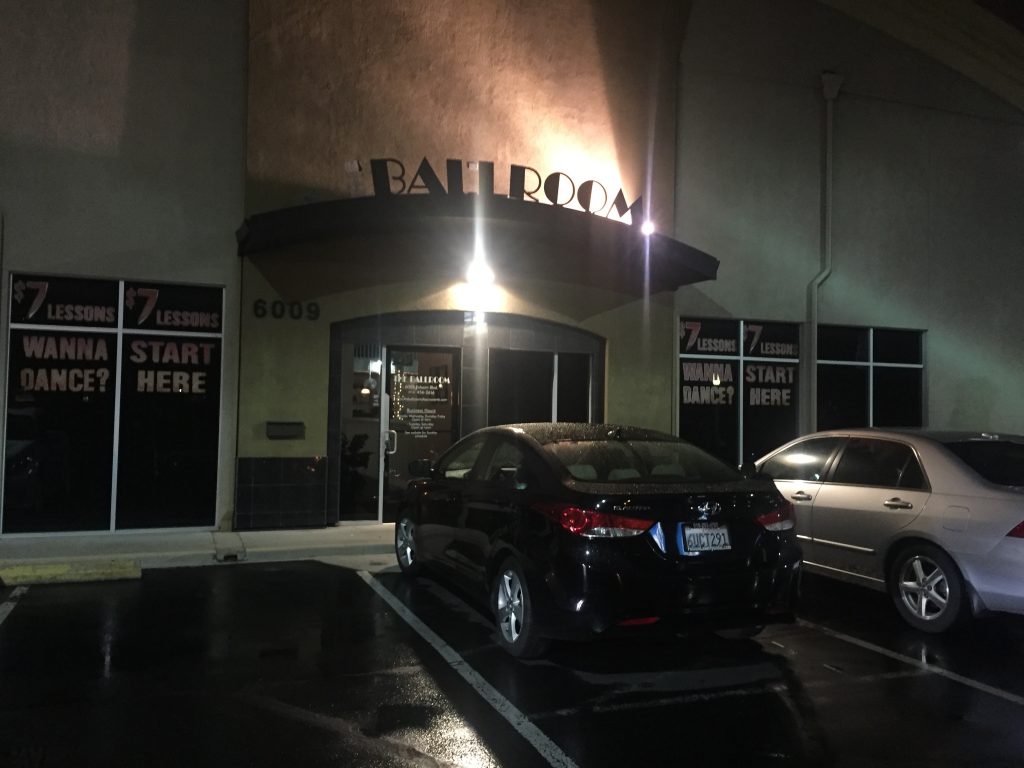 I'm happy that I took enough lessons to be able to successfully dance to Salsa. I'm by no means "good" at dancing, but I can at least keep up.
I definitely suggest taking Salsa lessons to anyone interested. It's very fun. And it only takes a few lessons to start remembering the steps. You absolutely will not regret taking salsa lessons.