Harry Devert was a world traveler, often taking on risky travels and visiting remote parts of the world. Harry was a businessman, only 33 years old, that worked in Pelham, New York. He was on top of the world.
In 2014, Harry decided to do a motorcycle trip from the United States down through Central America, to Brazil for the 2014 World Cup. Motorcycling on a green 2002 Kawasaki with nothing more than his backpack, he began his trip around the world. Harry even joked on his blog:
"I'm traveling from NYC to the tip of South America on a Motorcycle I don't know how to ride"
The following map was also posted by Harry on his blog before embarking on his trip: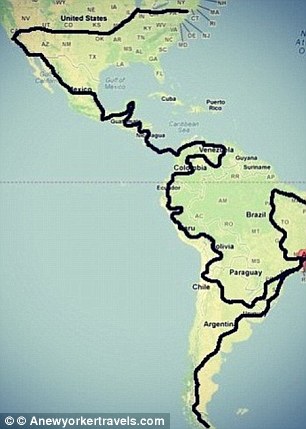 His blog was www.anewyorkertravels.com (no longer working)
His Instagram account was: @anewyorkertravels (still visible)
The last place Harry marked on Instagram that he was visiting was Uriangato, Mexico. Unfortunately, Uriangato is part of Michoacan, which is a very dangerous state of Mexico, known for drug-traffickers and torn by violence. Harry never made it out of this region.
The last anyone heard of Harry was on January 25th, 2014. He stopped his bike, where he exchanged texts with his girlfriend. In one of his last messages, he told her that he had been escorted "out of some area it was too dangerous for me to be" and was intending to meet a second escort on his way to the coastal town of Zihuatanejo – another town known to be highly dangerous.
Harry's Mother Flies To Mexico To Find Him
Harry's mother, Ann Devert became very active in the search for her son. She contacted Mexican and US authorities to investigate his disappearance. She even reached out to the French embassy, since Harry had dual-citizenship. She also flew to Mexico for a while, meeting local authorities and residents in the western Mexican state of Michoacan in an attempt to find him.
A Facebook page was created to assist in the search for Harry. (Later, in 2019, his mother wrote post marking the 5th year after Harry passed away.)
It's surprising that her mother visited Michoacan. It's considerably dangerous. However, cartels often have rules against violence towards women (although that rule is often not upheld). This particular area is known for two things: agriculture and violent cartel wars. At the time of Harry's disappearance, a local vigilante group united with local and state police to fight against Knights Templar drug cartel. In fact, the Knights Templar cartel's "coat of arms" has the word "Michoacan" written across the front of it, essentially claiming this Mexican State as their territory.
A Motorcycle And Bodily Remains Are Discovered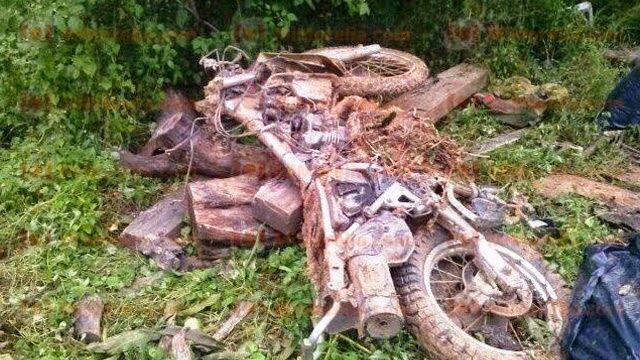 A lead came in. A motorcycle and garbage bags with human remains were found 300 miles southwest of where Devert was last heard from in January. When Harry's mother was previously visiting the area, she alerted locals to report any information discovered regarding Harry or his motorcycle, which finally proved to bring forth the evidence.
When the motorbike and the bodily remains were found, his mother returned to Mexico. Finally, DNA testing proved that the body was Harry's. Once the body was confirmed to be that of Harry, the next step was to find out who murdered Harry.
A Cartel Member Is Arrested
Adrian Reyes Cadena, known as "El Tigre", was a prime suspect in the murder. He was arrested along with Mariano Sierra Santana, the leader of the drug gang Los Viagra.
Evidence of Reyes Cadena's involvement in Devert's murder was based on statements made by other gang members already in police custody. He has also been linked to the disappearance and kidnapping of two Federal Police officers in 2013 and 2014, and other crimes.
When both were arrested in their homes, they were discovered to have numerous high-powered rifles and handguns. Both allegedly worked for the La Familia Michoacana and Knights Templar cartels – confusing since they're rival cartels. But the two gangs were related until 2010, so perhaps that relationship continued in some areas.
The gang apparently thought Devert, 33, was a US agent and murdered him.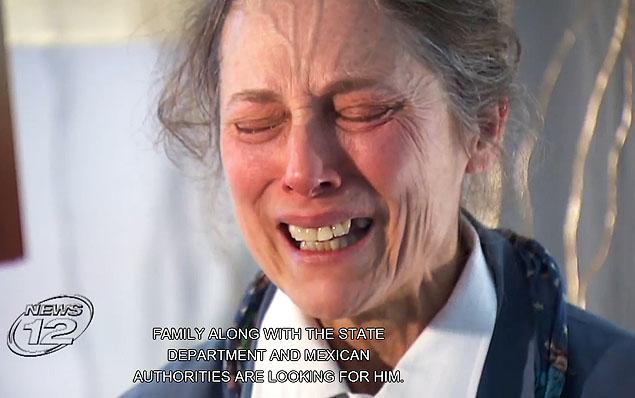 Harry's moth believes that after stealing his possessions, the thieves handed him over to the drug cartel, which had him executed.
State prosecutors turned the case over to federal prosecutors, which confirmed that organized crime played a role in his death, because such crimes are federal offenses.
This story is a complete tragedy and goes to show how meaningless deaths can be while traveling. Harry was innocent, a good man, simply traveling to enjoy life, and he was brutally murdered for being in the wrong place at the prong time.
Be careful while traveling. Never travel alone. Avoid dangerous regions and territories.