We visited Playa El Zonte on a slightly stormy day. As you can see the sky is a little bit grey and the water is a little bit choppy. We arrived at about 1:00 in the afternoon, after driving for about an hour from the Capital city of San Salvador.
El Zonte is about a 20 minute drive west of El Tunco, just outside of town area of La Libertad. A lot of surfers come to El Zonte, because the waves are decent and consistent. You can expect to find 2 foot waves and sometimes larger depending on conditions. In fact, while we were there we saw a local kid surfing. He was only about 14 years old and he was surprisingly good. He was crushing it!
El Zonte beach is rocky
The first thing that I noticed is that El Zonte is a rocky beach, similar to El Tunco. If you're looking for sandy beaches, you won't find it here.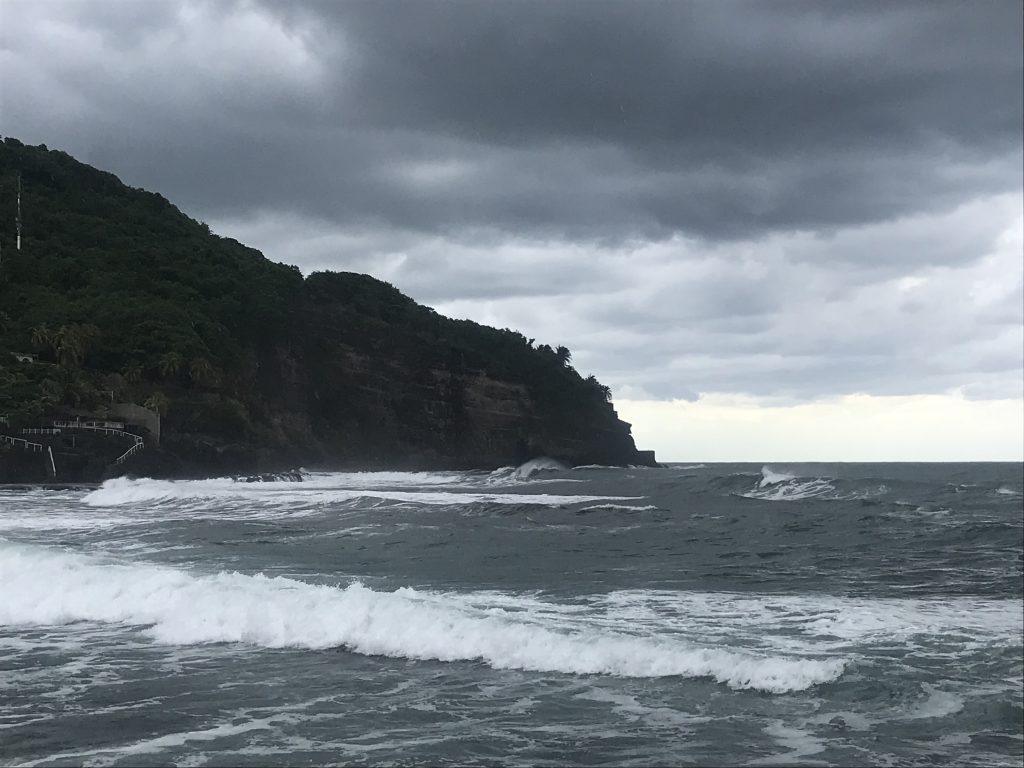 We sat down to have lunch at a family-run restaurant. It was more like a hotel/restaurant. These types of restaurants are very common in El Salvador because local people own these small businesses and they want to attract visitors. Therefore, finding restaurants and hostels under the same roof is fairly common. And it's perfect for traveling surfers.
After we were about finished with our lunch, the entire area flooded. It was raining and the nearby mountains were pouring water into a nearby river. Since the rivers mouth was currently closed, the water was redirected into the public walkways and buildings.
Within 5 minutes, the entire community was flooded. Here you can see the building flooded: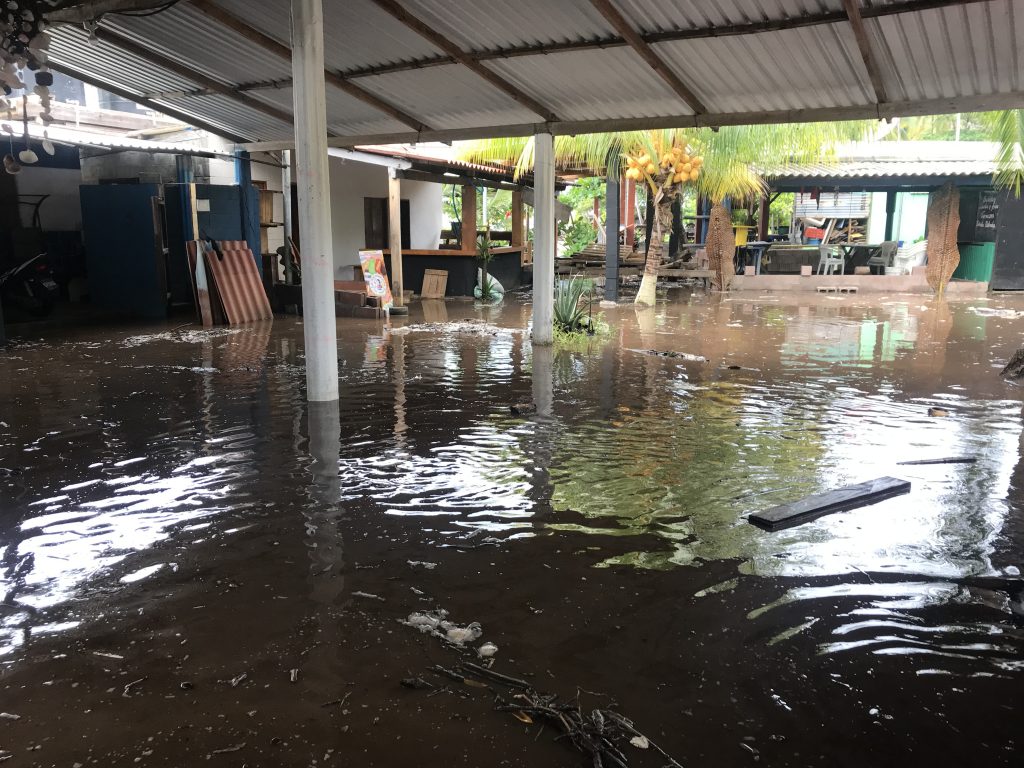 I wanted to see the source of the problem, so I walked closer to the beach. Here you can see the river. The water isn't able to escape into the ocean, which is why all of the water started flooding the public area.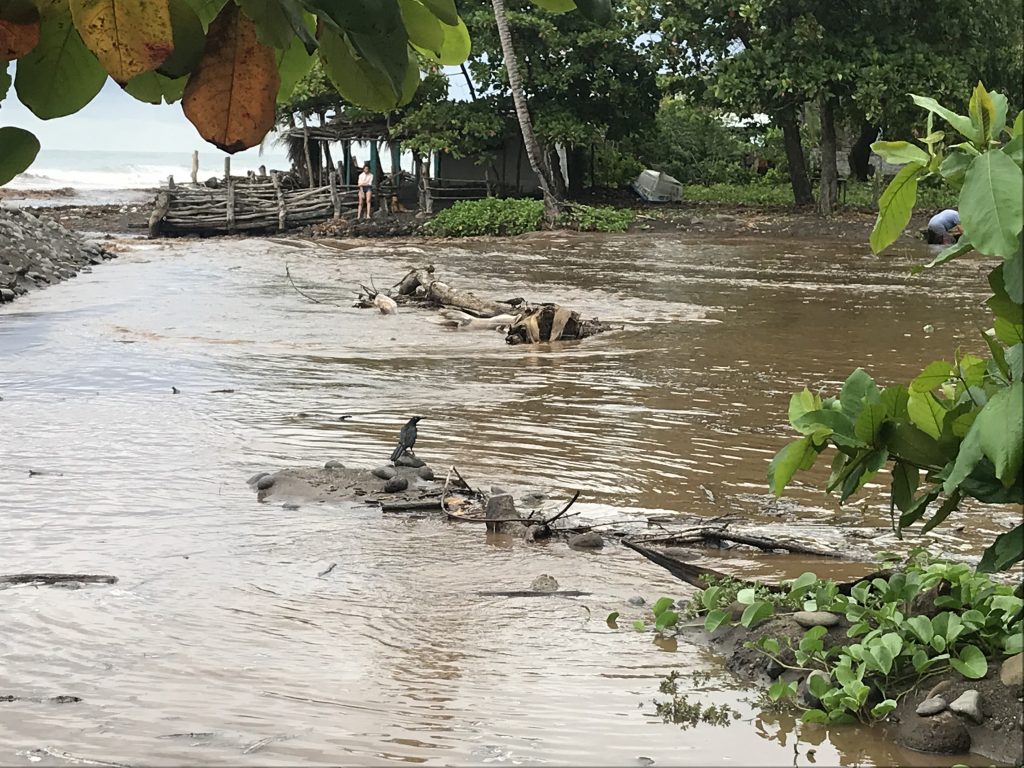 After about 15 minutes, three men went to the beach with shovels. The dug a trench to open the river to the ocean. Once that happened, the water levels very slowly started subsiding. It was an interesting experience. I had similar experiences with flooding in the United States a couple of times.
For my girlfriend and I, we weren't planning on spending the night, so we paid for our lunch and waded through the water to get back to our car. Fortunately we had parked two minutes away and above the water level. So, we drove back to El Tunco, walked around for a little while and then headed back home.
El Zonte vs El Tunco
El Zonte is much more quiet than El Tunco. I've spent time at both places. Both are fun areas, but El Tunco is better for nightlife and El Zonte is better for a peaceful and relaxing time. Both are comparable in terms of surfing. If you're visiting only once, I definitely suggest starting with El Tunco.