Living in El Salvador, I've come very well acquainted with Pupusas. Before I visited El Salvador, I didn't know anything about pupusas. In the United States, Mexican food has been infused into our culture. Tacos and burritos are available in every town. But food from El Salvador? The food of this small country doesn't have nearly as much reach.
Pupusas, pronounced "poopoo'sus", are a part of everyday life here in El Salvador. They are by far the most famous food from El Salvador. On every city block in El Salvador, you're guaranteed to find at least one "Pupuseria", which is a small restaurant that sells only pupusas and beverages.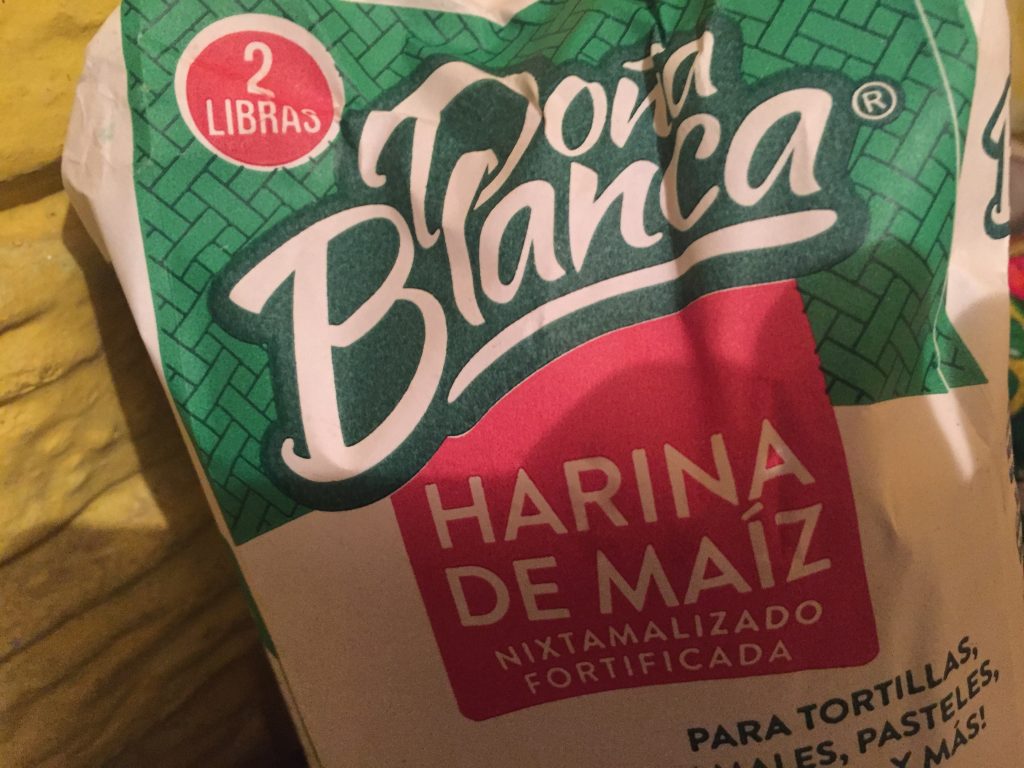 Pupusas are thick tortillas with cheese and other delicious fillings
Pupusas are thick soft tortillas made from corn and stuffed with ingredients, usually beans and cheese. When you go to a restaurant, you'll be asked which other fillings you'll like.
Usually no more than one additional ingredient is added, because they're intended to be thin and minimalistic. These aren't pita pockets. Don't ask for more than one or two extra ingredients, or it will be blatantly obvious that you're a foreigner. Locals often only
It's very common to add chicken, mushrooms, shrimp, jalapenos or pork.
Simple ingredients. Difficult to make.
It's actually very simple recipe, but making them Salvadoran style is rather difficult. I've tried. Even when carefully measuring the ingredients and cooking at the correct temperatures, they just weren't the same as when I had them from a local restaurant in El Salvador. Maybe they have secrets that they keep hidden.
Pupusas require the perfect balance of carefully selected ingredients, to be heated in a balanced and careful manner and to be occasionally dosed in vegetable oil. Additionally, after they're cooked, they are often wrapped delicately in aluminum foil to maintain their high temperature.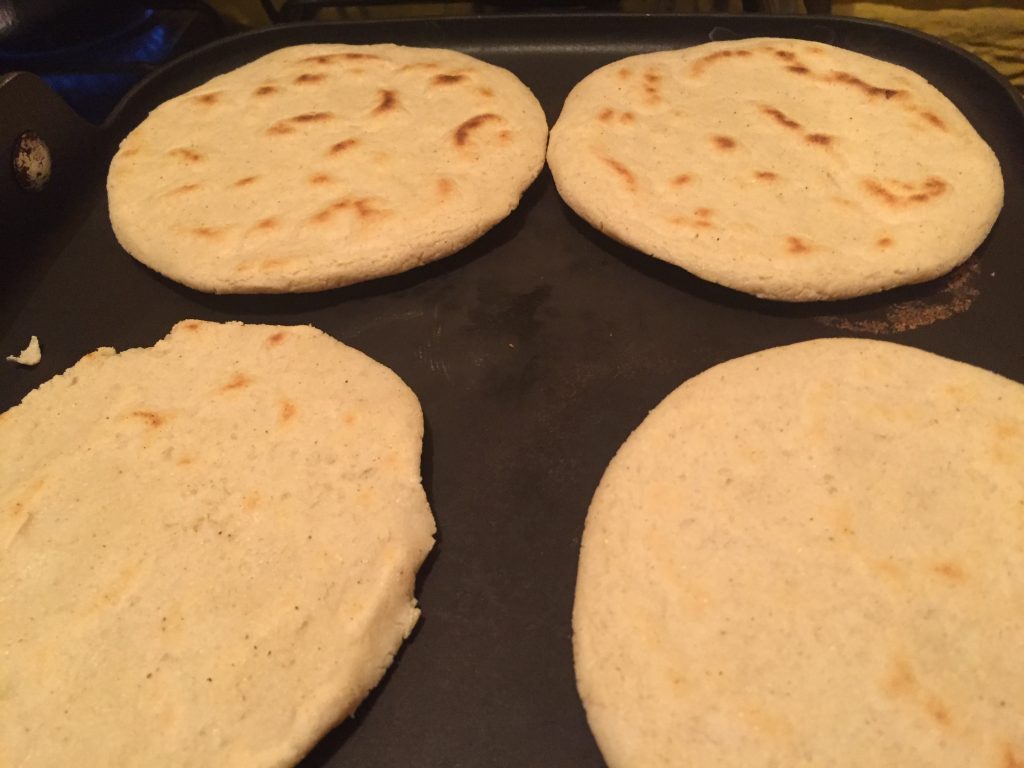 These are the pupusas that I made. They were good, but not the same as genuine pupusas: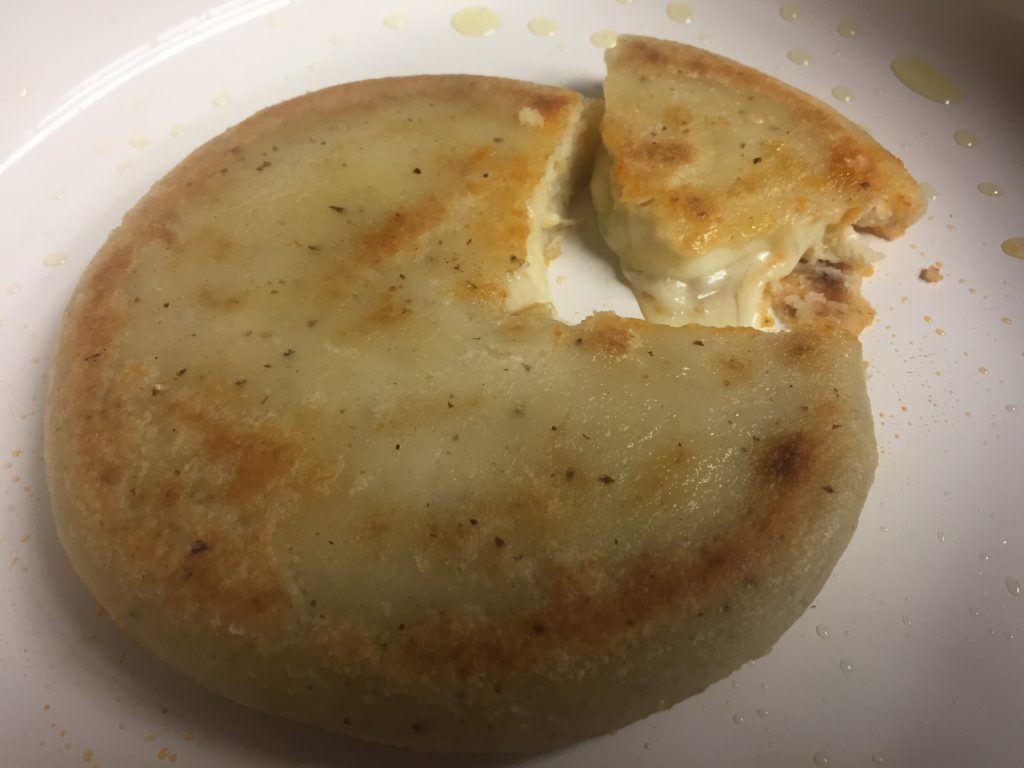 Two accompanying ingredients
Accompanying pupusas on the plate are two additions: red sauce (pureed tomato) and pickled cabbage. It's not the same to eat pupusas without these two delicious complementary sides.
The red sauce adds moisture and flavor to the pupusas and the pickled cabbage gives the meal more texture. You can see the little bag off red sauce and cabbage on the plate in my photo below. Note: THESE ARE GENUINE!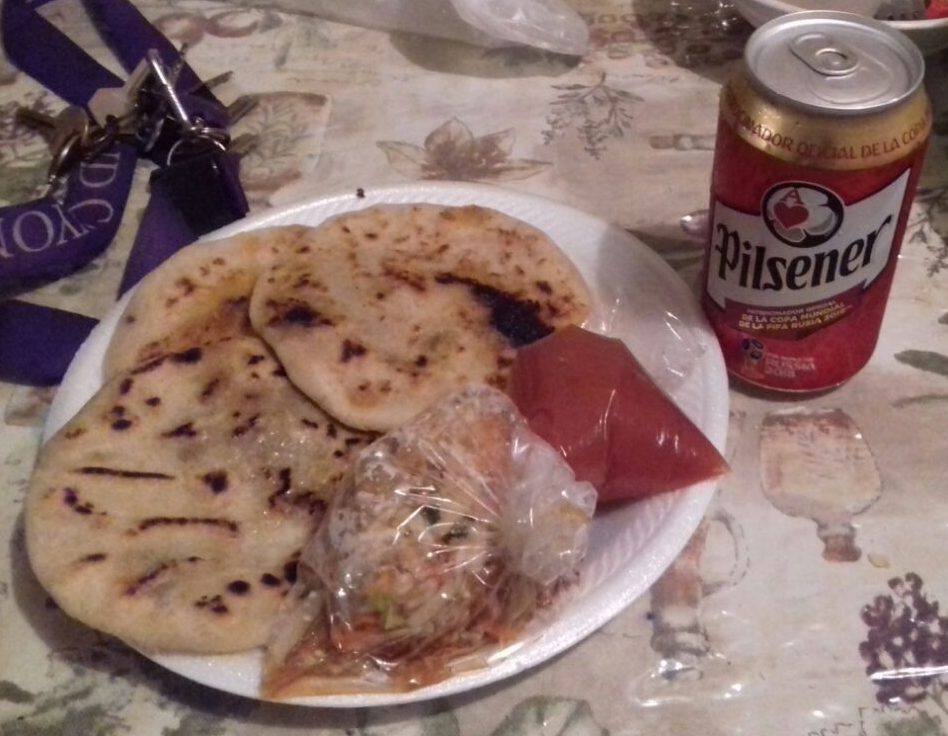 Notice the "Pilsener" beer. That's a beer from El Salvador. It's very common and costs about $0.75-1.00 each.
Pupusas are delicious and filling. Admittedly, they're probably not very healthy for a consistent diet because they're loaded with fat and carbohydrates. However, they're perfect for a quick and filling meal.
Pupusas hugely popular among Salvadoran natives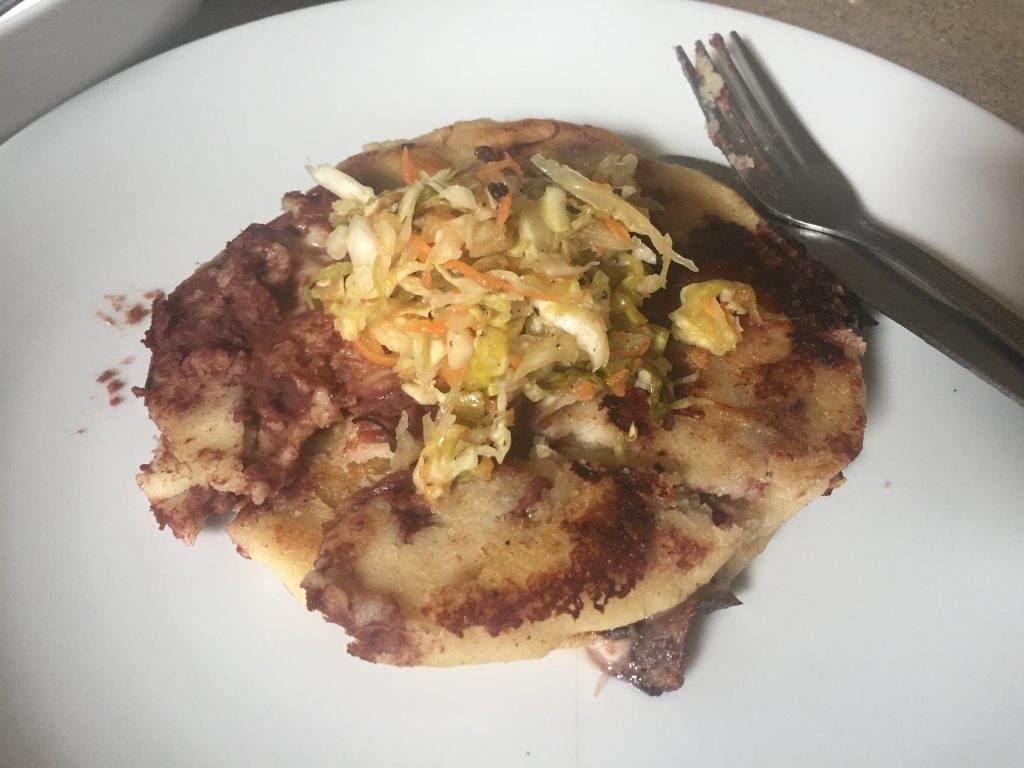 It's not just a cultural food here, it's also an integral part of the diet in El Salvador. Since I moved to El Salvador to live with my girlfriend and her family, we eat pupusas about twice per week. Only $4 or $5 of pupusas will feed our family of 4, often with one pupusa leftover.
It's common for people in El Salvador to eat pupusas every day. They're delicious, low cost, readily available and they're filling.
If you've never tried pupusas, I definitely suggest searching for a restaurant that sells dishes from El Salvador. Salvadoran restaurants exist in almost every city of the United States. I can't speak for other countries.
They sell pupusas in the frozen food section. I found these in a grocery store in California:
The frozen one's don't taste bad, especially if they're cooked properly in a pan on flame. However, even though they taste good – they don't taste exactly like the ones in El Salvador. They're missing the rich taste of unadulterated corn that's more present in fresh Pupusas.
In any case, I suggest trying to find a local Salvadoran restaurant if you can. Pupusas are delicious and definitely worth a try!