Recently the government of El Salvador opened the most beautiful new walking park in San Salvador: Cuscatlán Park.
El Salvador is changing a lot. Recently it has been hard to keep up with all of the changes happening. The country was behind the times for the past two decades. Now Latin America's smallest country is seeing rapid growth and development. Just last year, in 2019, El Salvador finished constructing this new prized gem.
Cuscatlán Park is a public walking park with no admission fee's. It offers green grass, well-paved walkways, a stylish amphitheater, small restaurants, local artwork and it's secured by local police.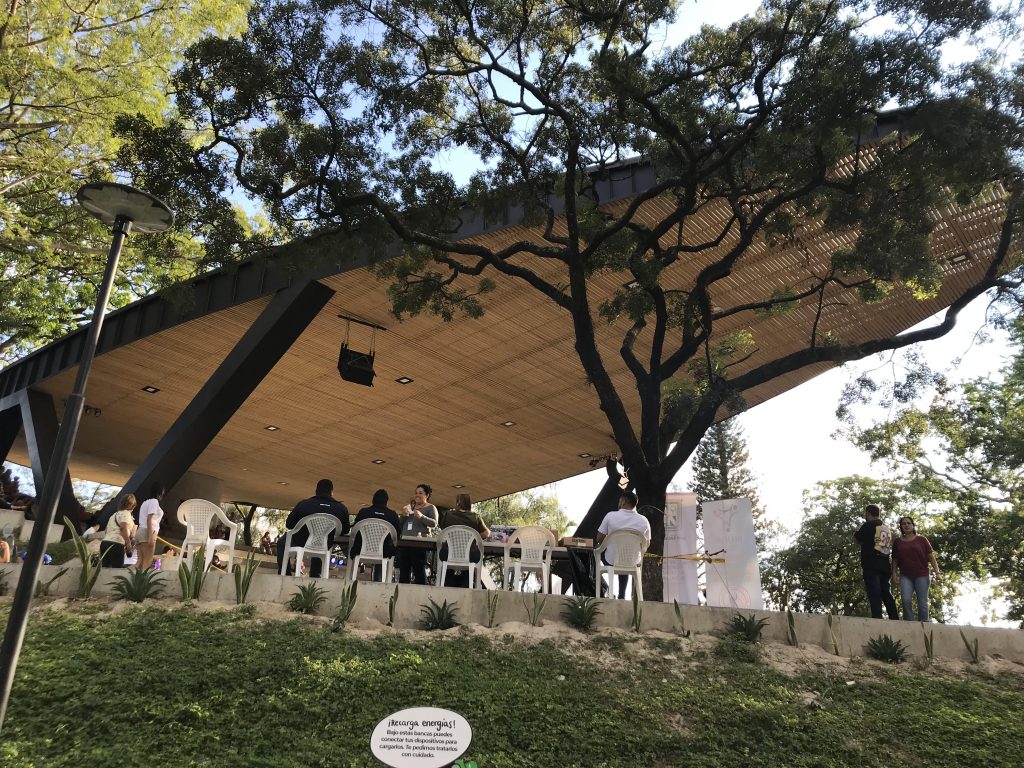 My Excellent Experience At Cuscatlan Park
I had the pleasure of visiting Cuscatlán walking park with my girlfriend last weekend. It was impressive, to say the least. We visited during the afternoon at about 2:00. We walked the entire park and took a few photos.
After an hour, we bought lunch at the park and a we bought a bottle of water to carry with us for one more stroll around the park.
Improvements like this are desperately needed for everyone in the city: locals, residents and visitors. Public spaces like this are a breath of fresh air to everyone that needs a break from the busy city. Many of El Salvador's parks and open spaces are either completely privatized and run by corporations or old public parks that are badly outdated and poorly maintained.
The only challenge: Limited Parking Spaces
I hesitate to say anything negative because the fact that Cuscatlan park now exist is a tremendous accomplishment within itself. Bravo! I applaud the good work of the city counsel and local government of San Salvador. Cuscatlan park is the best walking park in the country based on my experience.
However, if any decision makers or public officials ever read this article, it's important for me to mention the one and only challenge that I saw with the new beautiful park: there's not enough parking for cars 🙁
People that visit the city know that San Salvador doesn't have many parking garages, which is constantly proving to be a problem for the city. There is street parking and some parking garages within walking distance to Cuscatlán park, but it's a gamble. When my girlfriend and I visited Cuscatlán park, we were fortunate to find a parking spot that was only a 5 minute walk to the park. However, other people were not so fortunate and gave up on the prospect of finding a place to park, so they left.
Definitely Visit Cuscatlán Park If You Have The Opportunity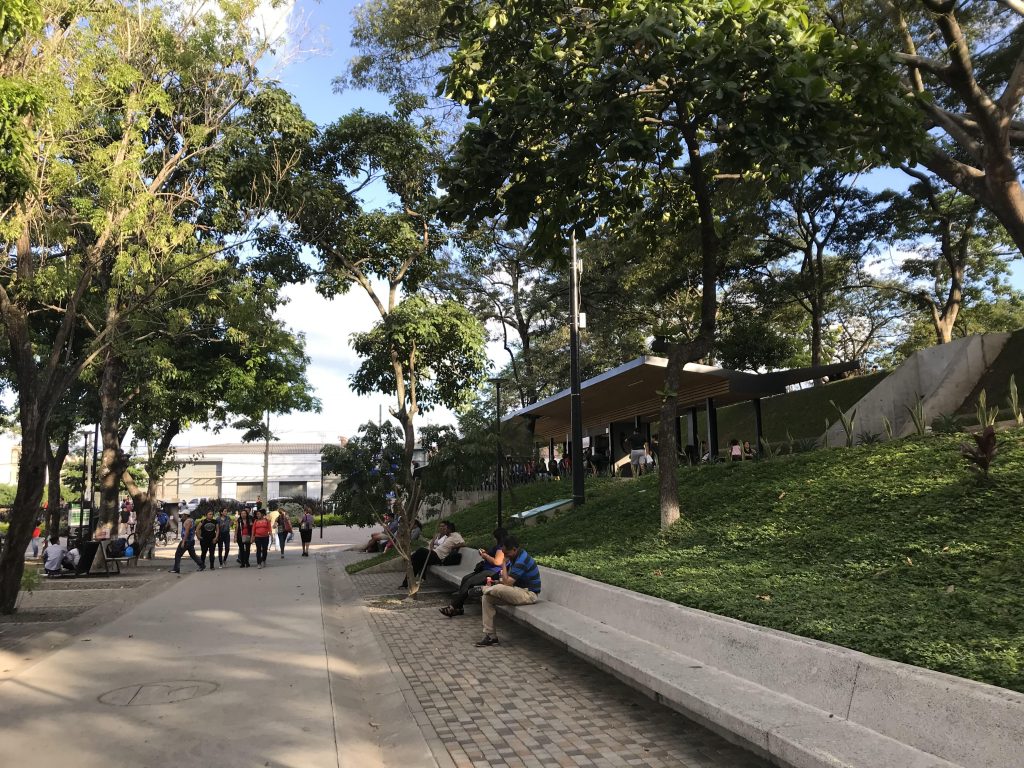 If you're visiting San Salvador or you're a local and looking to spend a relaxing afternoon with a friend or your family, definitely visit Cuscatlan park. It's beautiful and you absolutely will enjoy your time there.
It's free to enter. Maybe consider bringing $5 with you if you want to buy lunch. It's also well shaded by trees, so bring a bottle of water but don't worry about overheating. The trees keep the area cool.
Dogs are only permitted if you clean up after them, so be sure to clean up any messes that that you'r dog creates. Nobody wants to step in something left by your dog.