Ilopango Lake or "Lago De Ilopango" is a freshwater lake located to the east of San Salvador. It's the biggest lake in the country. A lot of people wonder what it's like to visit the lake. Without doubt, it's a beautiful lake and there are a lot of fun things to do. And it's huge.
It's an underwater volcano which is known as a caldera. Its last eruption was approximately 1,500 years ago. The lake's maximum depth is 754 Feet (230 meters), which makes it particularly attractive to scuba divers.
Sometimes visitors compare Ilopango Lake with Coatepeque Lake in Santa Ana because whey don't know which one is the best option. Both are beautiful lakes. However, if you have the extra two hours, Coatepeque Lake is better and safer to visit. I'll get into the reasons in a minute.
Visiting Ilopango Lake In El Salvador
When I visited Lago De Ilopango, I went for an afternoon with my Salvadoran girlfriend. The lake is located in Ilopango, which is a small town at the eastern side of the capital city of San Salvador. The lake is about a 30 minute drive from downtown San Salvador. When we arrived, we paid for parking ($2) and there were ample spaces available in the parking lot.
There's a lot to do. Here are some cool options:
#5. Go On A Boat Tour Of The Tilapia (Fish) Farms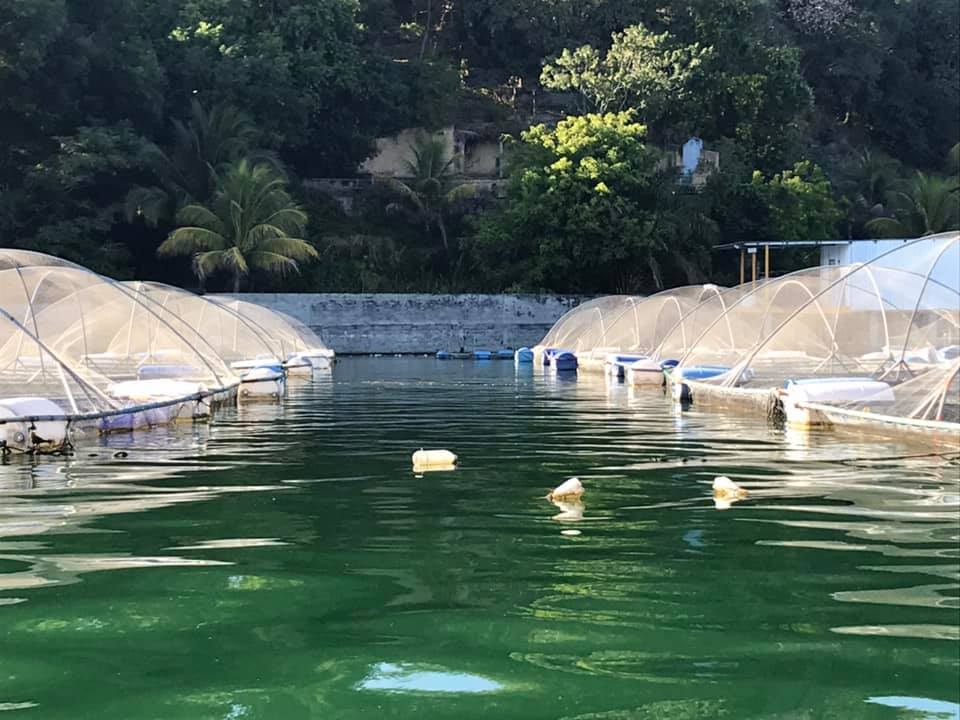 There are local tour guides with boats that will give you a tour of the lake. On the tour, one of the things you'll see are the numerous Tilapia farms located around the lake. A Tilapia is a medium to small size freshwater fish. Tilapia is a sustainable resource, known around the world for being a popular food source. El Salvador has embraced this idea and uses Lago To Ilopango for it's supply of Tilapia.
The fish farms are interesting. They're specially designed floating cages in the lake that have hundreds of Tilapia swimming inside. We don't want to give too many details. Go check them out at the lake!
#4. Go Scuba Diving In Lago De Ilopango
This is a once in a life time experience. Scuba diving is a popular thing to do at Ilopango Lake, because the lake has moving hot water vents. You can literally watch the movement of the bottom of the lake in some places because the caldera is technically still an active volcano. This is a rare experience because there aren't many active volcanoes that permit Scuba diving.
I've never been Scuba diving in the Lake, because I've never taken scuba classes, but a lot of people do it. The water is mostly clear and is more than 750 feet deep.
#3. Buy Fresh Tilapia at Ilopango Lake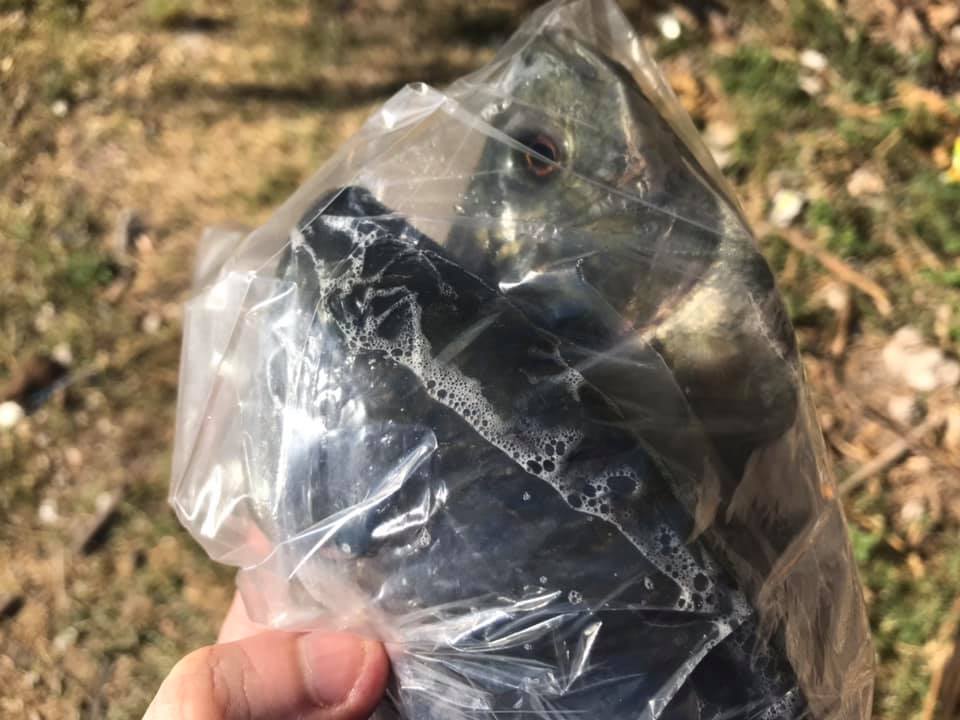 As we mentioned before, you can do a tour of the Tilapia Farms. Even if you don't do a tour, you can buy fresh Tilapia at the farm for prices lower than market rates. When you arrive at the beach, continue walking left down the walkway away from the swimming area. Eventually you'll come to a small Tilapia farm near the dock.
Once there, you should see one or two people working. Ask them if you can buy some fresh Tilapia. We bought 3 fish for about $2, which is less than half of the market price. You can do the same. Anybody is invited to buy the fresh fish and its absolutely delicious to eat.
#2. Have A Pina Colada During Lunch
There's a lot of restaurants in the beach area of the lake, and they all sell delicious seafood, pupusas and tropical beverages. I love Pina Coladas, so I had one when I was there with my girlfriend. The meals are good prices too, with prices below what you'll find at the beaches near the ocean.
The restaurants overlook the water and sometimes offer live music. But don't worry, if the live music is too loud, there are many options nearby to choose from. The food is fresh and the cocktails are tasty!
#1. Go Swimming At Ilopango Lake
The water is refreshing on hot days. If you're want to try something a little different than the beach, consider visiting Ilopango lake. The lake is clean and there are hot springs in some areas of the lake.
A word of caution: only go swimming if you are with friends. Look after each other. Do not go swimming alone. Certain areas of the water is known for having seaweed, which can be dangerous. People have drowned in Ilopango Lake before for this reason. Be safe and don't take risks.
A safer alternative for young children
If you're traveling with children and worried about the seaweed, consider visiting a waterpark in El Salvador. The Ichanmichen Waterpark is a great alternative. The price is the same and the swimming areas are considered to be very safe.
Thanks for reading!
I live in El Salvador and I'm a resident here. I live in the capital city, near San Salvador and I originally fell in love with the country more than 3 years ago. You can read more about what life is like in El Salvador if you want a more complete picture of life in the country.