Cody Roman Dial, known as "Roman" to his friends and family, went missing in 2014 while exploring Costa Rica. He was an avid outdoorsman similar to his father. Before visiting Costa Rica, he had also visited Guatemala's mountains and Nicaragua to go surfing. He was 27 years old. Originally from Alaska, Cody was well accustomed to being outdoors, often embarking on long outdoor adventures with his father.
As you read this please keep in mind that there are many inconclusive parts to this story, because it's now impossible to uncover the exact events.
When Cody was traveling through Costa Rica, he sent a final email to his parents before entering Corcovado National Park, in Osa, Puntarenas:
"I am not sure how long it will take me, but I plan to do four days in the jungle and one day to leave. I will be limited by a path to the west and the coast on the other side of the road, where it should be difficult to get lost forever."
That last part "it should be difficult to get lost forever" has stuck in the minds of many people, including Roman's parents. Travelers must be extremely careful when solo traveling. Getting lost is not always the biggest concern, it's also the people that live in and near the jungle that also present an immediate danger.
Corcovado National Park is not far from David, Panama, the same area that Kris Kremers and Lisanne Froon, the two Dutch girls, went missing the same year. Some of their bodily remains were later found. Disappearances are common in Central America and stories are often left inconclusive.
Roman's Father Travels To Costa Rica To Find His Son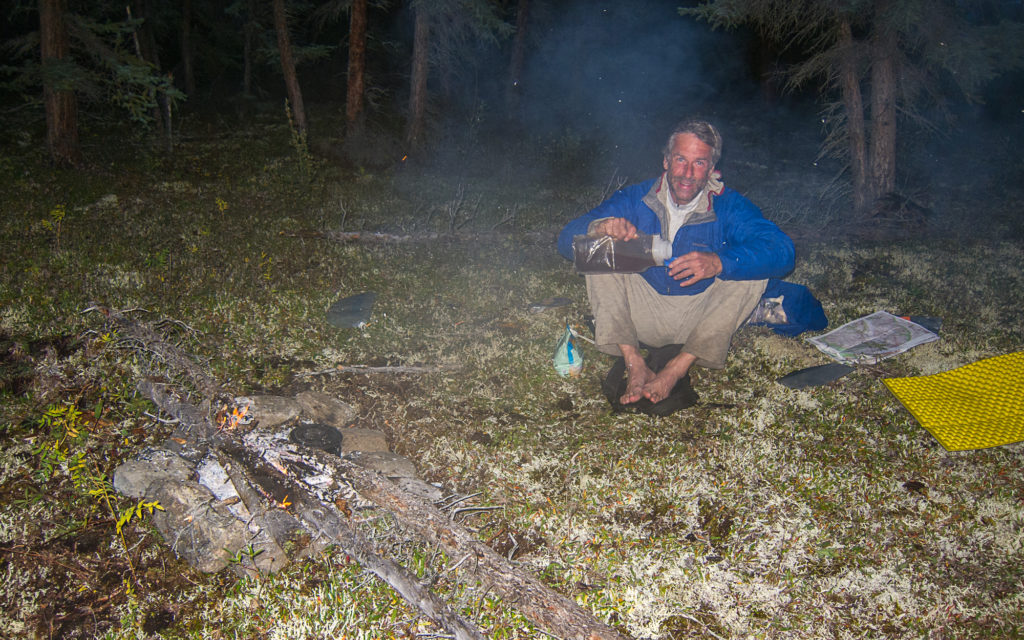 After Roman wasn't heard from for more than a week, he was determined to be missing. Searchers scoured the jungle for 12 days to locate him. His father visited Costa Rica many times to located his missing son. He hired a private investigator local to the area that could speak Spanish well.
Roman's father is an experienced traveler and outdoorsman. Additionally, his father has a PHD in biology and has vast experience in rainforests, with more than one trip to Asian rainforests and South American rainforests. Exploring the jungle was nothing new to him.
The biggest challenge was getting permits to search in the government-protected wildlife preserve. Later his father admitted that of the 20 times he searched the jungle, he only had authorization 4 of those times.
Television Producers Offer To Help In The Search
His father's search was documented and can be seen in the brief documentary "Missing Dial", shown below:
Click play above to watch the video.
The producers struck a deal with his father, essentially offering help to him in exchange for video footage. During the filming of the show, his father had a growing sense of discomfort. The search was fairly misguided, possibly due to the interest of the dramatizing the show, which left viewers to believe that Roman was the victim of murderous thugs who fed his bodies to sharks. But later it was discovered that didn't happen.
The Unusual Parts of Roman's Unsolved Mystery
There's a few confusing parts to this story, that don't really align with the final death report. However, it's impossible to know all of the parts:
The backpack was found
During one of Roman's previous emails, Roman had mentioned that he intended to hike across Corcovado to the Pacific shore, then walk to a village and catch a bus back to Puerto Jiménez, the town on the edge of the jungle. That's where his backpack was found.
However, neither the Costa Rican government nor the US Embassy in Costa Rica contacted his father about the backpack being discovered for 6 months after it was found. The U.S. embassy had been holding on to Cody's backpack, which had been discovered at a hostel in Puerto Jiménez. That proved that the missing adventurer had come back out of the wilderness. Experienced backpackers and outdoorsmen, such as Cody Roman, know not to travel into the wilderness without adequate gear.
Did a street thug befriend Roman? Unlikely.
Later, further investigation showed that Roman had traveled with a man named Pata de Loro ("Parrot's Foot" in English) to a gold mining town at the edge of Corcovado. That area is known for drawing outlaw gold miners, drug traffickers, and other criminals. There his father found Roman's foam sleeping mat in a different miner's tent.
Things got confusing with Pata – the man who locals claimed was with Roman. At first Pata denied being with Roman, then he claimed they were together. Later, Pata told a story that it was a minder named "Guicho" and his sons were the ones who killed him. However, that story fell through. Investigators stopped trusting Pata's story. Additionally, his father knew that his son wouldn't have done any of the things that Pata had mentioned, such as going to a remote place in the jungle with complete strangers, especially a place known to be considerably dangerous.
For a while, the story stopped there. It was unclear exactly what had happened to Roman. His father did claim at one point that "we know that Cody was murdered".
Two Years Later Roman's Remains Are Found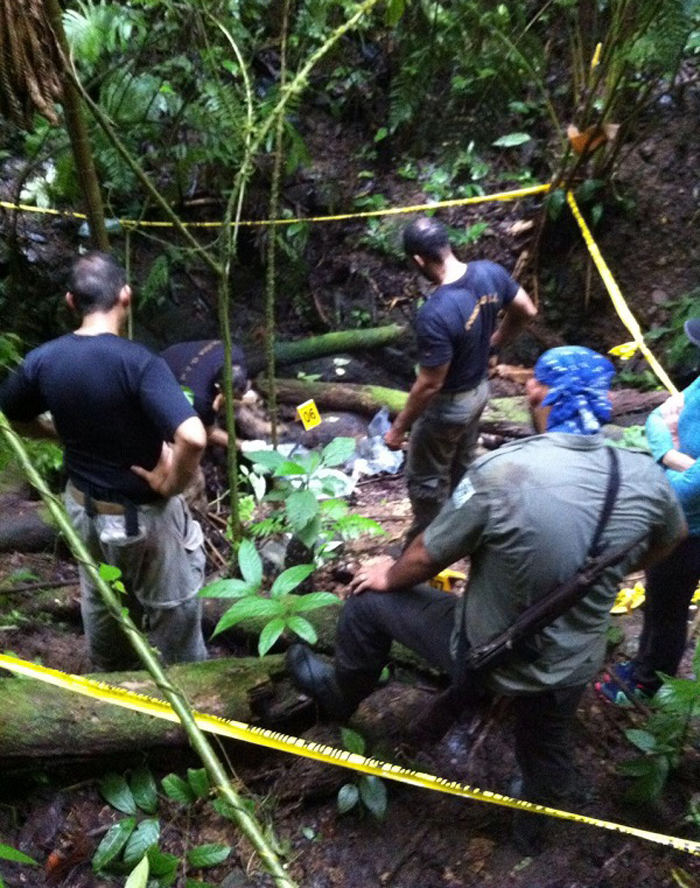 In 2016, two years after he went missing, Roman's remains were found by a local man in the Corcovado jungle. The body was essentially a skeleton by that point, and his camping gear remained in tact. However, it's unclear why he was separated from his backpack, which had been found in a different place.
The site in the jungle is approximately a three to five hour trek from the town of Dos Brazos, where Cody was last seen. Additionally, the body was found less than a 20 minute hike from where his father had camped multiple times while searching for his son.
Later, DNA tests and dental records proved that the body found was, in fact, his son.
In his son's obituary, his father wrote:
"Cody Roman Dial died in July 2014, when a tree fell on his camp in a remote off-trail canyon in Corcovado National Park, Costa Rica"
It's unknown if this is was the true cause of death. However, Cody Roman Dial's passport and money were found among the bodily remains, which apparently helped to rule out robbery. Forensic analysis of his bones also showed no sign of violence, such as a machete or bullet wounds. His father also retracted his statement that his son was murdered.
So, what actually happened to Cody Roman Dial?
It's impossible to know. This is one of those unsolved mysteries that will likely remain unsolved.
I'm willing to accept the final conclusion. The jungle is, in fact, very dangerous. And it's possible that a branch fell on Roman and killed him. Perhaps it was a camping accident.
However, I'm unsure why his backpack was found but he was not. That seems to be of critical importance. Backpackers aren't separated from their backpacks very easily. It's possible that the backpacker left his main backpack at the hostel and used a day-pack (smaller backpack) for a day hike. However, this is only speculation – the idea of Roman having two backpacks were never mentioned in any of the stories that I read online. I only offer this possibility because it's common for backpackers to carry a smaller backpack in their main pack.
My heart goes out to the family of Roman. I share this story with other travelers as a way to create awareness and to protect other travelers from potential dangers while traveling.