First it was hurricane "Eta". Then it was hurricane "Iota". The two hurricanes were both Category 4, which is categorized as dealing catastrophic damage. The two hurricanes happened back to back – within only 13 days of each other, leaving nothing but destroyed towns and severe flooding.
Both hurricanes followed approximately the same path, starting east of Nicaragua and then passing over Nicaragua, Honduras and subsequent countries such as Guatemala and Belize.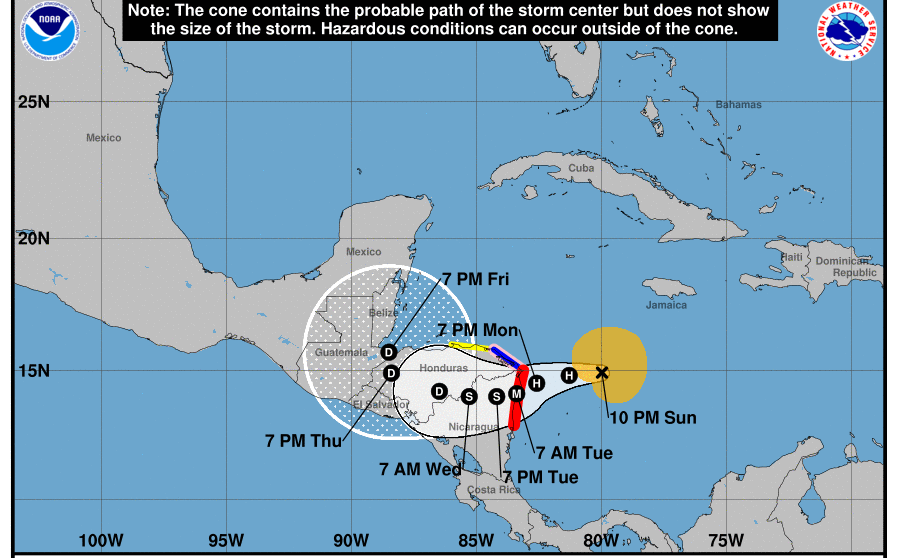 Both Eta and Iota did significant damage to Central American countries, notably Honduras, Nicaragua and Guatemala. Nearby countries, such as El Salvador, Belize and Mexico suffered to a lesser extent.
Hurricane Eta
In total 189 people died from Hurricane Eta and 112 people remain missing. Hurricane Eta did $5 billion worth of damage to Honduras, by far the greatest damage in the region. Second in damage was Guatemala, with $350 million in damage.
High level flooding and rapidly moving rivers displaced entire towns of people, with more than 10,000 people searching for alternative shelter. Guatamala faced deadly mudslides that took the lives of more than 50 people. Winds reached a peak intensity of 150 mph (240 km/h).
About 98 tons of food and water were given to Nicaragua and Honduras from Panama. People left homeless were moved to various shelters after the storm had passed.
Just two weeks later, Hurricane Iota hit the same region, causing more devastation, while Central America was still struggling to recover from the Hurricane Eta.
Hurricane Iota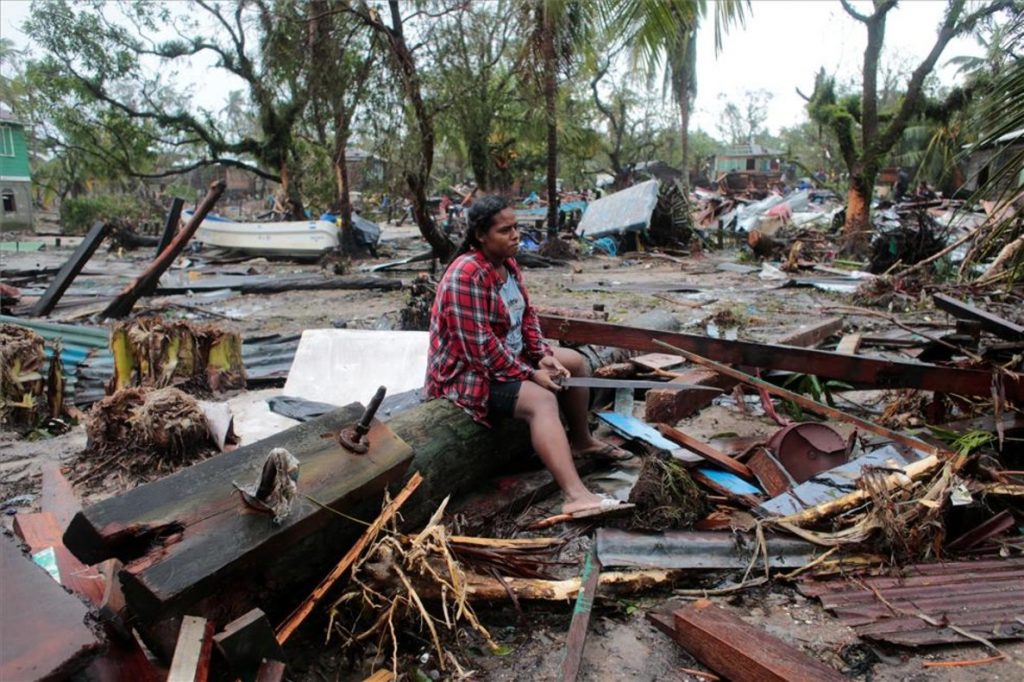 Hurricane iota had heavier winds and destroyed many of the cities that had survived the first hurricane. Winds reached nearly 155 miles per hour (249 kph). The hurricane's winds tore off the roof of the city's makeshift hospital, after the main hospital was destroyed.
According to CNN, Nicaragua's President claimed that Hurricane Iota was the largest to ever hit Nicaragua. It started as a category 5 hurricane and was later reduced to a category 4 hurricane.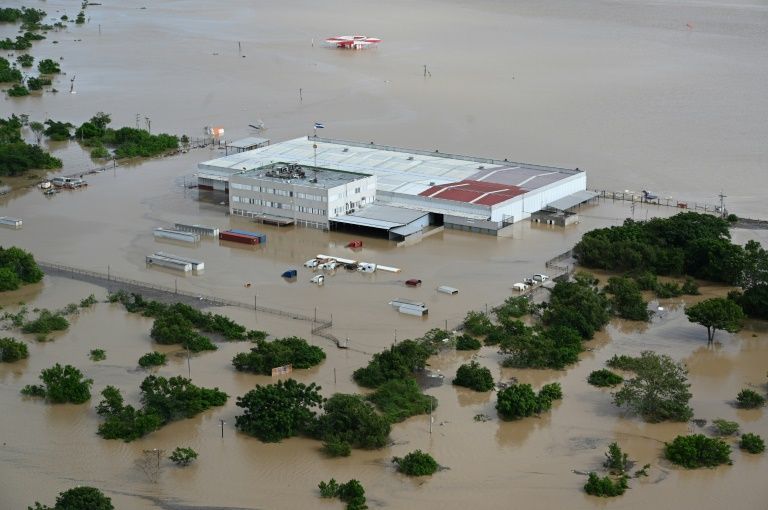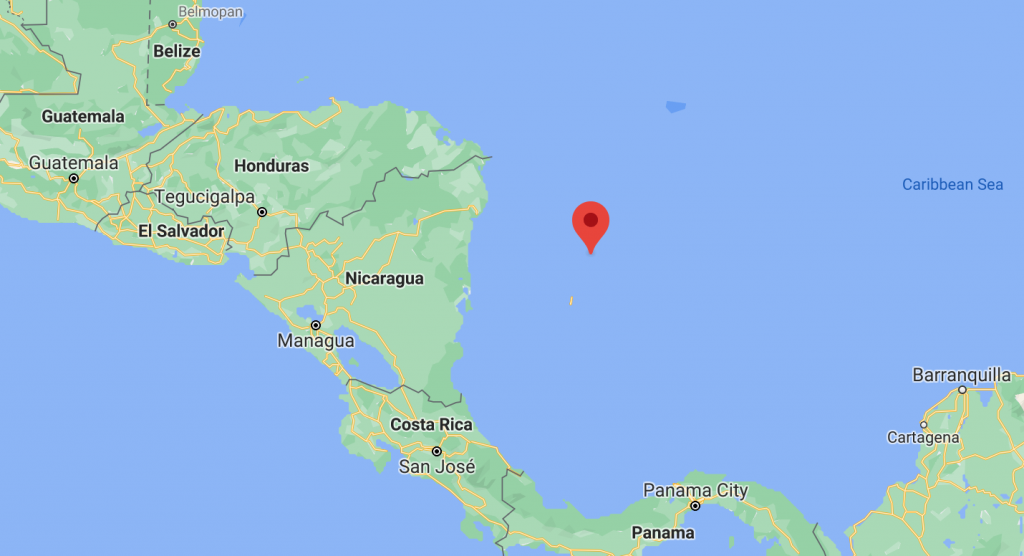 Another 13,000 residents of Honduras sought refuge after the second hurricane decimated everything in it's path, including farmland and important crops that the local population rely on.
The International Red Cross estimated that about 4.2 million people were affected by the back-to-back Category 4 hurricanes in November, primarily in Honduras, Nicaragua and Guatemala. Several hundred thousand are in shelters or informal camps.
Nothing Is Hurricane Proof
Hurricanes often pass Central America by going north, rather than west. This is why Florida often get's hit hard. But occasionally hurricanes will veer further west than normal. This was the case with hurricane Eta and Iota.
Homes in Central America are often constructed with reinforced concrete walls and relatively sturdy concrete foundations. However, the windows and roofs of these homes are usually designed with weak materials – primarily sheet metal and thin aluminum parts. This design works well to protect from heavy rain, but it performs very poor in high-wind conditions.
Wood is used less frequently, because it's prone to rot and insect infestations, especially during the spikes in daytime temperatures. Wood is also more expensive and less stable than concrete. However, in some coastal regions, locals use wood to build small homes.
Houses in Central America are also not well equipped with necessary protections against heavy flooding. Metal doors and leaky foundations permit the submersion of electrical outlets. Many houses now are constructed with electric outlets elevated approximately chest-height in order to keep the electrical plugs away from the ground.
El Salvador Hurricane Update
I live in El Salvador, so I often comment on the specific circumstances we face during natural disasters. Specifically, I live in the San Vicente area, not far from San Vicente Volcano, in a region central to the country.
Here in El Salvador, we didn't experience as much hardship from the hurricanes as we expected. There was some rain and light flooding, power outages and light winds. Our power in our home went out twice. But aside from those things, we were lucky.
The people in Honduras suffered to a significantly greater extent than the people of El Salvador. This is probably because El Salvador sits on the pacific coast and is protected by the mountainous continental divide to the east of the country.
Main Photo By El Heraldo – https://www.elheraldo.hn/fotogalerias/1423613-468/fotos-valle-de-sula-se-mantiene-bajo-el-agua-tras-el-devastador?mainImg=2, CC BY-SA 4.0, https://commons.wikimedia.org/w/index.php?curid=96596237