El Salvador is known for having some of the best beaches in Central America. The beaches of El Salvador are mostly untouched because the country has a small number of tourists that visit each year. We've identified the best beaches in El Salvador for those looking to visit and experience what this beautiful country has to offer.
There's a lot of diversity in the options for beaches too. Some of the beaches are fun hang-out spots for visitors, some beaches are located near premium luxury resorts with infinite amenities, and some beaches are quiet and receive relatively few tourists and other beaches are quiet, with very few people altogether. One thing in common… all beaches are public access.
How do I know all of this? I live in El Salvador 🙂 I moved to El Salvador from the USA in 2018 after working in California for two years while I was dating my Salvadoran girlfriend. Finally, I decided to move down here and it's been an awesome experience.
To help you out, I've reviewed the 3 best beaches in El Salvador.
What are the best beaches in El Salvador like?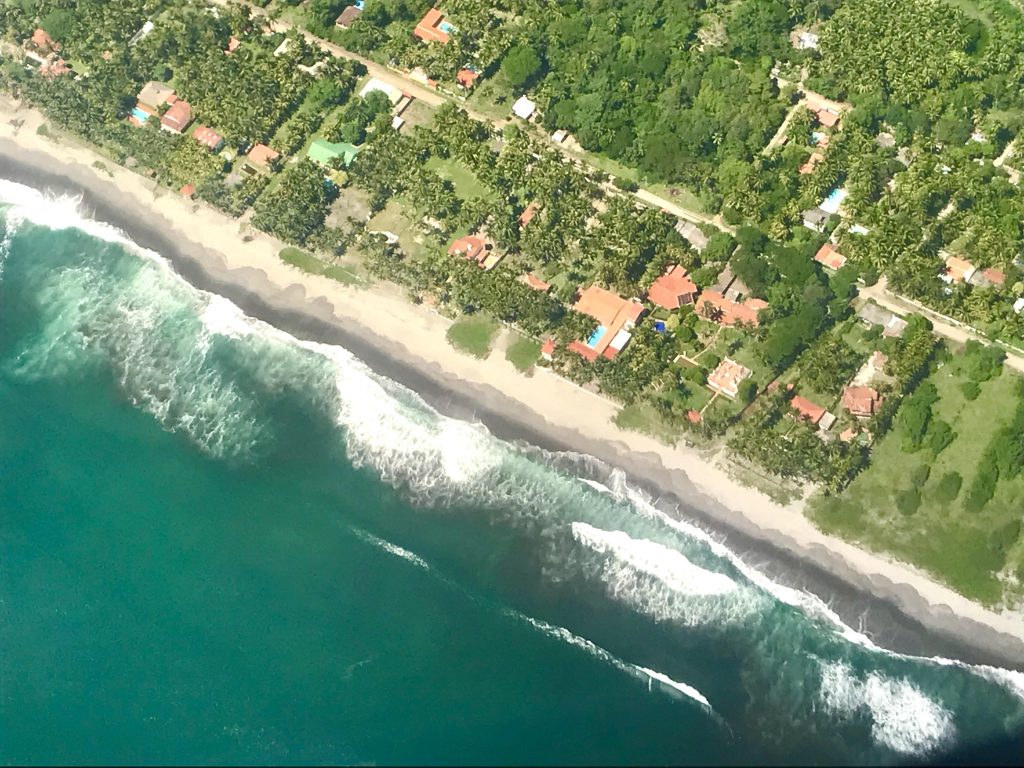 Some of the beaches are sandy and some of the beaches are rocky. Some beaches are touristy and some beaches are quiet with an occasional local walking the beach. They all have different attributes, so there's something for everyone.
Another important point – El Salvador surfing is very popular at the beaches here. The coastline of El Salvador runs along the entire southern side of the country, so there's ample space for everyone and there's diversity in the settings of each beach.
Let's discuss the 3 best beaches in El Salvador:
#3. Playa Costa Del Sol – The Sandy Beaches Of El Salvador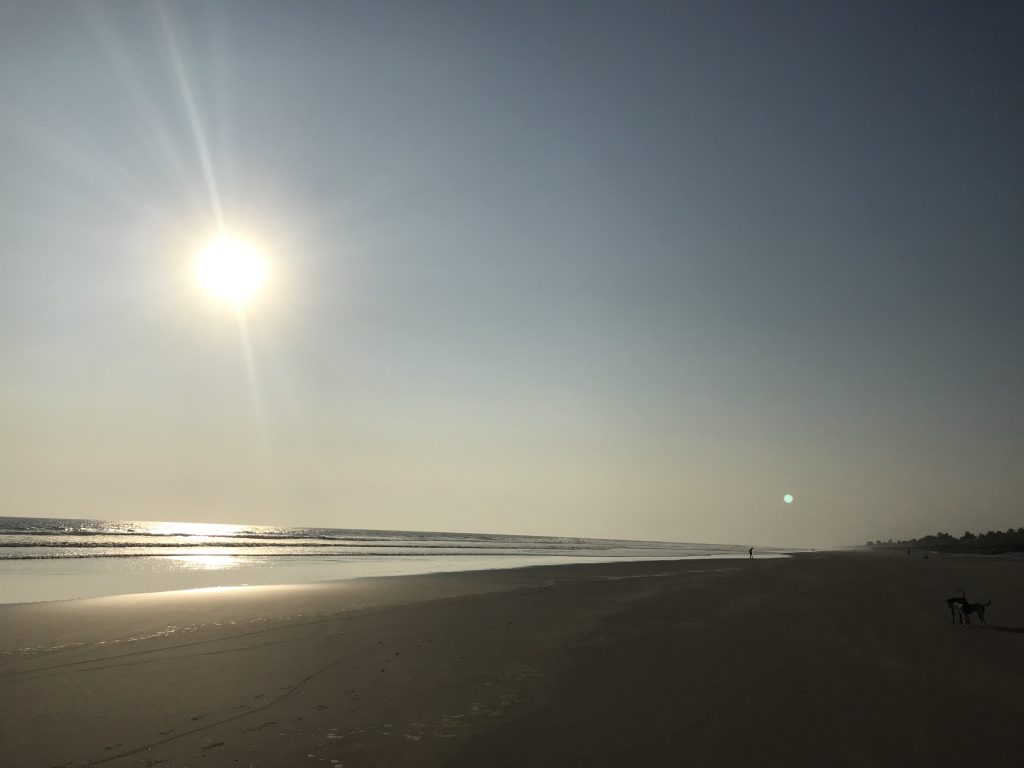 Costa Del Sol in El Salvador is like a secret gem. It's beautiful. The waves are small and refreshing. The sand is soft. There's very few people there. It's quiet. There are many restaurants. Beach access costs $0. And nobody will bother you.
A lot of the properties at the beaches of Costa Del Sol are privately owned and very expensive. However, the entire beach has public access, there buildings are small, and there are many inexpensive small hotels along the beach coast, costing as low as $45 per night.
The only challenge for visitors to Costa Del Sol is that it's not as easy to access as Playa El Tunco (below). The reason being, it's a further drive from the airport and it's less direct. However, it's well worth it for those that like quiet/sandy beaches.
#2. Playa El Tunco – For Surfing & Nightlife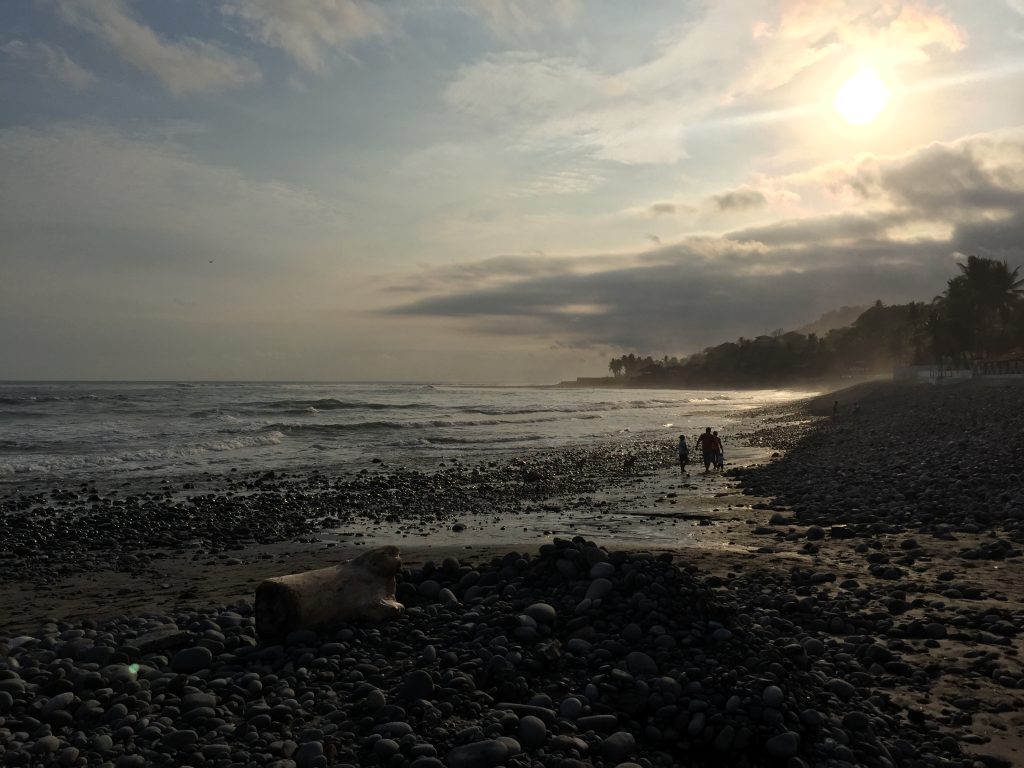 If you're looking for the most popular beach, you've found it. Playa El Tunco is a popular tourist destination in "La Libertad", which is basically a town region that is home to many beaches. El Tunco Beach is known for being a fun place for backpackers and surfers. The beaches are rocky. The waves are usually 2 to 3 feet tall. There are hotels in the area which run $100+ per night, but the majority of the rentable spaces are hostels ($15+ per night).
It has a cool vibe to it where you'll meet European surfers, locals and people from the USA. If you're an elderly person, or just someone that get's annoyed at young people, this is probably not the place for you.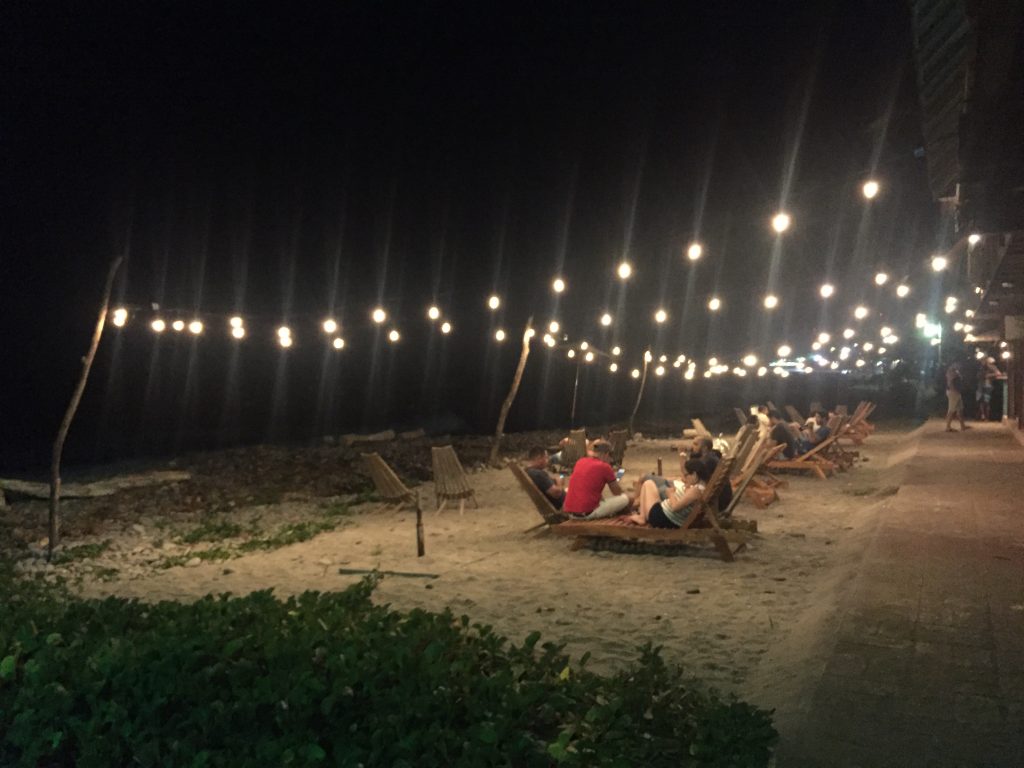 Please note, El Tunco is not a loud/obnoxious party place. There are many different areas in El Tunco and the immediate surrounding areas that offer something different for everyone. It's important to point out that younger people are often attracted to the bars in the heart of the small town. Sometimes on weekends there are parties on the beach, which are fun and welcoming to all.
Also, in El Tunco, there are a lot of boutique shops, restaurants, bars, surf shacks, hotels and hostels. You're not going to find any shortage of things to do in El Tunco. For meals, you can buy pupusas ($0.75 each, or less) for a cheap lunch, or you can spend up to $15 per person for a seafood meal. And everything in between. The cost of living is low in El Salvador, so things are relatively inexpensive, even in the beach areas.
#1. Playa El Sunzal – The Best "In-Between" Beach in El Salvador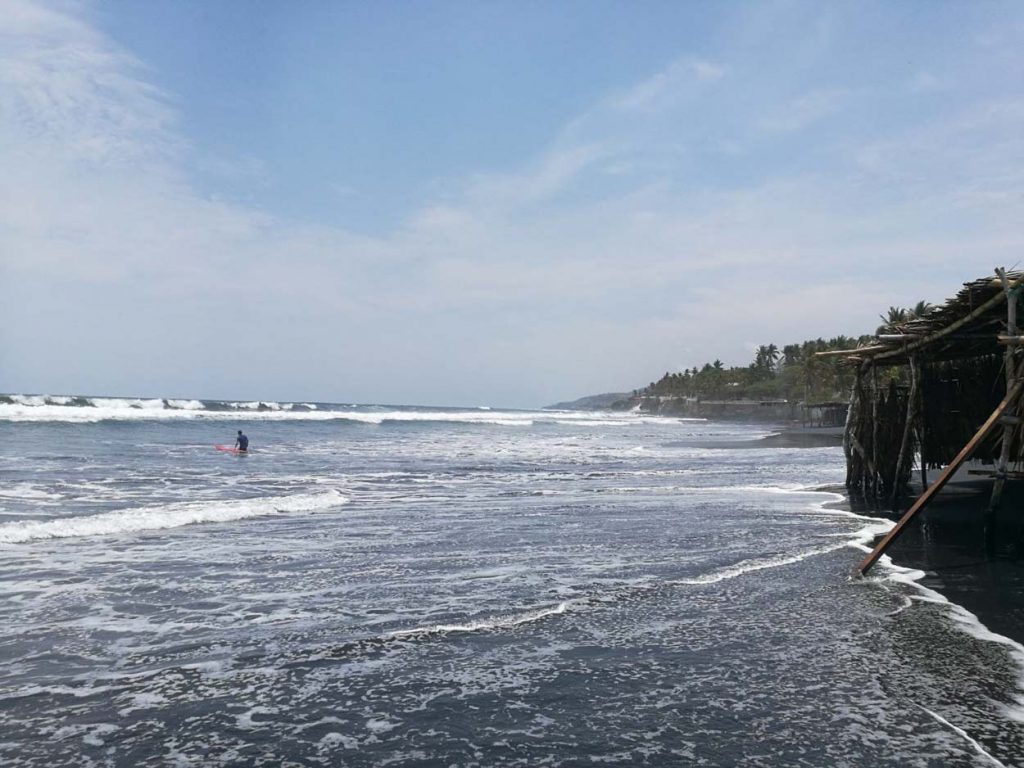 If you didn't sound interested in Playa El Tunco or Costa Del Sol, then you'll probably love Playa El Sunzal. It's also in La Libertad, the region known for beaches, similar to El Tunco, but it's more quiet. And it has a huge advantage, it has extremely soft sandy beaches.
Playa El Sunzal get's some additional attention because some surfers are attracted to the waves. That's why if you visit for the day you're bound to see one or two surfers. But it receives less surfing attention than the beaches of El Tunco, because it's a more quiet area and surfers often want to hang out where the fun is. You can see the surf report here.
In the immediate nearby area of Playa El Sunzal, you'll find restaurants, hotels and hostels, beautiful green forests, dirt-path roads and a handful of resort-style hotels. This is truly the tropics at it's best.
More beach recommendations in El Salvador
Above only mentioned 3 beaches. However, El Salvador has 191 miles (307 km) of coastline. There are no shortages of beaches here.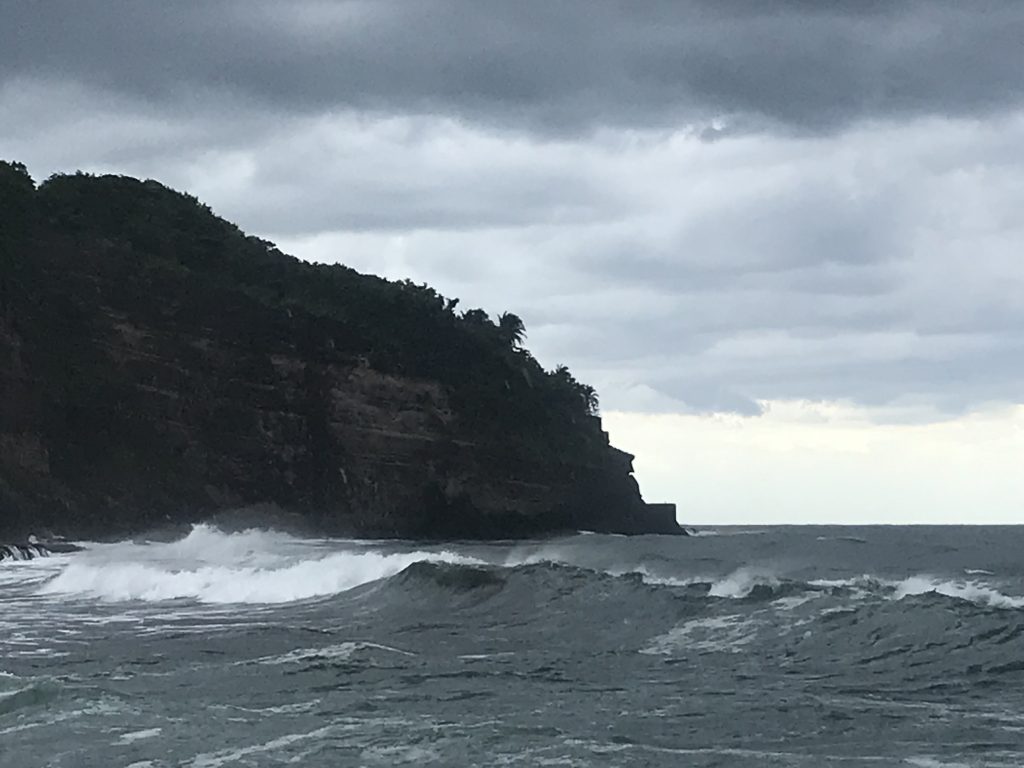 Here are a few other beaches that are worth checking out:
El Cuco – Located far west, almost to Nicaragua. Not easy to access, but it has a gorgeous setting and receives far less tourists than other beaches. It's a hot spot for locals. It's a beautiful beach, but not great for surfing unless there was a recent storm that increased the swell size.
El Zonte – Known for having large cliffs and boulders. It's gorgeous for pictures and lunch on the water. However, it's not the best option for swimmers due to the rocks, but it's excellent for surfers.
Playa El Majahual – Known for attracting tourists and locals. Also known for not being the cleanest beach because it's the nearest beach to the public roads that connect directly to the city of San Salvador.
If you're looking for more information or suggestions, feel free to send me a message. I'm happy to provide advice about things involving the beaches of El Salvador.