Everybody's been watching the news recently, with Coronavirus slowly taking it's toll around the world. It's a grim scene, seemingly everywhere. Streets are quiet. Stores are closed. Around the globe, people are hidden away in their homes and stocked with emergency supplies such as water, food, hand sanitizer, face masks and toilet paper. But the Coronavirus story is different here in El Salvador.
Update: Coronavirus arrived in El Salvador
It seems that countries around the world didn't take COVID-19 seriously until Italy's health care system became overwhelmed with patients (and Italy's Coronavirus death toll doubling in less than 24 hours). Things changed everywhere after that story hit the news channels.
Coronavirus is slowly spreading in Central America
Let's discuss Coronavirus in Central America. After the initial cases of Coronavirus were discovered in the United States, Mexico discovered COVID-19 cases soon afterwards. It was only a matter of time before it spread further south into other Latin countries. However, Brazil also received the virus. From Brazil, the virus seemed to have spread north, rather than it spreading from Mexico to the south.
After Mexico and Brazil, Panama found cases, then Costa Rica, then Nicaragua, Honduras and Guatemala. Now, all countries in Central America have Coronavirus except for one: El Salvador.
How did El Salvador protect itself?
I live in El Salvador as a resident. So naturally I've been following the news fairly closely regarding Coronavirus. And no, not the mainstream news. The mainstream news lost all credibility in my eyes when I busted them recently for shamelessly misleading foreign readers about news from El Salvador. So, now I read the local Salvadoran news, I talk to locals and sometimes I go to the physical places where the actual events take place. However, with Coronavirus it's difficult to see exactly how it's affecting individual families and communities.
Anyway, back to El Salvador's Coronavirus story…
El Salvador was relatively lax on its travel policies until Coronavirus took its grasp Mexico. The borders were open, travelers came and went and the public areas were busy as always. Then, Italy happened.
Shortly after, when Italy's death rate skyrocketed, El Salvador's president took a hard stance against the virus. Here are a few measures that were taken:
Banned visitors from high-risk countries, including many asian countries and European countries such as France and Spain.
Issued an "Orange Alert" which put the entire country into quarantine: Schools closed for 3 weeks. Banning all foreigners from entering the country. Putting all Salvadorans entering the country on a 30 day quarantined.
All inbound flight passengers are required to have their temperature checked. High-temperature travelers go into quarantine.
All elderly and pregnant woman required to stay at home.
All borders are closed, preventing anyone from entering on foot.
El Salvador's Health System Is Ill Prepared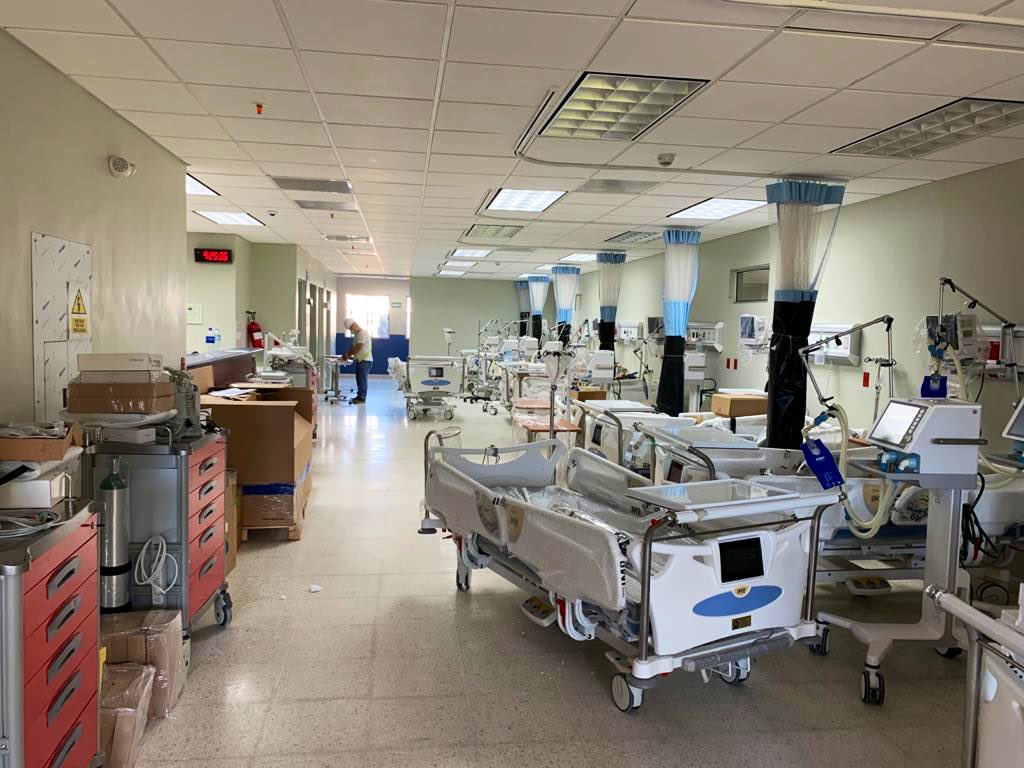 President Nayib Bukele acknowledge that his measures were strong:
"I know this will be criticized, but let's put ourselves in Italy's shoes. Italy wishes they could've done this before. Our health system is not at Italy's level. It's not at South Korea's level."

– Nayib Bukele addressing the nation, President of El Salvador
I completely agree with the president. El Salvador has zero cases of Coronavirus because of the strict policies that were implemented. Additionally, the policies were implemented at the perfect time, in my opinion. After these strong travel measures were implemented, cases slowly started increasing in nearby countries such as Guatemala, Honduras and Nicaragua. Surely without these strict policies El Salvador would already have Coronavirus. Sure, freedom to travel in and out of the country has been stifled, but it's for everyone's benefit. And the people here praise President Bukele's fast response to the deadly COVID-19 virus.
El Salvador is a second world nation. It's currently experiencing an important growth phase of its history. That also means that it's health system is ill prepared for a major outbreak. In the interest of "flatening the curve" (to prevent a major shock to medical facilities), the President is doing everything he can to prevent it from arriving in the country in the first place.
What is El Salvador like right now with Coronavirus?
El Salvador is currently like the calm before a storm. People are preparing. Businesses are still open. There's still traffic (although less traffic than usual). People are still carrying out their daily tasks for the most part. And with out doubt, people are buying cleaning supplies, toilet paper, food, water and just about anything necessary to be prepared. The streets are quieter than normal, although still fairly busy.
In my personal estimates, here are some ballpark figures:
Highway traffic has decreased about 30%
Grocery stores shelves are still approximately 90% full (hardly noticeable).
People are stocking up on rice, beans, corn, cooking oil, salt and sugar.
I've only seen 2-3 people wearing face masks over the past couple of weeks. They're not very common to see at this point.
Groupings of people in public spaces (such as bus stops and public parks) has decreased and appears to be about 40% less than usual.
People in El Salvador are talking a lot about Coronavirus on Facebook. Facebook is very popular here in Central America.
Hand sanitizer is more difficult to find now. People are selling it on Facebook Marketplace at fairly reasonable prices, usually $3-$4, which is higher than the usual price of $2.
All in all, people are in preparedness mode. They're taking the advice of the President by avoiding public spaces, which is fairly difficult in El Salvador. As a developing country, people here are very reliant on one-another. Most people buy goods and services from other locals in their communities.
Most people are trying to stay at home if possible, but many people are living their lives as normal. Busses are still in operation, most restaurants are open, grocery stores are open, and government services (police, hospitals, fire depts) are still in operation.
People know – Coronavirus will eventually come to El Salvador
It's a pandemic. It's unstoppable. It will come to El Salvador eventually. Just look at some of the challenging situations it's causing:
And these things are all happening amid a politically tense moment in El Salvador. Just last year, the underdog independent President Nayib Bukele was voted into office. This comes after the two previous political parties had ransacked the country for decades. Now, those opposition parties are doing everything that they can to take down the new President. Coronavirus only increases the difficulty for the President to make sound decisions.
At the time of writing this (March 17, 2020) there are no known cases of Coronavirus in El Salvador.